Back to results
Bike Lights Buyers Guide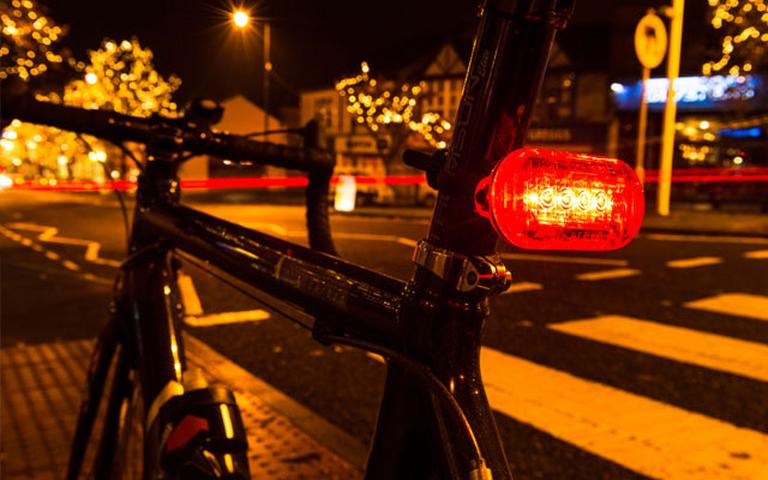 Find out more about bike lights, and work out which type of light is best for you.
Bike Lights Buyers Guide
Most cyclists know they should have bike lights to keep safe on the road, but not everyone knows the rules, and not many people know that there are lots of different types of bike lights to choose from. So, what do you need to know? And which type of light is best for you?
What are the rules on bike lights?
The law says you need to use bike lights as soon as daylight starts to fade. You must have a front white light and a rear red light, alongside reflectors.
It's all about making sure that pedestrians and other vehicles can see you, so we also recommend having:
Different types of bike lights
The bulb in a cycle light plays a huge part in how it performs. We sell 3 types of bulb at Halfords - LED, Krypton and Halogen. Here are some tips to help choose which bulb to go for:
if you mainly ride at dusk or early evening you'll be fine with all three bulbs.
if you often ride at night on an unlit road you'll need an LED bulb because it's got extra power.
if you want to be able to recharge your lights you'll need an LED bulb.
if you want flashing mode, choose an LED bulb.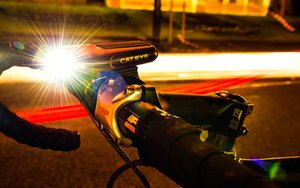 Save your batteries
Rechargeable bike lights are a great idea. We sell them at Halfords, but make sure you carry spare batteries with you on any long rides, just in case.
Buying bike lights at Halfords
Go online and take a look at our full range of bike lights.
You can select 'click and collect' to pick them up at your local store, or you can arrange for them to be delivered. Don't forget - we'll fit them for free if you buy them at the same time as your bike.
View all Bike Lights