Back to results
Bike Locks Buyers Guide + Video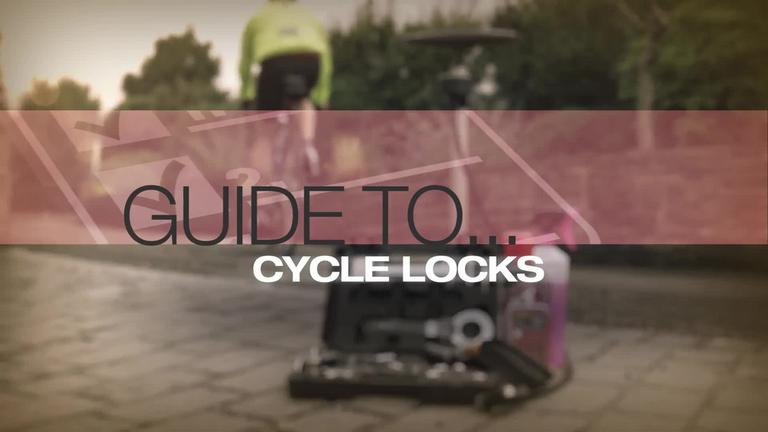 Buying a bike lock is a good investment - so get the low down on the different types available.
Bike Locks Buyers Guide
Having a good bike lock could be one of the best investments you make. No lock can guarantee anything, but different locks have different levels of security. You can buy loads of different cycle locks at Halfords but it's important to note that the more secure the lock, the heavier the materials it's made from and the more it'll cost.
Different types of bike locks
Here are the four types of locks that we sell at Halfords.
Chain locks - these are usually robust and heavy. Look for one made from hardened steel.
Shackle locks - these are made to lock around everyday objects like railings. They can be fitted to bikes, but aim for one with a 5-pin lock.
Coil cable locks - these are ideal for wrapping around awkward objects. They're flexible and can fit in your bag, so they're easy to carry with you. Choose one that's pick, pull and drill-resistant.
Cable locks - these are easy to wrap around most objects. It's best to get one with hardened steel cable for added strength, as well as one with a vinyl cable cover to protect your bike from scratches
.
Security ratings
There's an easy way to tell how good a bike lock is. There are Sold Secure approval logos on each bike lock which grade them as either gold, silver or bronze.
At Halfords, we also give each lock our own rating between 1 and 10.
A 1-3 rating means the lock is very basic and only really acts as a visual deterrent against opportunistic thieves.
A 4-7 rating means the lock has a high security level and should be used in medium-risk areas.
An 8-10 rating is the highest. A lock with this rating should resist an attack for about 5 minutes.
Whichever you choose, feel free to pop into your local Halfords for any advice.
Don't forget...
when you're using a bike lock, make sure you attach it to the frame as well as the wheels.
make sure your bike lock fits the shape of your bike frame.
View all Locks