Back to results
Electric Bikes Buyers Guide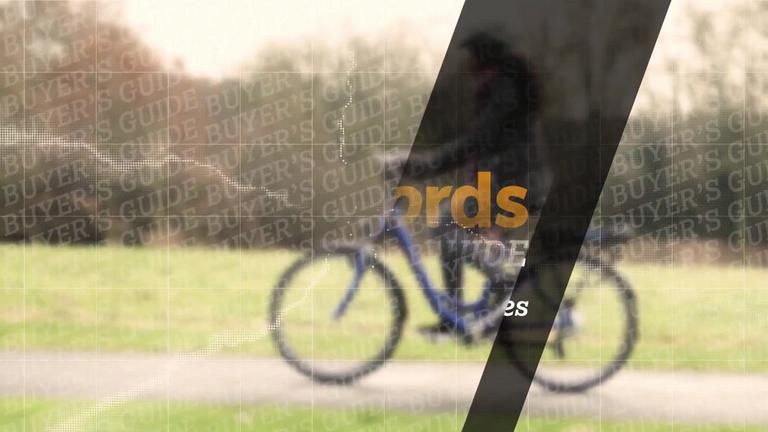 An electric bike is a great option for getting around as well as having some fun! Check out our guide to find out more.
Electric Bikes Buyer's Guide
Electric bikes: they're not only efficient and useful, they're also great fun! Also known as e-bikes, they'll help you tackle hills or commute to work without working up a sweat, making them incredibly practical.
What is an e-bike?
An electric bike is just like a normal bike, with the addition of an electric motor and battery. You still have to pedal, but the electric motor can kick in to give you some help. Most e-bikes have different settings, so you can decide how much of a boost you're getting depending on your energy levels.
The law on electric bikes
There are a few regulations with electric bikes that you need to know about:
You can use an e-bike anywhere that you're able to ride a regular bike, and you only need the same safety equipment you'd wear on a normal bike, too (unless you are in Northern Ireland*).
An electric bike shouldn't weigh more than 40kg. Get yours from Halfords and that won't be a problem - most of ours weigh around 20kg.
The maximum power output of the motor can't be more than 200 watts.
You've got to be at least 14 years old if you want to ride one on a public road.
*If you're in Northern Ireland, the law is different and you'll need the following:
tax
insurance
DVLA registration
AM category moped licence.
How fast can they go?
E-bikes can power you along at up to 15.5 miles per hour. Of course, you can go faster than that, but you'll need to put in the legwork if you want to! They make a huge difference when it comes to accelerating up to a good speed, making them perfect for stop-start urban cycling.
Battery capacity and voltage
When you're choosing an electric bike, you'll normally see some figures for the electric motor to tell you how powerful it is. There are two figures you should look at:
Battery capacity in amp hours - This tells you how much energy the battery can store - a higher number means that you can travel further on a single charge.
Voltage - This tells you how powerful the motor is. The amount of power an e-bike can produce is limited by law in the UK, so this is usually similar for different bikes. Of course, the more powerful your motor, the more quickly you can empty your battery!
A good e-bike will have a selection of different modes depending on whether you just need a bit of help to get up to cruising speed or you want more of a push up the hills. You can still get around and get some exercise, but without working up too much of a sweat in the process! Being able to pick the right mode also means that your battery will last for longer.
Charging an e-bike
When it's time to charge the battery on your e-bike, simply plug it into a household socket. You can buy e-bikes with different sizes of battery depending on how long your journey will be, but some bikes can get between 40 and 50 miles from a single charge. Of course, if you prefer you can just turn up the power to get more speed and help on the hills instead.
Money saving
Riding on an e-bike can save loads of money. An e-bike costs on average 0.4 pence per mile to run. Just compare this to a medium-sized diesel car, which costs 34 pence per mile! What's more, an e-bike is also much more eco-friendly than a car, so you can be kind to Mother Earth as well as your wallet.
Other e-bike features and types
It's important to have a think about where you'll be riding when choosing an e-bike. If you use public transport to get around (or you don't have much space to store your bike at home or work) then you might want to consider a folding electric bike. These have all the benefits of e-bikes, but can be folded up and stowed under a desk or in a cupboard.
If you'll mostly be riding on cycle paths and in the park, or are just looking for a bit of extra comfort, then an e-bike with a suspension fork could be right for you. The fork can take the bumps out of potholed roads, as well as letting you tackle the tracks with confidence.
Electric bikes at Halfords
Electric bikes are getting really popular with people who want to get around more easily and save some money. We've got a great range of e-bikes available at Halfords, and all of our bikes come with a free build and six week service. What's more, you can take advantage of a free 30 minute trial at your local store to make sure an e-bike's right for you.
Want to know more?
If you'd like to discover even more about e-bikes, take a look at our in-depth FAQs.
Shop all electric bikes