Back to results
Cycling Health Benefits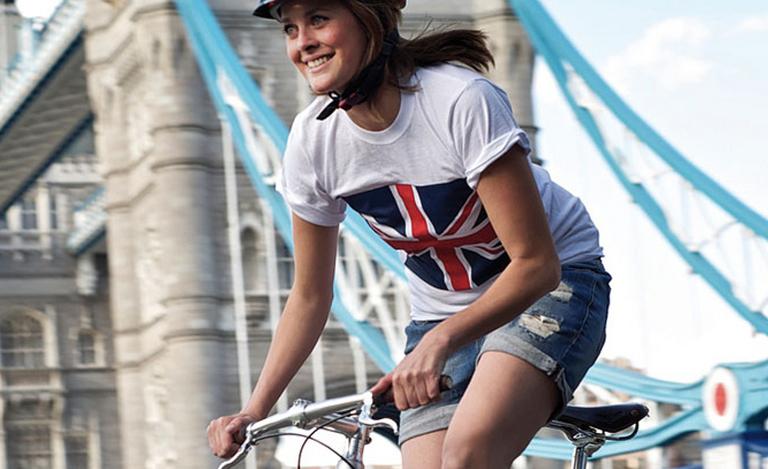 Everyone knows that cycling is good for you, but why specifically? Read our article for the answers.
Cycling Health Benefits
'Regular exercise does you good'. We know this, but it's a little bit vague, isn't it? If you need a bit more convincing to get your leg over a bike, here are some of the benefits you can look forward to from cycling. If you're already a regular, here are some reasons to feel pleased with yourself!
You'll lose weight and look better
If you're looking to shed a few pounds, riding a bike is a great option. It's a really effective way of burning calories and fat during the exercise, but you'll also continue to burn loads of extra calories for hours after you've finished. That might mean you can hit your weight loss goals, or it might mean some guilt-free snacking - we won't judge! People who cycle regularly have also been shown to look younger.
If you're a bit heavier, or you have problems with your joints, cycling could be the answer. It's low impact, meaning it's easy on your joints.
You'll be healthier
Heart and lungs - Cycling is great cardiovascular exercise. That means the more you ride, the stronger your heart will be - and the same goes for your lungs. That means less risk of heart disease, and of course you get fitter too!
The C word - Riding a bike, just like many other forms of exercise, is shown to greatly reduce your risk of cancer. Cycling is specifically good because it's moderate exercise, which has been proven to be the most helpful.
Fewer sick days - Getting active makes other changes on your insides, too. Cycling gets your immune system going, meaning you'll get ill less often.
Avoid pollution - It might sound counter-intuitive, but people who ride to work have been shown to inhale less harmful particles from exhaust fumes than those in cars, buses or taxis.
Your brain will work better
Happiness - Exercise releases chemicals in the brain called endorphins, which give you a natural high and make you feel better. It's not unusual for exercise to be prescribed as a treatment for depression!
Clearer thinking and more creativity - As well as giving you some time away from your workplace to think clearly, cycling means more blood and oxygen circulating, which gives your brain a boost.
Less stress - A combination of endorphins, thinking time and a well-fuelled brain means that cyclists are less stressed, so you can spend less time worrying and more time riding!
Better sleep - Being outdoors (even if it's not sunny) really helps your sleep cycle, and those who ride to work have been proven to get better sleep.
Riding for transport
Save money - Once you've got a bike, cycling is pretty much free! That means less money going up in smoke (literally) on your commute and more to spend on that carbon beast you've been lusting after.
More time - In cities, it's often faster to ride than it is to drive. But that's not all - you're also getting fitter while you commute, so you can kill two birds with one stone!
Save the planet - Just like your favourite superhero (with the lycra outfit to match). Cyclists don't put out much in the way of exhaust (no jokes at the back please), and you can enjoy all the guilt-free travel you like!
So there you have it - the list goes on, of course, but we don't want to take away from your valuable riding time. If you haven't started cycling yet, why not have a look at our range of bikes and pick out your new steed? Or, if you're after some more advice, take a look through our Advice Centre for some more guides and articles.
View all Cycling