Back to results
Getting the Right Bike Accessories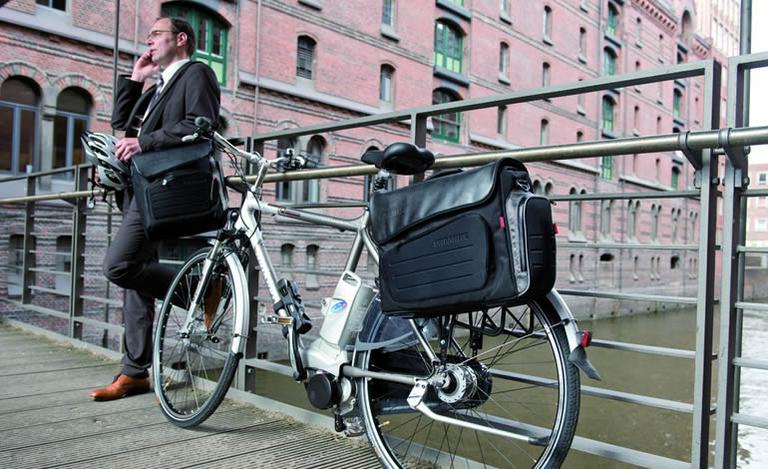 Whether we're talking about safety or comfort, you'll need more than just your bike when you go out cycling - read on to learn what bike accessories you'll need for cycling.
Getting the Right Bike Accessories
Whether we're talking about safety, comfort or making the most out of each ride, you'll need more than just your bike when you go out cycling. Halfords stock thousands of different accessories, so let's take a look at what you might need.
What are the must-haves?
Safety comes first when you're cycling, so a good helmet is probably the most important cycling accessory you'll ever buy. A helmet will protect your head if you ever come off your bike, but you need to make sure it's the right size - use our guide to bike helmets for more help.
Also, if you're planning on cycling at night, you need to make sure you can be seen by other road users. That means getting bike lights and some high-visibility clothing.
Keeping your bike safe
You obviously don't want anyone pinching your precious bike, so be sure to invest in a quality bike lock.
Halfords sell three types of bike locks: cable locks, shackle locks and chain locks. Like everything, the best locks cost that little bit more, and generally have a higher security rating. It's a good idea to check out our Guide to Bike Locks to find out what each ones does, and then decide how much you want to spend.
By the way, if you need more help making your bike safe, look at our tips on keeping your bike secure.
Wait, there's more...
Other handy accessories...
Getting a bicycle pump can be a real life saver - that way you won't have to worry if you get a puncture or a tyre loses air when you're out and about.
Plus, you can get put the finishing touch on every ride with:
a bike bag or pannier - for carrying all your gear
mudguards - to stop things getting messy
a water bottle - in case you work up a thirst during your ride
Whatever accessories you choose, we can fit them for free if you get them at the same time as your bike. But if you've already got a bike and just want some accessories, don't worry - there'll only be a small charge for any fittings. Either way, we've got everything covered at Halfords.
View all Accessories