Back to results
Tips for Cycling at Night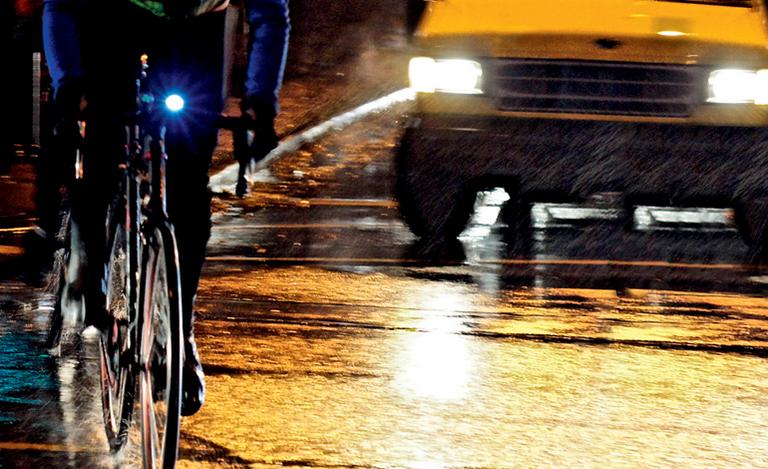 Some handy advice to make sure you cycle safely after nightfall.
Tips for Cycling at Night
As winter draws in, the days begin to shorten and sunshine seems like a thing of the past. If you're a keen commuter, or just like the odd weekend cycle, it's important to be prepared for cycling at night.
Night cycling brings with it a whole different set of challenges. No matter how good a bike light is, it's still much more difficult to be seen after sunset. This is why it's so important to kit yourself out with the right equipment to make sure you're visible at night.
Essential night cycling items
Bike lights - It may seem obvious, but the amount of cyclists spotted relying on street lights to guide them is concerning. It's important to remember that even if you can see where you're going, you can't assume that other road users can. By law you must have white front and red rear lights on your bike as soon as daylight dies.
Cycling jackets that are hi-vis - Most modern cycle jackets are not only well insulated but they also feature reflective sections to help keep you noticed. Many also come in fluorescent and bright colours to make sure you're spotted.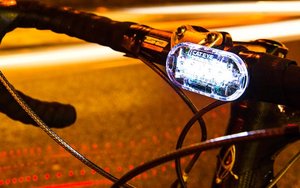 Cycle helmets - Helmets are not only important for keeping your head in one piece; they're also great for attaching bike head torches or reflective strips to make you even more noticeable. Many also boast reflective strips for extra visibility.
Puncture repair kits - The last thing you want is to be stuck in the dark, pushing your bike back home. Always be prepared and keep one of these on you!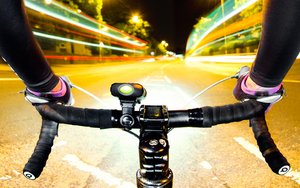 Here at Halfords we want to make sure you're safe when out and about on your bike. This is why we have a wide variety of bike parts and accessories, as well as cycling clothing, all ensuring you're comfortable and prepared wherever you go.
We've also got plenty of bike specific clothing, from road cycling gloves to mountain bike shoes. All items can be delivered to your home or workplace, or reserve and collect in your local store.
View all Lights and Reflectors