Back to results
What Gear Do I Need?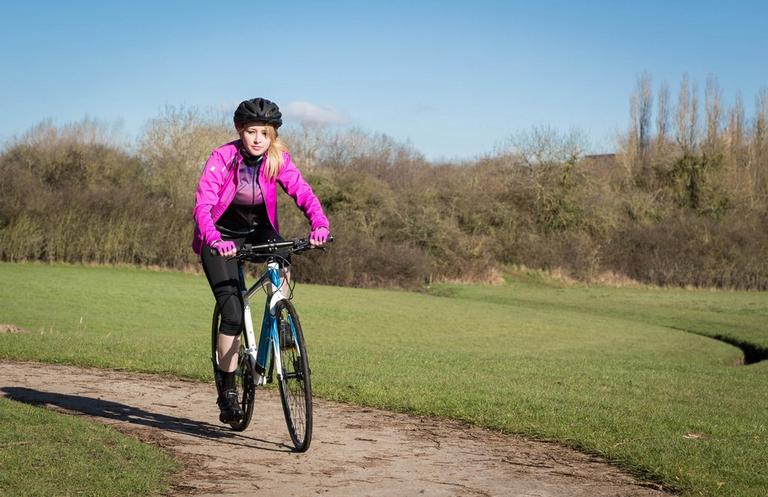 What Gear Do I Need?
If you're new to cycling or just getting back on two wheels, the question of what to wear is a tricky one. We all see those who power into work clad in lycra, but you don't have to go all-out when you're hitting the road.
If you're not going far, there's no need to wear anything special. Take inspiration from our Scandinavian and Dutch neighbours and go low-key; wear something that you can move in, but other than that feel free to throw caution to the wind. A summer dress is as good a cycling garment as jeans and a t-shirt. Though we do recommend avoiding cotton, especially if you think you'll be working up a bit of a sweat.
If you're going a bit further, there's a few more things to think about…
Base Layers
First things first; what goes underneath? We know that comfort starts beneath the surface, and not just when it comes to cycling. Invest in a comfortable sports bra with quick-dry technology for those trickier trails.
Lightweight base layers are ideal for year-round cycling and suit hard-charging cyclists who take on the tougher routes. They're good at keeping you comfy and dry on fast-paced rides or warmer days, or when climbing lots of hills and working up a sweat.
Heavier base layers are good for really cold days as they provide essential warmth, or for when you're riding at a lower intensity - maybe touring or cycling to work.
Tops & Jackets
Once your base layer is sorted, what you wear on top is up to you! Your favourite T-shirt perhaps, or a stylish cycling jersey made to wick away sweat; this is ideal for commuters who have the facilities to change and freshen up before they step into the office.
Cycling jackets tend to be lightweight so your movement isn't restricted, and they can feature reflective detailing for extra safety when riding at night.
The Bottom Half
Again; if you can move freely in it, anything goes! And yes, jeans are a-ok. If you'd like something a bit more cycling-specific, there's a whole host of padded shorts, trousers and capri pants you can buy. The padding in these, also known as a chamois, is designed to mould to your body to give you a comfortable ride and lessen pressure on the saddle.
The Finishing Touches
So long as your bike has flat pedals you don't need to worry about specialist cycling shoes; any footwear with a bit of grip will work - trainers are perfect in this respect.
Other things you may want to consider are sunglasses to keep both the sun and any bugs out of your eyes, and padded gloves which are ideal for longer rides; they help reduce the vibrations felt in the handlebars and provide a bit of extra padding.
And don't forget your helmet! Although it's not a legal requirement to wear one, we definitely recommend it. Thankfully there are plenty of chic styles around to ensure you always look stylish whilst keeping you safe.
The Other Stuff
Whether you're commuting to work or just off on a leisurely ride, you're probably going to want to take a few essentials with you. A saddle bag usually has just enough space for your phone and keys, alongside a spare inner tube and multi-tool, whereas a basket or panniers are a lot roomier and are ideal for shopping or transporting your laptop and lunch.
If you take a backpack, then a waterproof cover is handy to have in our climate, and these are often hi-vis and reflective.
If your bike doesn't come with them, you might want to consider fitting mudguards to keep your clothes clean from mud and spray; ideal if you're commuting into work!
And don't forget your water bottle! Hydration is key to a good ride, so ensure you fit a bottle cage or pop your water into your basket so you can quench that thirst.