Back to results
Why Should Kids Cycle?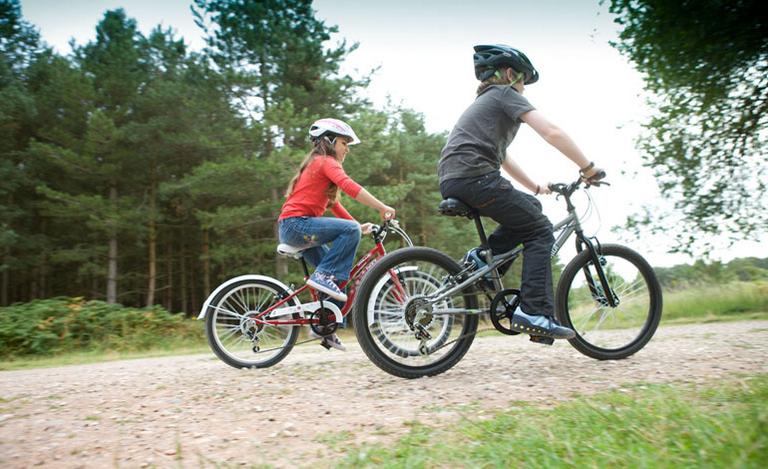 Get your kids enjoying an active lifestyle from an early age.
Why Should Kids Cycle?
For starters, you can't beat cycling for getting outdoors and exploring. It's also a fun and exciting that allows your child to get fit and healthy and to learn some valuable skills that they'll remember forever.
The main benefits
Exercise - childhood obesity is worse than ever and with all the computers and TV channels these days, fresh air is sometimes hard to come by!
A happy mind - kids need to get outside and burn calories, so don't underestimate how cycling can improve their mood.
It's cheap - cycling is a very affordable hobby. After buying the bike and accessories, there's next to no maintenance costs.
Family time - it's also a hobby that the whole family can do at the same time.
Balance and coordination - cycling will teach your kid to use different parts of their body and brain at the same time, giving them confidence.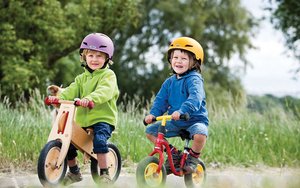 But which bike?
Choosing a bike can be tricky but we've got loads of kids' bikes to choose from at Halfords. Our range of Apollo kids' bikes are a great option - they're strong, reliable and specially designed for children.
Have a look for yourself, and if you need more help check our kids bikes buyer's guide.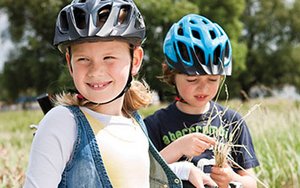 What Halfords can do for you
Don't forget you can reserve your bike online - we'll build it for you and get one of our technicians to safety-check it for free before you collect it in-store.
We can also fit any accessories you need for free if you buy them at the same time, so you and your family can leave the store and be ready to go.
View all Kids Bikes