Back to results
E-Bikes: Try Before You Buy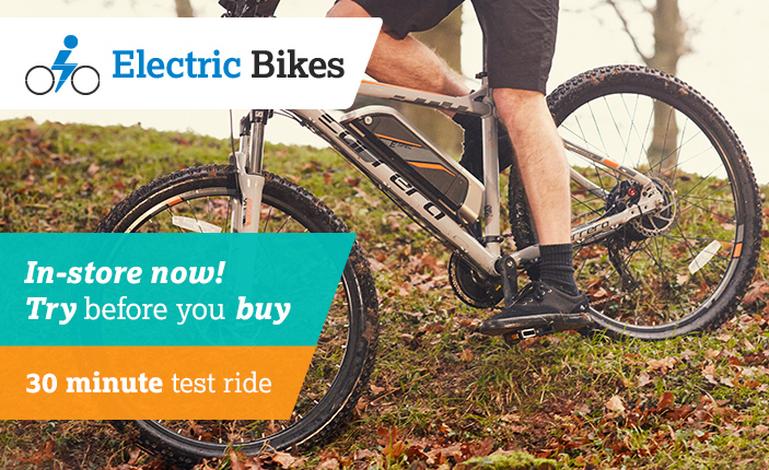 E-Bikes: Try Before You Buy
You've heard that e-bikes are fun, easy and efficient and you've probably had a read through our e-bikes buyers guide but there's nothing quite like trying it out for yourself.
Taking a free 30 minute e-bike trial at your local Halfords branch is the perfect opportunity for you to discover the benefits of a battery-powered bike before you part with your hard-earned cash.
Choosing from our fantastic in-store range, whether it's for long commutes or leisurely weekend rides, our trained staff will help you find the best e-bike to suit your needs.
What do I need to do?
If you'd like to take up one of our 30 minute free trials, simply speak to a member of staff in your local branch. It couldn't be easier, just bring photographic ID with you, such as a driving licence or passport, as well as a valid debit or credit card. Before you go out for a spin, we'll take a payment of 1p from your card and refund it as soon as you return the bike.
If an e-bike's not for you, no problem - there's no commitment to buy.
Please note
Our test rides are discretionary and we reserve the right to refuse a test ride for any reason without liability. To help ensure your safety, we can't allow test rides to be taken in the dark or in adverse weather conditions, and the bikes must be ridden outside and not anywhere inside the store.
Shop all electric bikes