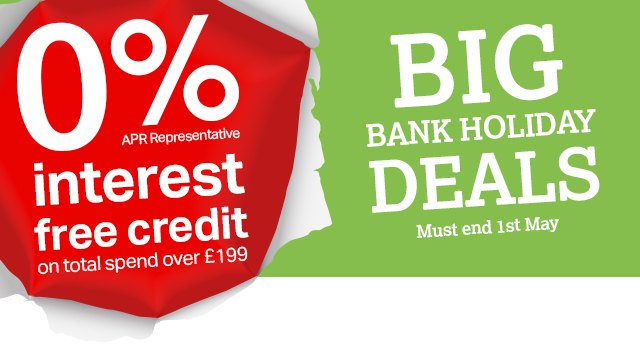 Treat yourself to whatever's in your wishlist with 0% finance for a limited time!
We've all been there; you've got your eye on that shiny new socket set or that sleek and speedy road bike, but your bank balance has other ideas. That's why, for a limited time, we're now offering 0% finance when you spend over £199 online with us. Find out about finance.
Exclusive

finance bundles

Shop our exclusive bundles that contain everything you need to get you out on your bike or pressure washing that patio.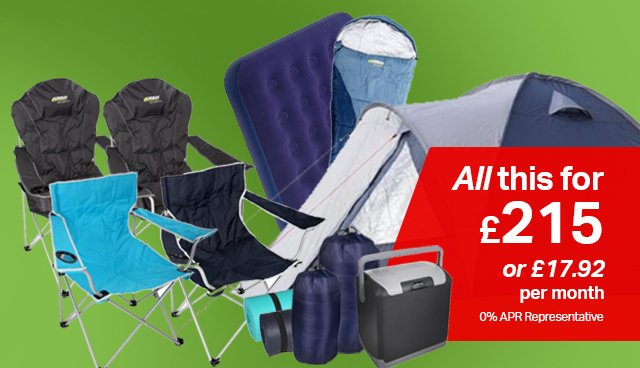 The
BIG

Camping bundle
Halfords 4 Man Double Skin Tent
Halfords Double Flocked Air Bed
Halfords 24 Litre Electric Coolbox
Halfords Double Envelope Sleeping Bag

Halfords Camping Mat- Navy
Halfords Camping Mat - Turquoise
Urban Escape Mummy Sleeping Bag
Halfords Arm Chair - Turquoise
Halfords Arm Chair - Navy
Urban Escape Folding Chair - Black
Urban Escape Folding Chair - Grey
All this for £215 or £17.92 Per Month
Shop now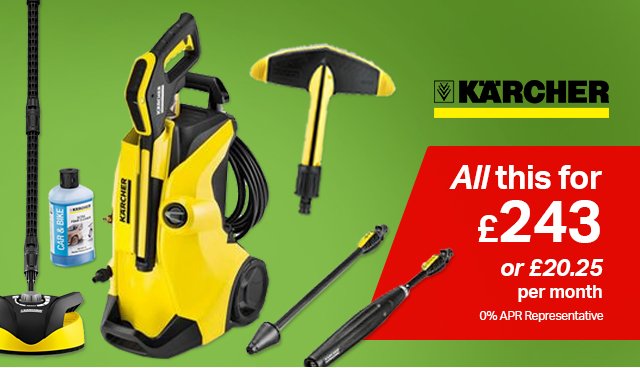 Karcher K4 full control bundle
Karcher K4 Full Control Pressure Washer
Karcher Deluxe Wide Head Wash Brush
Karcher Ultra Foam 3 in 1 Detergent 1L
Karcher T350 Patio & Desk Cleaning
All this for £243 or £20.25 Per Month
Shop now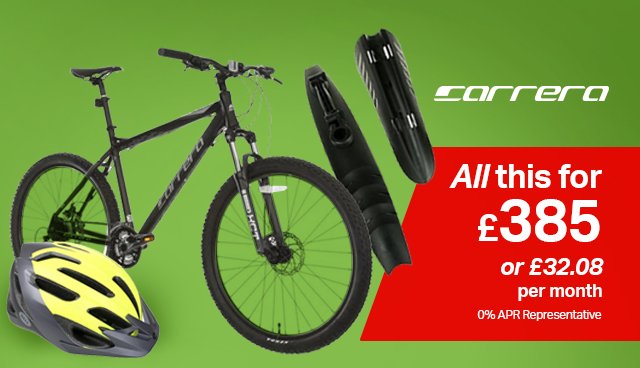 Carrera bundle
Carrera Vengeance Mens Mountain Bike - Black
Halfords Front & Rear Bike Mudguard Set
Bell Oran Bike Helmet (54-61cm)
All this for £385 or £32.08 Per Month
Shop now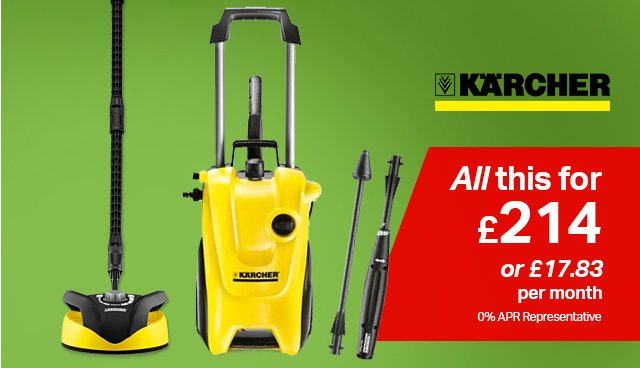 Karcher K4 compact bundle
Karcher K4 Compact Pressure Washer
Karcher T350 Patio & Deck Cleaner
All this for £214 or £17.83 Per Month
Shop now
0% APR Finance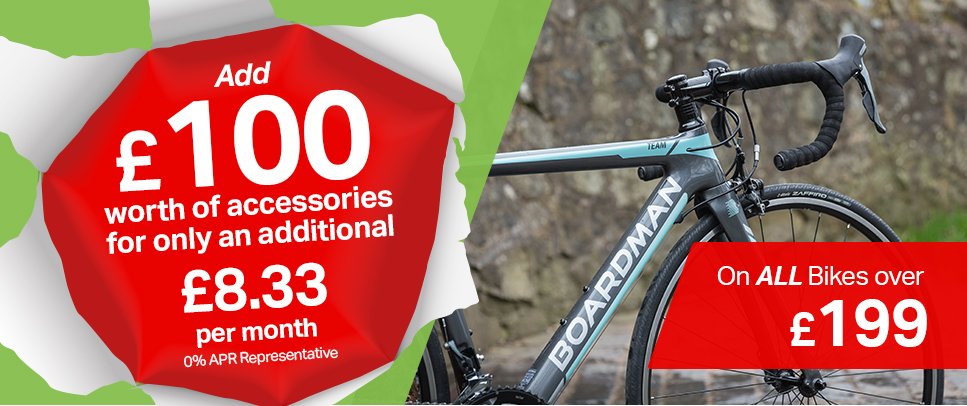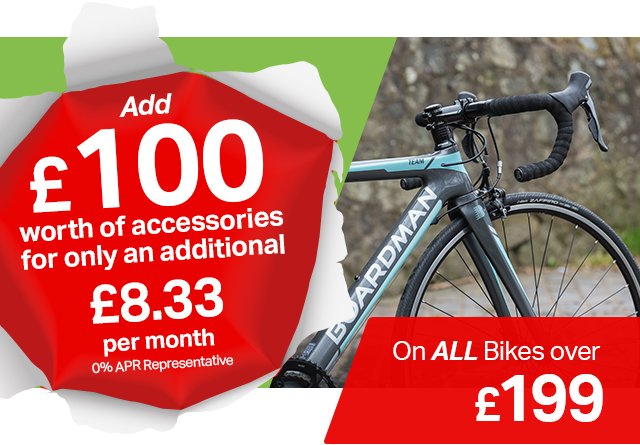 Enjoy

now, pay

later.

There's no minimum spend per item; simply fill your basket with goodies and once it's over £199 you can enjoy it all now and pay for it later - with absolutely no hidden costs. Whether you're after a new workshop cabinet or fancy a top-of-the-range sat nav, everything is included in this show-stopping deal.
How to apply
Step

1
Choose your Products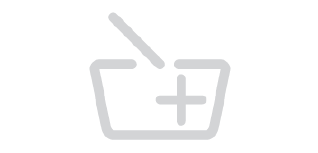 Finance is available on any product, excluding those sold by Approved Partners.
Step

2
Check your eligibility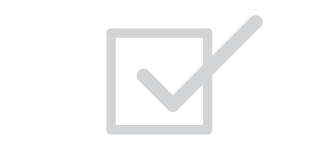 You'll have to meet a few criteria in order to apply for finance. You can find all of these at the bottom of this page.
Step

3
Apply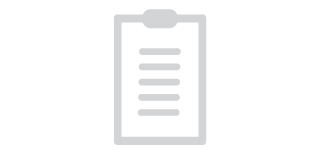 Simply add your chosen goodies to your basket, and if it comes to £199 or more you can apply for finance on the checkout page.
Step

4
Enjoy your new stuff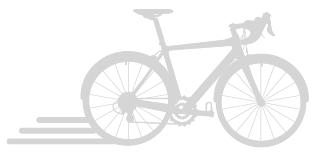 Once your finance application has been approved we'll begin sorting out your new stuff which you'll have within a few days.
Finance Terms and Conditions
Finance is available on specified orders with a minimum loan amount of £199 and is subject to your status, please note that acceptance for finance is not guaranteed; see Eligibility for Finance.
We reserve the right to withdraw finance on certain products at any time.
Finance is provided through our external partner, V12 Retail Finance Limited ("V12"). If your application is successful you will enter into a Credit Agreement with Secure Trust Bank Plc, who is V12's parent company and which will be administered by V12.
V12 is authorised and regulated by the Financial Conduct Authority. Secure Trust Bank Plc is authorised by the Prudential Regulation Authority and regulated by the Financial Conduct Authority and the Prudential Regulation Authority under registration number 204550.
Eligibility for Finance
You'll need to be:
18 years or older.
A UK resident for 3 years or more/Permanent UK resident.
Able to make regular repayments by Direct Debit.
In regular employment (minimum of 16 hours per week) including self-employment, or in a permanent residence with your spouse/partner who's in regular employment*
Have a debit card or credit card in your name and registered to your address and have a bank or building society current account.
Other conditions may apply and we cannot guarantee that your application will be accepted.
* If you are retired and receive a pension, or registered disabled and unable to work, V12 Retail Finance may ask for proof of income.
If your application is successful, you'll be asked to verify your identity by authorising a 50p transaction against a credit or debit card that you own. This helps protect you and us against fraudulent finance contracts. No money will be taken from your card, the details are only used to check that they are valid and registered to your address.
If your application is declined
If your application isn't successful, you can still purchase the item in full via PayPal or with a valid credit or debit card. If your application is declined, it may be for one of the following reasons:
you do not meet the eligibility criteria;
adverse credit reference agency information;
your credit score;
you are considered to be overcommitted financially; or
your existing account performance with other lenders.
If you wish to appeal the decision made by V12 Retail Finance, it's advised you obtain an up to date copy of your credit report before appealing directly to V12 Retail Finance. Due to data protection, all customer appeals must be via email to underwriting@v12finance.com or for more advice, call V12 Retail Finance on 02920 468916
Should you cancel your credit agreement and have already received products from us, then you will be liable to pay us in full for the product (unless your cancellation rights apply).