Back to results
Baby Car Seats Buyers Guide (up to approx. 18kg)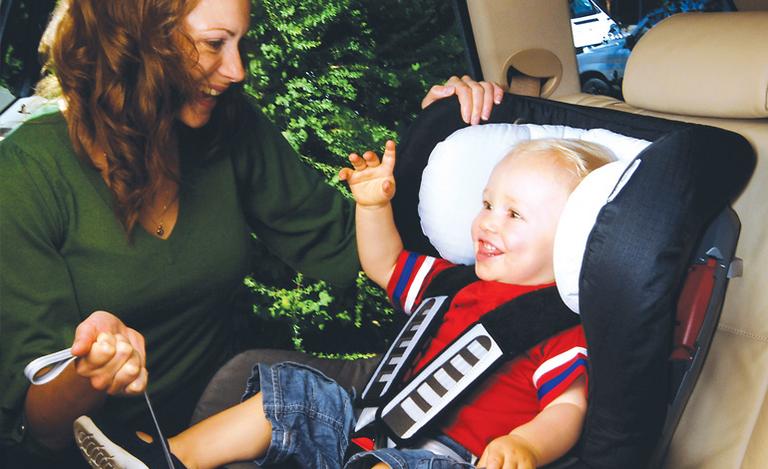 Here's our baby car seat buyer's guide to help you pick out the perfect seat!
Baby Car Seats Buyers Guide (up to approx. 18kg)
Baby car seats are designed for use by children weighing up to around 18kg. They can be secured in your car using a seatbelt or ISOFIX base, and help protect your baby if you're involved in a collision.
Once they're a bit bigger, they can move up to a toddler car seat (from around 9-36kg), and then up again to a child seat as they grow. You'll need an appropriate car seat to be able to drive your baby home from the hospital, so make sure you're prepared well in advance of the big day!
To get the low-down on other kinds of car seats, take a look at our other guides:
Car seat groups
Car seats are normally separated into groups, which are based on the weight of your child. The exception to this is i-Size seats - which use your child's height instead. Want to learn more about i-Size? Then read our guide here.
First class travel
The law states that children must be in a rear-facing car seat until they weigh at least 9kg, and with good reason - this is much safer for little ones! We recommend you keep your children rear-facing until they're at least 13kg (and for as long as you can), which normally means when your child's head reaches the top of the seat. Once they're taller than the seat, it'll no longer provide the support they need, so it's time to move on to the next one.
There are two car seat groups that will suit a newborn baby: group 0 (0-10kg) and group 0+ (0-13kg). Both of these groups are rear-facing, with some slight differences:
Group 0 car seats will often let your baby lay completely flat, which is healthier for newborns and very small babies because it puts less strain on the spine and lungs.
Group 0+ seats are more common, mostly because they can last for longer. They still face backwards, and give extra support to the head, neck and spine, as well as extra side impact protection.
It's also possible to get combination car seats which will cover a number of different groups. Some will go all the way from group 0+ to group 2, so you're able to use the same seat from birth right up until your baby is 25kg!
Back seat drivers
Remember, it's almost always safer for your child to travel in the back seat of the car. You should never put a rear-facing car seat in a front seat with the airbag active, so if you have to put them in the front, make sure it's turned off!
Rocking and rolling
Some baby car seats have the added bonus of fitting onto a pushchair chassis, or have a carry handle and a rocking bottom which can be used when they're not in the car. That means you can put your baby straight into the car without having to lift them from pushchair to seat. If you're careful, you can even do it without waking them up!
Baby car seat features to look for
All of our car seats here at Halfords are made to meet ECE or i-Size safety standards, so you can rest assured that your baby will be able to travel in safety and comfort. Remember that your car seat might stay with you for a few years (especially if it's a combination seat), so it can be a good idea to invest in one which is right for you! Here are some baby car seat features to look for that can make life easier:
Fitting - does the seat attach using the seatbelt or ISOFIX? Find out more about ISOFIX here.
Convenience - how easy is it to secure the seat and child in place?
Removable covers - if there's a bit of an accident, you'll be able to pop off the covers and put them in the wash.
Swivelling base - some car seats can swivel in place, making it much easier to get your baby in and out.
No re-thread harness - car seats with this feature enable you to adjust the seat to your child's growth easily, without removing the harness completely.
Baby car seats at Halfords
Hopefully now you're a bit more clued up on what sort of car seat will work best for you and your little one. If you'd like any more advice then just head to your local Halfords and we'll be more than happy to help!
Don't forget, if you buy a car seat from us*, we can demonstrate how to fit it into your car for you so you know how to do it - all for free! That way, you can be sure that your little one will be able to travel safely and comfortably on every journey.
*Unfortunately, we can't offer our free fitting demonstration on seats bought from Halfords Approved Partners.
View all Baby Car Seats