Back to results
A Quick Guide to Booster Seat Law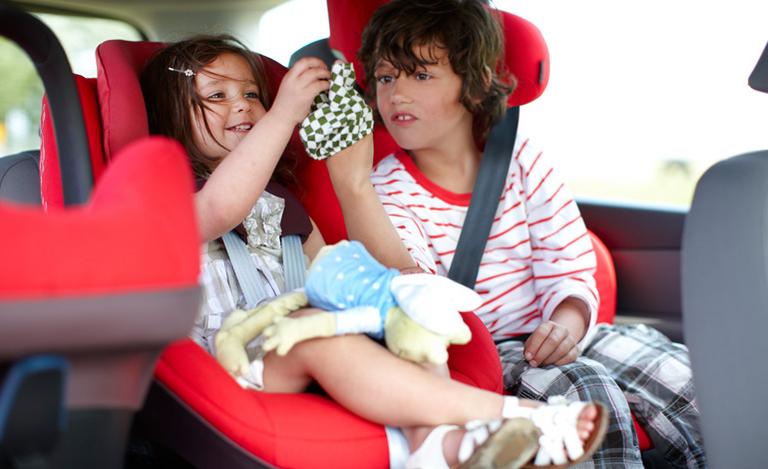 Staying on top on of the rules surrounding child seats can often be very confusing.
Car Booster Seat Law
These are a few points regarding the law on booster seats so you can have complete peace of mind knowing your child is safe and up to no mischief (that we can't guarantee!).
It is absolutely necessary that children use the correct restraint for their individual size and weight when in the car. They must use the right child seat right up until they are 12 years old or 135 cm in height!
If you're the driver, you have to take charge; you must make sure that children under 14 are using the correct child restraint!
If you don't follow the rules, unfortunately there is a pretty hefty fine of up to £500 quid, so get it right the first time!
Child booster seat laws - Exceptions
As always there are the odd exceptions to the booster seat law but don't get too excited! A child aged over 3 can use an adult seat belt if the right child seat is not available:
In a private taxi or private hire vehicle
For an unexpected but necessary journey over a short distance
If there are two occupied child restraints in the rear which prevent the fitment of a third
When should my child use a booster seat?
At Halfords, we believe that you should keep your child in their group 1 child seat till they reach 18kg in weight, as this way they can still make full use of the safety harness. We know children do grow so fast so the next option is the booster seat.
Free fitting on booster seats at Halfords
Halfords promises to keep your child safe, when you buy a booster seat or any child seat from us, you will also get:
Free fitting and 16-point safety check
A fitting demo so you can feel confident in doing it yourself
Lowest price guarantee on all child seats
Reserve and collect in-store available
So why not take a look at our range?
View all Booster Seats