Back to results
Best Sledges for Tobogganing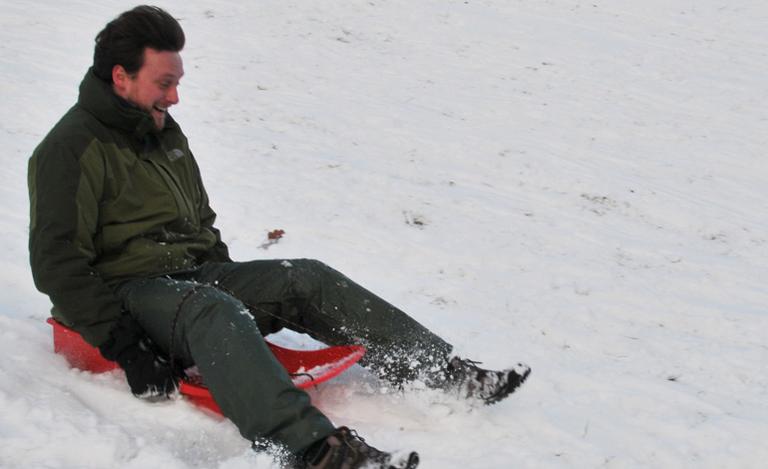 Get the heads up with our guide to the best sledges for tobogganing.
Best Sledges for Tobogganing
Snow.  It's not all bad you know; especially if you've got a sledge and a pack of husky dogs at your beck and call.  Even if you're short of a few huskies and Dave your Chihuahua is being plain lazy, then a sledge alone is still fantastic fun when faced with an expanding blanket of the white stuff and some downhill slopes.
This guide will give you the heads up as to what sledge or toboggan will best suit you.  And here's a word to the wise, get one before winter comes so you're all prepared when those first flakes start to fall.
What's a Toboggan?
Let's clear up the difference between a sledge and a toboggan for those of you who aren't sure.  A toboggan doesn't have runners attached to it like a traditional sledge.  Instead it's got a smooth flat surface that makes it even speedier when sliding down a snowy slope.  They're also turned up at the front to make them faster and more agile.  With both toboggans and sledges you'll usually find a rope is attached at the front making it easy to pull along when heading up the hill, and to hold onto tight when coming back down.
Our top picks
Snow Wing Sledge
This one's a great choice for fun loving grown-ups.  Made from high quality, strong plastic and streamlined for speed, you'll be wishing for snow this year.
Sno-Twin Toboggan
This heavy duty toboggan has a diamond polished bottom to ensure you're first to the finish line.  It's also big enough to fit two kids or an adult and one youngster, meaning that you've got someone else to enjoy the fun with when you're zooming down the slopes.
Snow Rider Sledge
Hang on a second, a sledge with brakes!  Yes, this light and stable number gives added safety and better direction control if your little nippers are prone to heading straight for your shins at high speed.
Infant Toboggan
Toddlers needn't miss out on the excitement.  This infant toboggan is raised to keep them away from the snow and has a safety belt too.
View all Sledges