Back to results
Car Battery Buyers Guide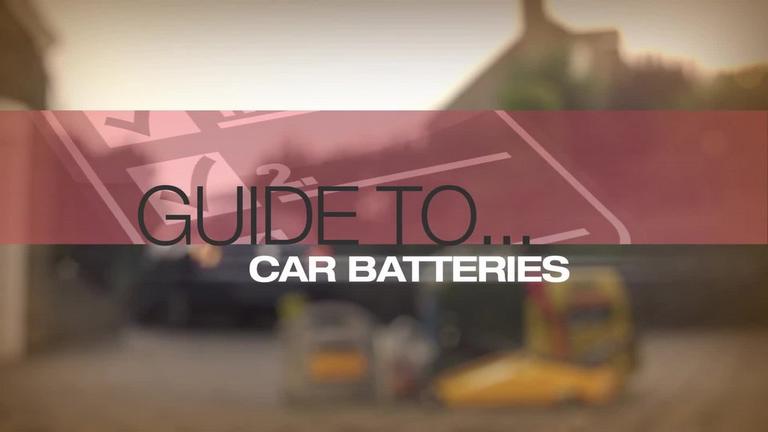 In need of a new car battery? Don't worry, this guide can show you what's what when it comes to watts!
Car Battery Buyers Guide
We all rely on our cars to start in the morning, and a modern motor is very unlikely to ever let you down. However, car batteries don't last forever. This guide is here to help you decide on a new battery when it's time to replace the old one.
But that's not all - with modern gadgets all wanting a piece of the electric pie, it makes sense to upgrade your battery. That way, you can keep powering your sat nav, phone charger, cool box, and DVD player safe in the knowledge that your battery can take the strain!
Where do I start?
If you're in need of a new battery, the first step is to find out which one fits your car! There are a few ways to do this:
Enter your registration plate or vehicle details into our VRN lookup tool.
Pop into store and use our catalogue or tablet.
Go into store and ask a Halfords colleague.
Once you've got an idea of which one fits, you can pick from our range of batteries.
Different kinds of battery
We have a few different kinds of car battery, and since they all look like black or grey boxes, it can be a bit difficult to tell the difference when they're on the shelf! Here's a run-down of the different kinds:
Lead Acid - These are our standard batteries, and are a high quality equivalent specification of battery that originally comes in most cars. They come with a 3 year guarantee, and are rated to last for around 20,000 starts.
Calcium - This is the next step up, and is great if you're doing a lot of short trips of less than 20 minutes (where the battery doesn't have a chance to fully recharge). These have a 4 year guarantee, and are rated for around 30,000 starts. They also have up to 18% more starting power which gives that extra confidence on cold mornings when batteries are strained the most.
Yuasa Silver - These are our top end batteries, and come with a 5 year guarantee for extra peace of mind. If you use your car to power a lot of extra gadgets (like air conditioning, sat navs, cool boxesor phone chargers) then these are the best choice. They're good for around 50,000 starts, and have up to 33% more starting power for those winter mornings.
If you have a car that uses start/stop technology (i.e. the engine stops when the car is stationary), you'll need an AGM or EFB/ECM battery. These are a bit more expensive, but are rated to last for up to around 360,000 starts! These batteries need to be registered with your car's on-board computer, so we recommend that these are fitted by a professional in-store using our electronic battery fitting tool.
Fitting your battery
Once you've chosen your battery, you'll then need to think about how you're going to get it in your car - as well as how you're going to safely dispose of the old one. That's where we come in.
If you need a new battery fitted, one of our professionally trained fitters can do it for you in-store, with no need to book. Battery fitting here at Halfords starts from just £15 (€18), with more complicated ones (like start/stop batteries) costing £25 (€30).
To avoid dashboard warning lights, most modern cars now need the new battery registered with the on-board computer. At Halfords we have state of the art electronic equipment to do this.
What's more, when we're done we can even dispose of your old battery for free! Just ask for fitting when you buy a battery from your local Halfords and we'll be happy to help.
Shop all car batteries