Back to results
UK Hosepipe Ban - Top Tips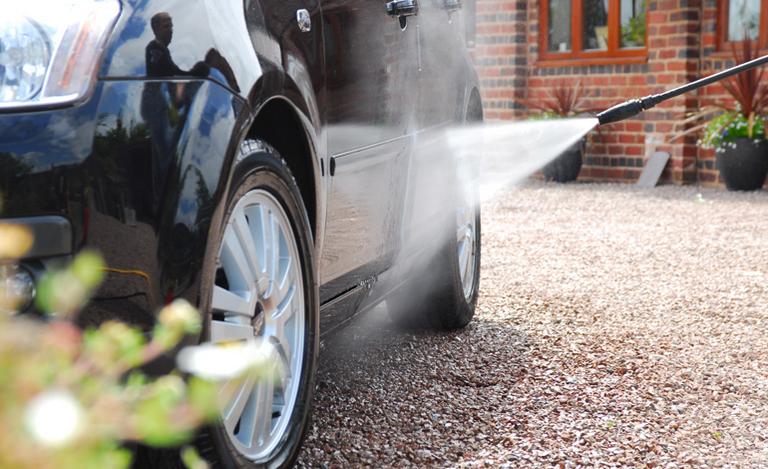 Halfords has come up with an ocean of tips to help you get over hosepipe bans in your area.
UK Hosepipe Ban - Top Tips
Halfords has come up with some top tips that won't dampen your enthusiasm when there's a hosepipe ban in place. So you can get on with everyday chores like cleaning your car or watering the garden without any problems.
Water companies announce hosepipe bans to help save water if there's a risk of drought. So if a ban is in place in your area, you can find out what the restrictions are from your supplier via the water regulator OFWAT.
Follow Halfords top tips below to help you carry on with everyday jobs without risking a fine.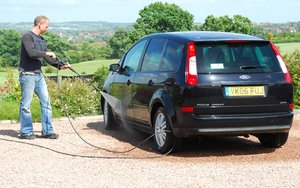 Hosepipe Ban Tips - Cleaning Your Car
Move your vehicle out of direct sunlight before cleaning it. This will ensure that the bodywork is cool, preventing water, shampoo and polish from drying prematurely.
Use a watering can to rinse off loose dirt, grit or shampoo from your bodywork.
Clean your car using a wash mitt, which are designed to easily lift dirt from the bodywork.
After washing, apply car polish and car wax to help to build up a protective layer, making your car easier to clean in future.
Hosepipe Ban Tips - At Home and in the Garden
Fix any dripping taps you have in the house.
Buy water-efficient appliances such as washing machines and showers.
Take shorter showers and turn off the water when brushing your teeth or shaving.
Save shower, bath or washing up water and use it to water plants. You can also collect rainwater and use it in the garden.
Water the garden first thing in the morning or late at night, which will help to avoid the water evaporating before it soaks into the ground.
Pressure Washers During a Hosepipe Ban
Pressure Washers cannot be used during a hosepipe ban, but you can run them from a static source such as a pond or water butt.
Compared to a standard garden hose, pressure washers can help you save up to 80% of water - so you'll be doing your bit for the environment.
Ready to get started cleaning the car? Take a look at our range of cleaning products!
View All Cleaning Products