Back to results
What Snow Clearing Equipment Do I Need?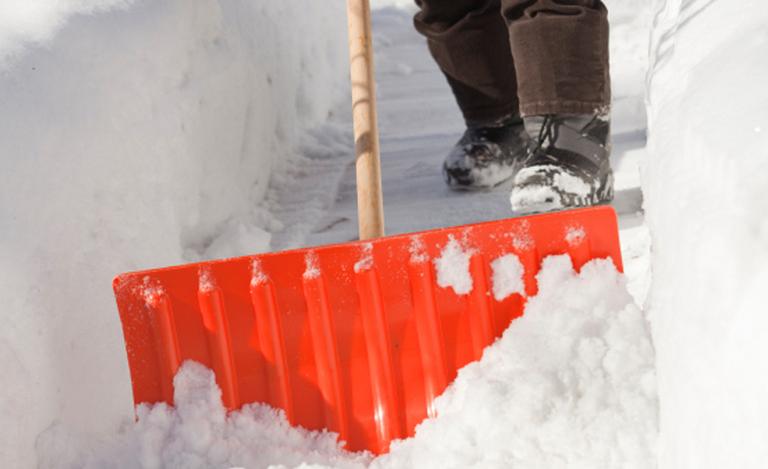 Removing snow and ice can be a breeze this winter by preparing yourself with all the kit you need.
What Snow Clearing Equipment Do I Need?
Clearing snow and ice from your drive, path and doorstep can be a breeze if you're armed with the right snow clearing equipment. And being able to get in and out of the house safely without slips and falls is a definite incentive to be prepared for winter by getting the kit you need beforehand.
Check out our suggestions below for some items that will be mighty handy after a snowfall, plus some hints and tips for clearing snow, ice and slush from your drive or garden.
Warm clothes, gloves and sturdy footwear. For added grip on slippery surfaces, invest in a set of snow grips that you can wear over your shoes for extra protection against slips and falls.
A snow shovel and a broom for clearing snow from paths, drives and under cars. Halfords sell a handy snow broom that's great for removing snow and ice from car roofs and windows, as well as a folding snow shovel which is handy for keeping in the car boot.
De-icing salt - you can spread this over doorsteps and pathways to add grip and melt ice, as well as preventing areas from freezing over again.
An ice scraper and a bottle of de-icer for clearing your car windows before setting off on a journey. Make sure you always clear your windows completely before leaving, and also check that your lights and number plate are visible.
Snow clearing tips
It's easier to shift freshly fallen snow than snow that's been compacted by people walking on it, so try to clear snow in the morning if possible.
NEVER use hot water to clear snow and ice, as it will simply refreeze and turn into hazardous black ice - always use salt or grit.
Clear snow from under your car wheels before attempting to set off - use a set of car traction tracks to get you moving if necessary.
Take care not to block anyone's path or drains when shovelling snow.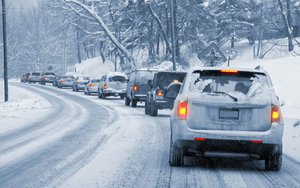 Order snow clearing equipment online at Halfords
Halfords has a wide range of snow clearing tools and equipment available to reserve online and collect in-store, or to buy online for delivery.
We also have a great selection of travel products to help keep you moving over the winter months, including snow chains and snow socks that slip over your car's tyres for added control when driving in snow or ice.
So don't get caught out by the cold weather this year - be prepared by ordering all your winter essentials from Halfords today.
View Snow Clearing Equipment