Back to results
How to Look After your Caravan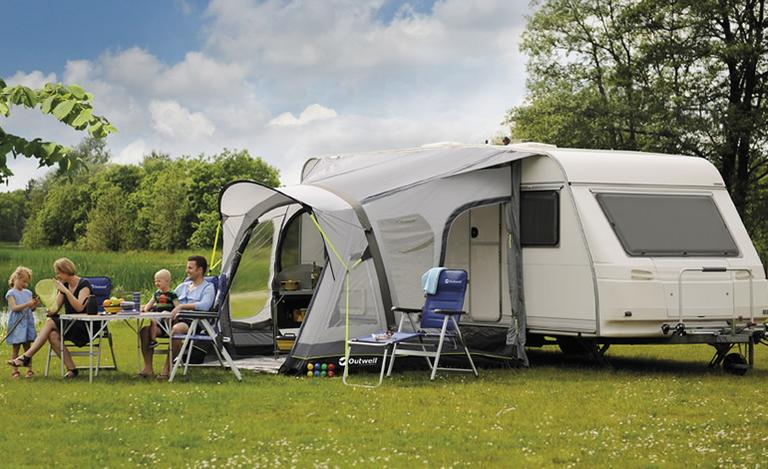 If you look after your caravan, it'll last you for many holidays to come. Read our guide to find out how, and see what equipment you might need to keep your caravan in tip top condition.
Look After Your Caravan
We all know the feeling - you've just gotten back from holiday, and you feel like you need another one to recover! The last thing you want to do is spend time maintaining your caravan. These few simple tips can help to keep everything spick and span, and have everything ready to go next time you need a quick break. We've got loads of caravanning essentials to keep you going.
Caravan Covers
Let's start with the obvious one. Putting a breathable cover over your caravan will keep it clean and protected from the elements - whether that's the rain, dust or even the sun, which can cause damage discolouration over time. A breathable cover is a must, because otherwise condensation might form underneath. Make sure your caravan is clean before you put on the cover, or the dirt might act with the movement of the cover and rub away at the caravan.
Dehumidifiers
Leaving one of these inside your caravan is a great idea. It can help keep condensation away when you're using the caravan as well as in between trips, when you're storing it. Condensation inside the caravan can make a real mess, so it's definitely worth remembering.
Hitch Covers
Loads of people use these, but what are they for? Well, just like a cover for the whole caravan, they protect against the elements as well as condensation. Because the hitch contains mechanical parts, as well as some electrical connections, it's even more important to keep it covered when you can. As well as this, they protect those plastic bits from getting brittle, and keep people from getting dirty if they accidentally brush past the hitch.
Chocks
Some people like to park their caravans with the handbrake off, to keep it from seizing. We don't recommend this, but we definitely recommend using chocks whenever you're stopped, to make sure that your caravan doesn't try and take a holiday without you!
Awning Carpets
If you use an awning with your caravan, it's not a bad idea to also get a carpet to use on the floor underneath. It means that you're less likely to track dirt into the caravan itself, and gives you a place to leave your muddy boots! When you're done, it's much easier to clean the removable awning carpet than it is to clean the one in your caravan!
So there you have it, a few simple tips to help keep your caravan a bit fresher in between trips. We've got a great selection of things you might need to keep your home away from home happy, so take a look!
View all Caravanning