Technology Help & Advice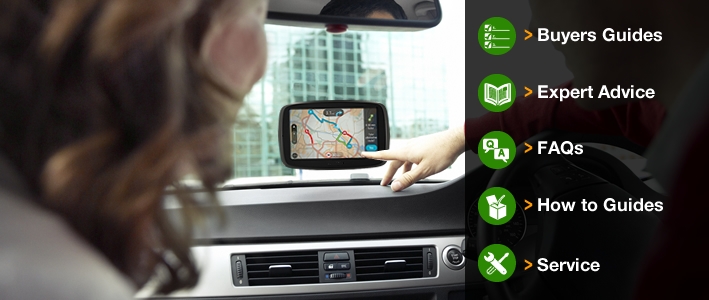 If you love having the latest technology then you've come to the right place.
We've got plenty of Buyers Guides to help you choose anything from the slickest audio system, to the best action cameras. Browse our Expert Advice for some top tips on in-car gadgets and fitness tech, or - if you prefer the DIY approach - see our How to Guides for some more hands-on advice
Take a look at our Technology Help & Advice hub for the lowdown on the latest tech.
We are happy to offer you an exchange or refund within 28 days of purchase, provided that it is returned to us in its original and unused condition. For more information, take a look at our Delivery & Returns page.

All Sat Navs will require free software updates, you will need to plug them into a computer and follow the on-screen instructions to do so.

Pop into your local store and we'll be happy to explain the process, but unfortunately we do not have the facilities to update Sat Navs ourselves.

Our best advice here would be to just keep checking the website, as we cannot be sure of expected stock dates or guarantee that a product will become available again.

All items come with a 12 month warranty as standard, however some of our products come with an extended warranty period. For all after sales and warranty queries, please contact your local store.