Apollo Roxie Girls Bike - 16"
Apollo Roxie Girls Bike
The
Apollo Roxie 16" Girls Bike
is a cute pink bike that will steal the hearts of young girls. With a strong steel frame and eye catching graphics, it's a must for all the little Roxies out there!
Strong steel frame for durability
Alloy rims reinforce the bikes strength and match the pink theme
Eye-catching graphics on the frame and chainring
Apollo Roxie Girls Bike Extra Info
Free Local Store build
Free 6-week first service
Pre-Delivery Inspection + 22 point safety check
OR get it delivered boxed for self-assembly
Size Guide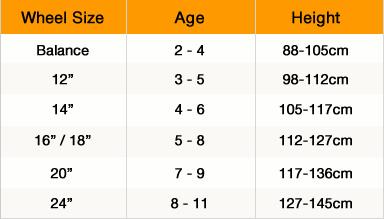 If you'd like some more information on getting the best size bike for your little one, check out our
Kids Bikes Buyers' Guide
.
Higher price has been charged in 50 of 464 stores from 02/09/14 to 29/09/14 excluding Halfords.com
How can I get it?
Free in-store build & inspection*
Free 6 week first service* (*excludes Trax bikes)