Trunki Trixie Ride on Suitcase
The Trunki Trixie Ride on Suitcase is designed especially for children, and allows them to pull along there own luggage through the airport. However, when the child gets tired they can sit down and have a rest on the top of their Trunki, and the adjustable strap allows parents to pull their little ones along.
Not only does the Trunki have ample internal storage space, it also comes with a special passport that children can have stamped and secret compartments, all designed to keep the kids amused, and to make travelling as fun and as stress free as possible.
Designed with safety in mind, the Trunki features a soft rubber rim to prevent trapped fingers, and also stabilisers to stop children from falling off whilst they ride around the airports.

Keep your little ones entertained with the Trunki Travel Games Pack - click here to download now!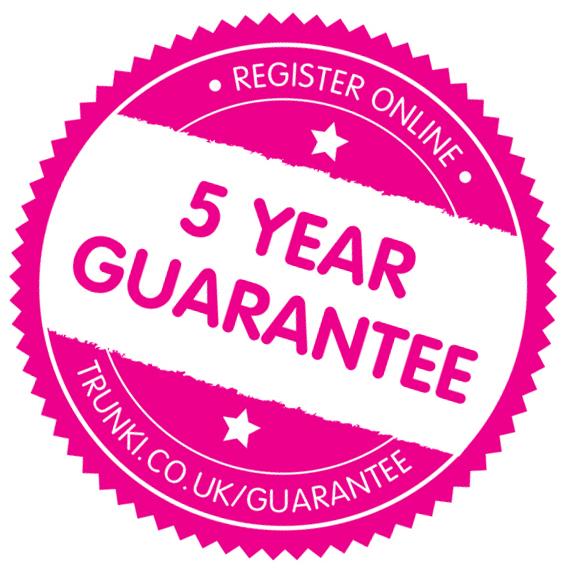 Trunki Trixie Ride on Suitcase Extra Info
World's first ride on kids suitcase
Teaches your child to take ownership of their belongings
2 secret compartments to hide sweets
Lightweight and durable
Dimensions: 46cm x 20.5cm x 32 cm (H x W x D)
Suitable for age 3+, maximum of 50kgs
Rubber trim around the inside of the case
Grab handle
Hand luggage size
18 litre capacity
Key and ID tag integral in brightly coloured strap
* Intervening prices may have been charged