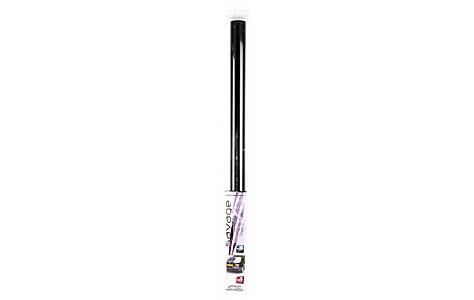 Description

Trillogy Savage Window Tint film product description

The Trillogy Savage Window Tint film reduces heat and glare from the sun and blocks out 98% of UV rays. The film can be easily fitted and will also act as a stylish security tint.

features and benefits of the window tint film

Increases security, restricting the view inside your car
Reduces heat and glare from the sun, for a more comfortable environment
Full instructions provided, for a convenient fit
Duel purpose, can be used in at home or in your car
Dimensions: 76cm x 152cm

Additional Information

Self application - No fitting service available

The Law - "Under regulations first issued 20 years ago and clarified three years ago, the windscreen must allow in at least 75 per cent of light while at least 70 per cent must pass through the driver's side windows"

The Highway Code - "You MUST NOT use a vehicle with excessively dark tinting applied to the windsceen, or to the glass in any front window to either side of the driver. Window tinting applied during manufacture complies with the Visual Light Transmittance (VLT) standards. There are no VLT limits for rear windscreen or rear passenger windows"
Specifications

| | |
| --- | --- |
| Type: | Tints & Strips |
| Vehicle Type: | Universal |
Trillogy Savage Window Tint Film - Limo Black (76x152cm)
Cat code: 198077
Customers who bought this also purchased...
Reviews

Trillogy Savage Window Tint Film - Limo Black (76x152cm)

7

7

Bad Product

Bought this window tint for my clio, tried multiple attempts to get this right but it is almost impossible to get this perfect. Go and get your windows done professionally it looks much better and wont cost too much more because you have to buy more than one pack of window tint if you do it yourself.

23 August 2011

quality

this is a great product aslong as you follow the instructions carefully and you won't go wrong.

20 February 2011

trade secrets for tinting

first clean glass with soapy water THEN use a blade such as stanley or larger & scrape entire area of glass LIGHTLY while still wet to remove any grit or grains from the surface. this should enable the film to be applied totally smooth & give a perfect sheen finish. when applying the film to the glass use plenty of soapy water on both glass & film. this will allow you to move & align the film easily at first. next step is to use a squeege blade to remove all water from between the glass & the film. start in the middle working out until the film is completely flat & smooth. trim around the edge using a SHARP blade. finally one last secret tip use clear nail varnish on any edges of the film that keep lifting or catching on anything, this will seal the edge of the film to the glass & will not be noticable if done carfully or by a female. who will be an expert at using such products. lol

07 June 2010

Good quality

Good quality film, had bought film from elsewhere, and although slightly cheaper, it was creased. Applying tint's far from as easy as stated, actually took me a fair few of the kits to get a finish that I was happy with, but regardless of keeping things as clean as I could, and taking the window out of the car, I still ended up with a few imperfections. One bit of advice I'd offer though if removing the window from the car, is to let the film cure for a little while before reassembling, and angle trim the film with a sharp craft knife so that the rear quarter window seal doesn't interfere with the window, should you have this type. The fitting kit's a must, as well as a bigger water "squeegy" that has a rubber end opposed to plastic. As other people have stated before, be prepared to buy at least one kit as a learning curve, and I personally found taking the window out that you intend to tint to be a lot easier, and a good reason to grease your window runner rail. When doing the tailgate window, if it's concaved you might be better off getting it tinted professionally, I tried multiple times with my MK 2 Almera. To summarise, definately worth getting the hang of, a kit or two will see you with good results on the side windows, and it looks really impressive.

01 April 2010

fantastic

excellent quality

29 August 2009

tint film

You got to be very patient to work it out. It's far from easy fit as advertised. Buy two, you will need it trust me.

15 July 2009

With patience it works

I used the film to darken the rear window in a van. Before use I read how to apply on the internet. I used the hot air method to get a good finish. You will need some specialist tools for good results.

26 January 2009

Other Buying Options

You can buy this product from one of our carefully selected Approved Partners. The full list of options available are below. Simply add your chosen option to your basket and proceed to checkout when you're ready.

You can purchase products supplied by Halfords and selected other suppliers on halfords.com.

Checkout is always via halfords.com and all payment will be taken via halfords.com. In checkout the products will be split into separate deliveries for each supplier.

Showing 1 -

X

of our buying options

| Price | Seller Info | Purchase |
| --- | --- | --- |