Back to results
Electric Bikes Buyers Guide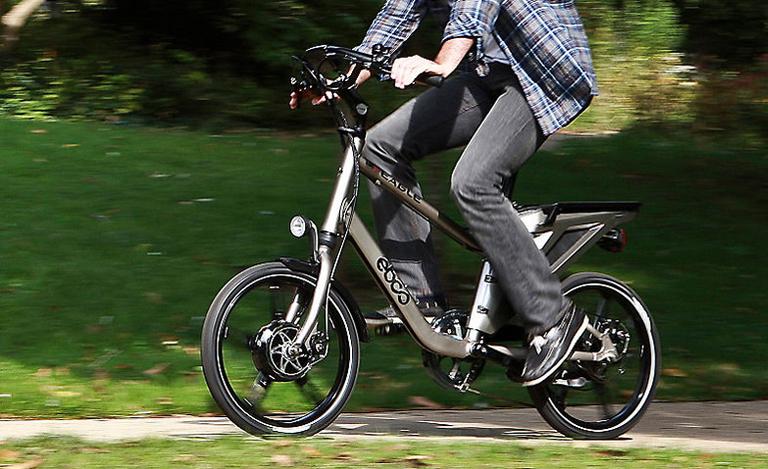 An electric bike can make your ride a doddle - read on for more info on this fun way to cycle.
Electric Bike Buyers Guide
Electric bikes are great fun and make cycling a doddle, so if you want to enjoy a different way of travelling, we've got loads of different models for you to choose from.
How do electric bikes work?
Electric bikes have a motor that's powered by a battery. You still need to pedal these bikes, but the motor can kick in and do as much or as little as you need it to. Sometimes it's nice having that option for times when you're feeling the pace or don't like the look of the road ahead!
You'll need to charge up your battery from time to time, but we have a range of EBCO electric bikes at Halfords that should take you between 30 and 40 miles on one charge.
The benefits of electric bikes
Do you dread that massive hill on your way to work? Then let the motor put in the effort.
An electric bike can accelerate to a good speed from a stationary position quicker than other bikes, which makes cycling in busy towns much safer.
They're a cheap and eco-friendly way to get around.
The law on electric bikes
There are few regulations with electric bikes that you probably should know.
The motors will only kick in when you're cycling below 15mph. You can still pedal faster than that, but you'll have to put in the legwork for those top speeds.
An electric bike shouldn't weigh more than 40kg. Get yours at Halfords and that won't be a problem - most of ours weigh around 20kg.
The maximum power output of the motor can't be more than 200 watts.
You've got to be at least 14 if you want to ride one on a public road.
Electric bikes at Halfords
We can build any bike you like and give you a free safety check. Plus, you can bring your new bike to your local Halfords for a free service after 6 weeks so that one of our technicians can make sure it's still in top condition.
We also sell accessories, so when you've decided on what you need, pop it into your basket. Then click and collect to either pick it all up in store or have it delivered.
View all Electric Bikes