Back to results
Getting the Right Sized Bike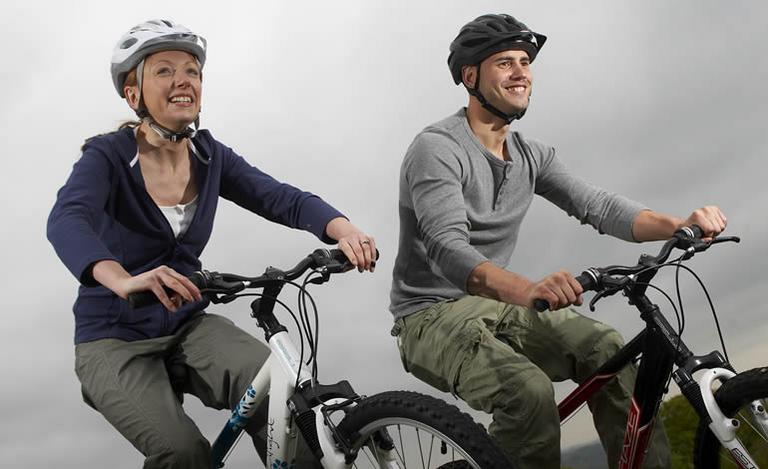 This guide is brimming with tips that'll help you get the right sized bike for you.
Getting the Right Sized Bike
Having a bike that's the right size for you is crucial - it'll make cycling safer and more comfortable. But not everyone knows what size bike is right for them and that's where we can help.
Choosing the right one
Bikes are measured according to their frames and we sell all sorts of different sized frames at Halfords.
Just follow these 4 simple steps to find the right one for you:
For Road Bikes: Measure your inside leg in centimetres
For Hybrid & Mountain Bikes: Measure your inside leg in inches.
Have a look through our how to videos or downloadable frame guides at the bottom of this article.
Look at what sized frame you'll need.
If you're in-between sizes, you'll need to work out your reach. To do this, measure your arm span and take away your height. If you're left with a positive number, try the larger frame first. If not, go with the smaller frame. Take a look at our advice article for more information.
Other top tips
Make sure your tip-toes are firmly on the ground when you're sat on the saddle.
Make sure you can easily reach and move the handlebars when you're sat on the saddle.
Stand over the saddle and, with both feet planted on the ground, make sure there's at least 3 inches of space between you and the top bar of the bike.
Remember that a lot of bike frames are made and measured differently and you can find discrepancies in frame sizes. Check the bike's product page for more details and don't forget that we're always here to help - just pop into your local Halfords store.
Bike Size Guide Videos
If you are considering a mountain bike, check out our video on how to find the right sized mountain bike.
If you are after a hybrid bike, look at our video covering sizing for all the different types of hybrid bikes sold at Halfords.
View all Bikes