Back to results
Test, Service and Replace Bike Brakes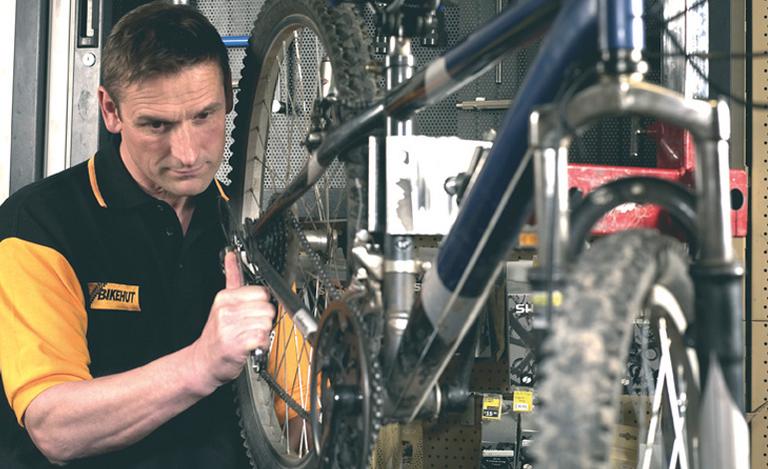 Get the best performance from your brakes with this simple how-to guide.
How to Test, Service and Replace Bike Brakes
No cyclist should neglect maintaining their bike's brakes - they are essential to safe cycling and can help avoid serious injury.
Testing your brakes
Regularly test your brakes. Grab your brake levers, but don't apply too much pressure. If the lever ends up too close to the handlebars, then you need to adjust your brakes straight away.
Check your brake pads
Your brake pads will have a wear line to show you when they need changing. Keep an eye on them and also make sure that they're wearing down evenly. If they're not, that also means it's time for them to be replaced.
Changing your brake pads
This is pretty easy to do if you need to. Operate the brake's quick release system at the top of the brake arms. Undo the nuts that are securing the brake pads and swap the pads for some new ones.
Grab yourself a spanner, make sure the pads are the right way up and level, then tighten them up. Pull gently on the brake lever and check that the whole pad hits the rim no more than a couple of millimetres below the top of the rim.
View our video on how to fit brake pads for a visual step by step guide.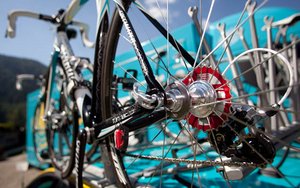 Adjusting your bike cables
If you think there's a problem with your brakes but your brake pads seem fine, you might need to increase the tension on your brake cables.
Most bike cables are attached using a very simple screw attachment on the brake lever, so just screw out the threaded tensioning bolt with your fingers until the brakes are ok, then tighten it back up again.
Check out our handy video for more help on how to replace brake cables.
Brakes at Halfords
Brakes are far too important to get wrong. If you're in any doubt about your brakes, pop to your local Halfords and speak to one of our team. We've got everything you need and we can fit new brakes or help with any repairs.
View all Brake Cables