Back to results
How to Clean a Bike Chain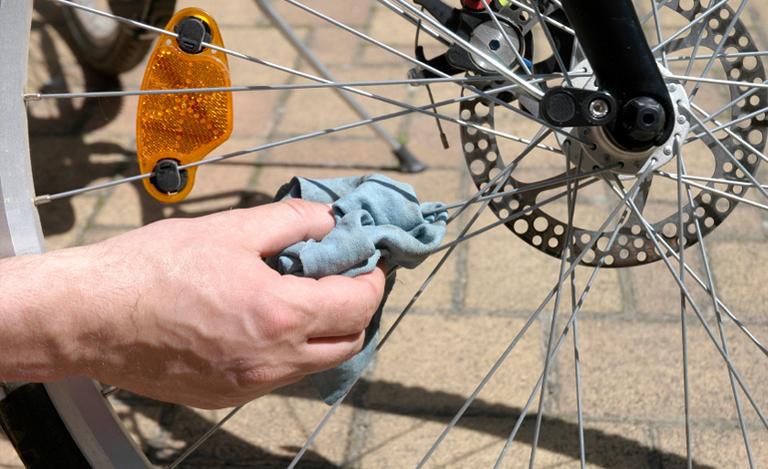 Keeping your bike chain clean helps it to perform better and last longer - read on to find out more.
How to Clean a Bike Chain
Cleaning your bike's chain regularly means it will perform better and last longer. Bike chain cleaning prevents the build-up of grease and dirt in your chain, meaning you can change gear more smoothly, and also helps prevent wear to bike parts, saving you money on repairs or replacements in the long run. Read on to find out how to clean your chain
What do I need?
A chain brush, small sponge and a bucket, or a Chain Cleaner Kit
Lube
A cloth for drying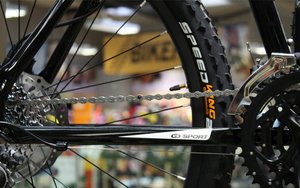 Make sure you always use specific bike cleaning products, as some non-cycling products can damage parts. Follow the simple steps below on how to clean bike chains simply and thoroughly.
Using a Bike Chain Cleaner Kit
For an easy and effective way to keep your chain gleaming, consider buying a bike chain cleaner kit. These kits are very effective at cleaning chains quickly and thoroughly, and are available to buy at Halfords.
Clip the kit onto bike.
Pass the chain through cleaning fluid and brushes.
Rinse the chain, dry with a cloth
Lubricate the chain by dripping lube into the links, while slowly turning pedals backwards.
How to Clean your Bike's Chain
If you don't have a chain cleaning kit, follow these steps:
Stand your bike upright or on a bike work stand.
Dip a chain brush in chain cleaner then use it to scrub the chain's components clean.
Rinse the chain using water squeezed from the sponge or by using a low-pressure hose.
Dry the chain with a cloth.
Lubricate the chain by dripping lube into the links, while slowly turning pedals backwards.
Bike Cleaning Products at Halfords
As well as chain cleaning products, Halfords has everything else you could need to keep your bicycle spotless. Use Click and Collect to reserve bike cleaning products c online for collection in-store, or get them delivered direct to your home.
View all Bike Cleaning