Back to results
Tents Buyers Guide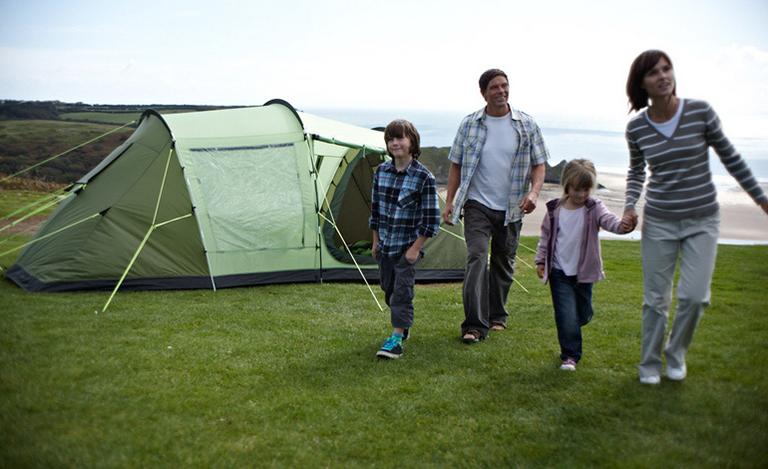 With so many tents to choose from, it can be hard to know which one to pick - read our buyer's guide for some handy tips.
Tents Buyer's Guide
With so many tents to choose from, it can be hard to know which one to pick. Camping is great for getting away on a budget with your family and friends, so buying a decent tent should provide you with happy holiday memories for years to come.
Choosing the Right Tent
Key things to consider
How many people will be sleeping in it? A 2 man tent may be the obvious choice for a couple, but it's a good idea to opt for a 4 man tent for some extra space.
Layout - Some tents provide a 'living room' with separate bedrooms, while others have a single room for sleeping and living.
Time need to pitch the tent - Larger tents can take quite a while to set up, whereas pop up tents only take a few minutes.
Types of Tent
Family Tents
Spacious and often have separate rooms. See our family tents buyer's guide for more info.
Festival Tents
Perfect for a weekend listening to your favourite bands. Check out our festival tents buyer's guide.
Pop Up Tents
Pop up in no time, so you can start having fun as soon as you arrive. Take a look at our pop-up tents buyer's guide.
Lightweight Tents
Small 2 man tent that are easy to carry. Handy for hiking, cycling and backpacking.
Compact Tents
3-4 Man Tents that offer a bit more room. Great for short breaks.
Large Tents
5-6 Man Tents that provide loads of space to sleep and store equipment.
Tent Protection from the Elements
Depending on how they are made, tents offer different levels of protection from the elements. Look out for these features:
Hydrostatic head (HH) - this measures how waterproof a tent is. The higher the number, the more protection it offers.
Insulation - this will affect how warm you are at night and protects against condensation that can build up on the inside walls. Double-skinned tents offer the highest insulation.
Bug nets - to keep out creepy crawlies!
Tent Extras for a Little Bit of Luxury
Lighting points, storage pockets and head space are tent features you might want to consider to make your camping trip more comfortable and enjoyable.
Another tip - If you're camping with a group, buying a gazebo or base tent can provide a great central point for you all to gather together, and will extend your living space.
Buy Tents Online from Halfords
Halfords has massive range oftents for saleto suit every camping occasion. If you're still unsure about which one is right for you, feel free to pop into your local Halfords and chat to a member of our in-store team.
Once you've made your mind up, tents can be reserved online to collect in-store or bought online for home delivery.
View all Tents and Camping Equipment