Back to results
Top 5 Sledges for Adults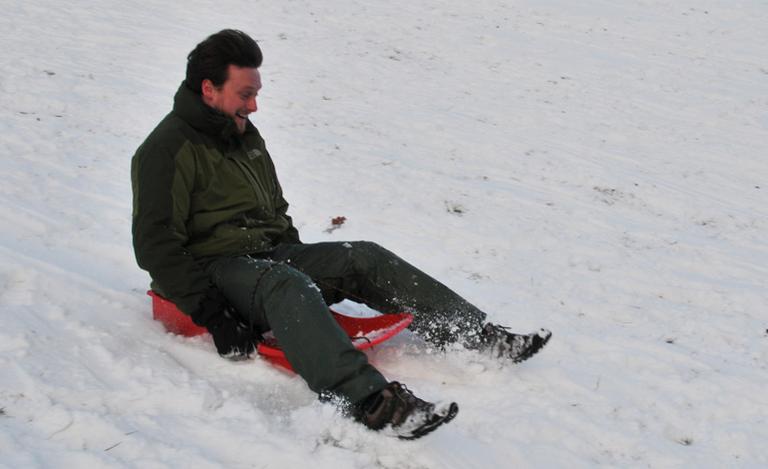 Even grown-ups can have fun in the snow with our top 5 sledges for adults guide.
Top 5 Sledges for Adults
On your days off, holiday or when you get snowed in, there's nothing better than taking that sledge out and enjoying a day of family fun. After all, when life gives you snow; you should make the best of it.
Halfords Sledge Wizards have been sliding down the hills to find the top 5 sledges for adults.
Here's what they have concluded.
Sledges for adults - top picks
Sno Giant
Brings giant amounts of fun to the party with a speedy design and easy control. The Giant is really pretty big and it fits an adult and a child.
Snow Speed Flash Inflatable Sledge
Does exactly what it says on the tin - go downhill at flash speed on a comfy inflatable sledge, can you really imagine something better than that? If you fancy a bit of adrenaline, than this sledge has your name on it.
Snow Carver Sledge
Is ready for some serious sledging action. Tuck yourself in there and be ready to get your heart beating as you wiz down the hill. This one is not for the faint-hearted. Are you up for the challenge?
Snow Wing
Takes sledging to the next level with a robust construction that won't fall to bits under the weight of an adult or teenager. Also it's brightly coloured design makes it easy to spot on the hill.
Classic Wooden Sledge
Goes to show that you can never beat a classic. The extended deck can easily fit two adults and it helps you look the part in the retro-cool crowd.
View all Sledges