Motoring Help & Advice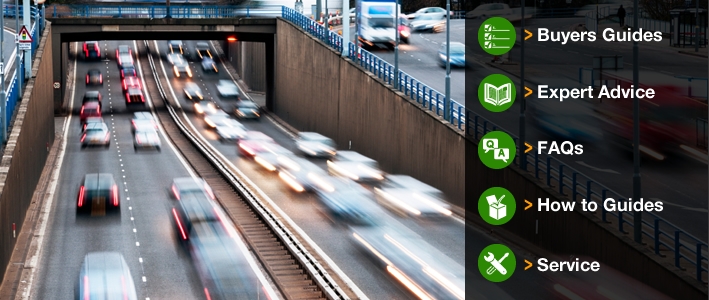 We're all pretty reliant on cars to make sure we can get out and about.
But when it all goes wrong, or we just want some motoring advice, we need to be sure we've got a reliable source to turn to. That's why there's no need to look any further than Halfords Advice Centre.
Browse our handy Buyer's Guides to help you make those all-important decisions when choosing products, or see our How to Guides if you fancy some DIY.
You can order one of these in-store when you provide the lock barrel number at a cost.

Yes we do. Stores are able to order in specialised items - please contact your local store to see if they are able to order this for you.

The supplier will need to see original documents that:
Prove your name and address
Show you're allowed to use the registration number

Identity documents

You can use the following to confirm your name and address:

Driving licence
Utility, Council Tax or rates bill from the last 6 months
Bank or building society statement from the last 6 months
National identity card

The following will confirm your name only:

Passport (doesn't have to be issued in the UK)
Bank or building society debit or credit card
Police warrant card
Armed forces identity card

Proving you can use the registration number

The DVLA stipulates that you must provide one of the following to show you're allowed to display the registration number:

Vehicle registration certificate (V5C or V5CNI)
New keeper supplement (V5C/2 or V5C/2NI)
Certificate of entitlement (V750 or V750NI) to the number
Retention document (V778) (not applicable in Northern Ireland)
A renewal reminder for a tax disc or SORN (V11 or V11NI)
Temporary registration certificate (V379 or V379NI)
A number plate authorisation certificate (V948) with an official stamp from the Driver and Vehicle Licensing Agency (DVLA), Driver and Vehicle Agency (DVA) or Vehicle and Operator Services Agency (VOSA)
A letter of authorisation from a fleet operator (including lease or hire company) quoting the document reference number from the registration certificate

For further information, please see the DVLA website:
https://www.gov.uk/displaying-number-plates/getting-number-plates-made-up

Our best advice here would be to just keep checking the website, as we cannot be sure of expected stock dates or guarantee that a product will become available again.

The labour time for number plates varies subject to staff and parts availability.