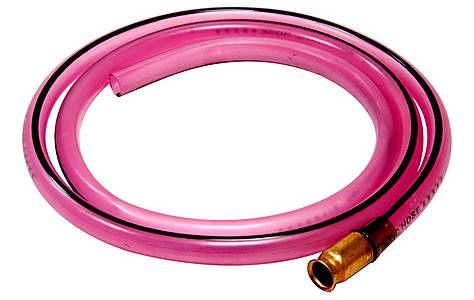 Description

Halfords has a varied selection of Laser products available. Laser Jiggle Siphon is for transferring liquids using jiggle action. The continuous movement sucks fluid up the tube. Tube is anti-static to allow for safe movement of volatile fluids.
Laser Jiggle Siphon
Cat code: 696773
Free Click & Collect
Delivery Available
Show Options
Standard Delivery

£2.99

FREE Standard Delivery on all orders over £30 ( Halfords products only ) - £2.99

Next Day Delivery

£4.99

Order by 6pm for delivery tomorrow (Monday to Friday)

Named Day Delivery

£4.99

Choose your delivery Monday to Friday

Saturday Delivery

£6.99

Order by 6pm Friday for delivery on Saturday
Customers who bought this also purchased...
Reviews

Laser Jiggle Siphon

10

10

keep trying and it works

I noticed many negative comments about this product but knew from other sources that these items work well. The one I bought last week I tested on water and it totally failed to work. BUT, I worked out that the ball in the metal nozzle was getting stuck down so stopping the jiggle, so no siphon. I filled the nozzle with WD40, then pressed the ball up against the spring quite hard, this resulted in the ball not getting jammed. This action probably weakened the spring a bit too. The net result is that the Jiggle works brilliantly, I transferred 30L of petrol into my boat in about 4 mins, no mess at all. So make sure your ball is free and practise your jiggle and all will be OK. ;-)

01 June 2012

JUST POOR

the hose is too short for petrol, the "jiggle" dosnt work, had to cut off the "jiggle" and had to make the hose 2 inches shorter than it was!

09 May 2012

Laser Jiggle Siphon

If you have got a got strong wrist movement for any reason, you may be able to get this working ok. I struggled with it, but it did eventually bear fruit, but the vinegar strokes were a killer. I would not recommend this item, buy yourself a proper siphon, this is too much like hard work, was even considering using the old fashioned way of siphoning at one point, but I really don't like the taste of diesel !!

17 February 2012

completely useless!!

Does NOT do what it says,followed the instructions and it was useless.Was in the bin whithin an hour of using it!! An absolute rip off! Not happy one bit!

25 January 2012

Excellent Buy

definitely worth the money paid, did the job in minutes

01 December 2010

Very Poor

I bought this syphon to empty a motorcycle petrol tank and it ended up in the bin it would not extract the fuel easily at all so i ended up cutting the copper ball valve end off and ended up sucking the fuel out. Very dissapointed

09 September 2010

jiggle siphon its the future

best product ever so there. if you dont belive me just ask me gran. cos she dont lie.

15 August 2010

Couldn't make it work

Tried to syphon fuel from a car but couldn't make it work. So assuming I was doing it wrong I tried syphoning some water from a bathroom basin where I could see what I was doing. Still no luck so I threw it away. At least it didn't cost much.

30 January 2010

Other Buying Options

You can buy this product from one of our carefully selected Approved Partners. The full list of options available are below. Simply add your chosen option to your basket and proceed to checkout when you're ready.

You can purchase products supplied by Halfords and selected other suppliers on halfords.com.

Checkout is always via halfords.com and all payment will be taken via halfords.com. In checkout the products will be split into separate deliveries for each supplier.

Showing 1 -

X

of our buying options

| Price | Seller Info | Purchase |
| --- | --- | --- |