Kids Zone Help & Advice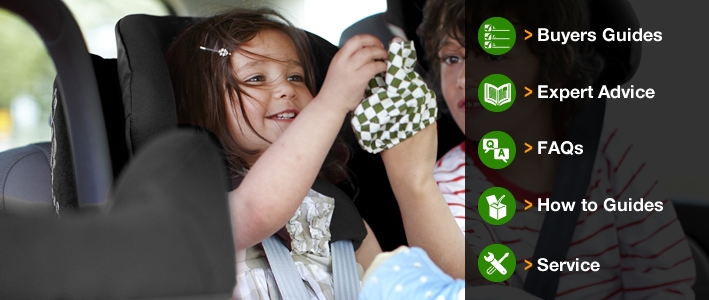 If you're looking for the safest car seat to get the kids around, or they're starting to cycle and going on adventures of their own, we're here to help.
We've got it all here in the Kids Zone Help & Advice hub. Get the lowdown on different products with our Buyer's Guides , or check out our Expert Advice for top tips and guidance. Kids don't come with instruction manuals, but we've got some How to Guides to help with the kit, at least!
Our best advice here would be to just keep checking the website, as we cannot be sure of expected stock dates or guarantee that a product will become available again.

All items come with a 12 month warranty as standard, however some of our products come with an extended warranty period. For all after sales and warranty queries, please contact your local store.

The average child travels 5,000 miles per year in a car.




Child car seats, booster seats and booster cushions offer vital protection for a safer journey. For children under 135cm in height, using an adult seatbelt alone will put your child at higher risk of injury, in particular to the chest, lungs, abdomen and spine, in comparison to a purpose built child car seat or booster.
To see if your child needs a car seat, see our article on car seat laws.

It's not just the age of your child that you have to consider when choosing a child car seat. You will also have to consider their weight and height, and which seat provides the most secure fit in your car. You should also think about whether your baby or child will be taking long or short journeys and if you will need to transfer your child car seat from one car to another.




Halfords has over 2,800 trained child car seat specialists in stores nationwide to help you choose the right seat for your child and your car. You can also take a look at our online guide to child seats for more information.

Only children aged 12 or over or who are over 135cm (4'5") in height can stop using a booster seat. However they must of course then use adult seatbelts or restraints when travelling in a vehicle.