Back to results
Camping Equipment Buyer's Guide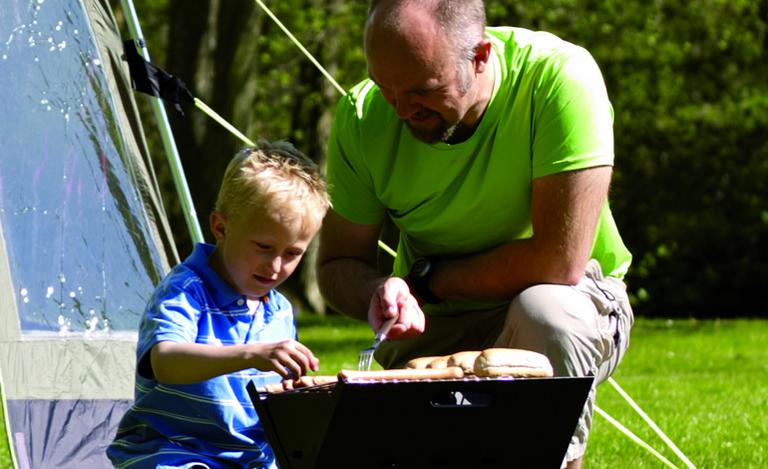 If you're off camping, you'll need some camping equipment to help you along the way - read our buyer's guide to find out more.
Camping Equipment Buyer's Guide
If you're off on a camping trip soon, you'll need to grab some camping equipment. Take a look at our buyer's guide so you know exactly what to take.
Essential camping equipment for your first trip
If you're going camping for the first time, it's a good idea to get the basics sorted before you head off. You'll need:
Sleeping equipment such as sleeping bags, pillows, airbeds, or camping mats
Camping lights - take a lantern for the tent and a torch for trips to the loo
Tools to help you put up your tent, such as a mallet and peg extractor
Warm clothing and waterproofs; wellies and a rain mac or poncho wouldn't go amiss!
A rucksack to pack everything in
Don't forget any personal items; toiletries (wet wipes and hand sanitiser will come in useful), money, your phone, and any other essentials you can't be without!
Kit your tent out with furniture
If you want a little bit of comfort, you can take along some camping furniture. Folding stools, tables and moonchairs are ideal for relaxing, eating, reading and simply taking in the view whilst you're away. Plus, you could also bring along a gazebo for some extra outdoor shelter.
Before you go crazy buying all this extra stuff, make sure you've got enough room in the car before you leave, and think about how much space you'll have in the tent for storage.
Camping cooking equipment
Nothing really beats cooking and eating in the great outdoors. If you think you're a dab hand at camping cuisine, make sure you take the right camping cooking equipment, such as:
Camping stove and gas
Pots, pans, and cutlery
Plastic tableware and cups
Coolbox for storing chilled food and cold beers
Kettle for that morning cuppa
Washing up liquid and a sponge for afterwards!
It's also a good idea to pick up a water carrier to save you trips to the tap and back..
Get your camping equipment from Halfords
Halfords sells camping equipment throughout the UK, with most of the items above available to reserve online and collect at your local store. Or if you prefer, you can buy your kit online for home delivery.
Make sure you check out our useful camping accessories too, including insect repellent, ponchos, wellies, solar showers, dry wash gel, first aid kits and much more.
View all Camping