Domestic Battery Recycling
Batteries should not be disposed of in general household waste, but separately collected to ensure the correct treatment and recycling of the substances they contain. Battery recycling ensures the recovery of these materials and prevents any potentially harmful effects on both the environment and human health.
Everyone can contribute to this initiative by actively participating in the collection and recycling of used batteries.
Halfords is a member of the Valpak UK Batteries Compliance Scheme and make a financial contribution to cover the costs of recycling these domestic batteries.
Halfords is registered as a producer of batteries in the UK. Our producer registration number is BPRN00698.
How Halfords can help you with recycling batteries
Domestic battery collection and recycling bins are provided in all of our stores. This is in addition to our well established collection and recycling of lead acid car batteries.
Batteries are identified with a crossed out wheeled bin symbol. Underneath this symbol there will be a chemical symbol, if the battery contains more than 0.0005% mercury (Hg) or more than 0.002% cadmium (Cd) or 0.004% lead (Pb).
Individual button cells are not marked. However a 1cm x 1cm crossed out wheeled bin and the appropriate chemical symbol can be found on the back of the packaging.
Any customer may deposit waste domestic or car batteries for recycling at any Halfords store. This service is entirely free of charge to you and may be used whether or not any purchase is made.
Did you know?
600 million household batteries are thrown away each year equating to 22,000 tons.
Currently only 3% of the UK batteries are recycled with the rest ending up as general waste.
Batteries contain hazardous chemicals including acids and heavy metals such as lead and mercury.
When sent to landfill, they can break down and leak causing harm to the environment and wildlife.
Types of batteries
Lithium-ion (li-ion) batteries: mobile phones, laptops, hand held electronics
Alkaline and carbon zinc batteries: cameras, toys, watches, hand held electronics
Lead acid gel batteries: wheelchairs, portable tools, ride on electric toys
Lithium (primary) batteries: pacemakers, remote car locks, cameras
Benefits of recycling
Helps to reduce the amount of waste sent to landfill each year.
Helps to reduce the demand for raw metals required each year and preserve resources.
Helps to increase the UK's overall collection of household batteries.
Helps to reduce the possible risks to the environment and wildlife.
Find out more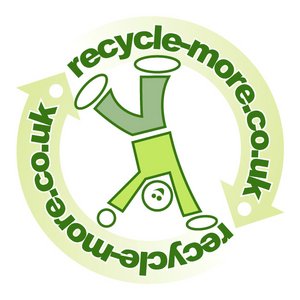 Contact you local authority
Visit your local household waste & recycling centre
Contact Valpak