Back to results
Bike Bags & Luggage Buyers Guide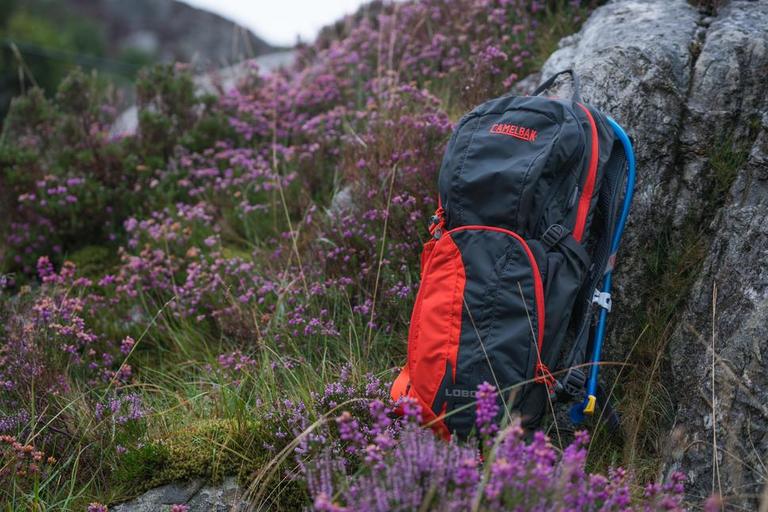 Bike Bags & Luggage Buyer's Guide
No matter if you're a commuter, a fitness fan or a leisure rider, you'll always want to carry some stuff on your bike with you. Take a read of our guide to discover which bag's best for you and your ride.
Find the right bag for your bike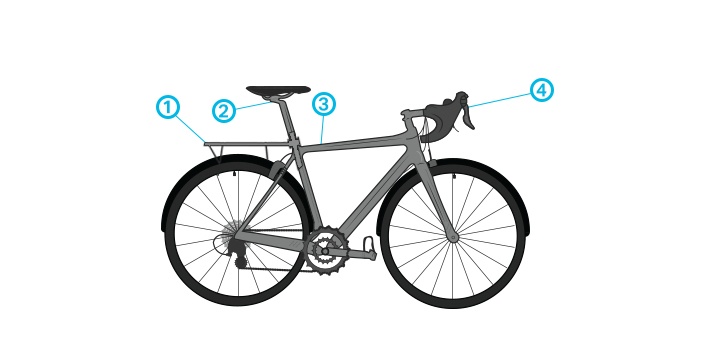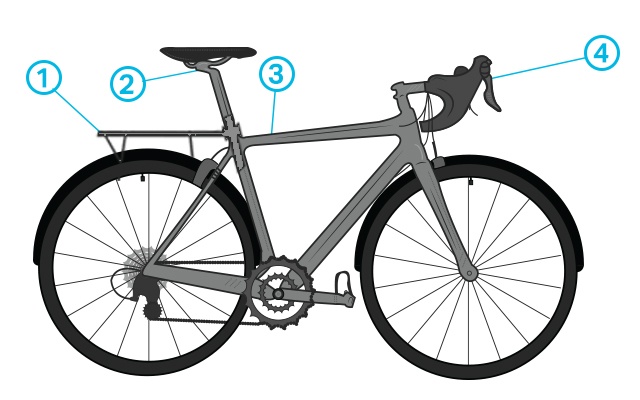 Basket
Stylish and chic, baskets are suited for light loads and finishing your bike's look.
View Range
Backpack
Large and versatile, a backpack can be spacious and won't affect your bike's handling.
View Range
Hydration Pack
Lightweight and practical, a hydration pack is specifically designed to carry bladders full of water to keep you hydrated as you ride.
View Range
Saddle bags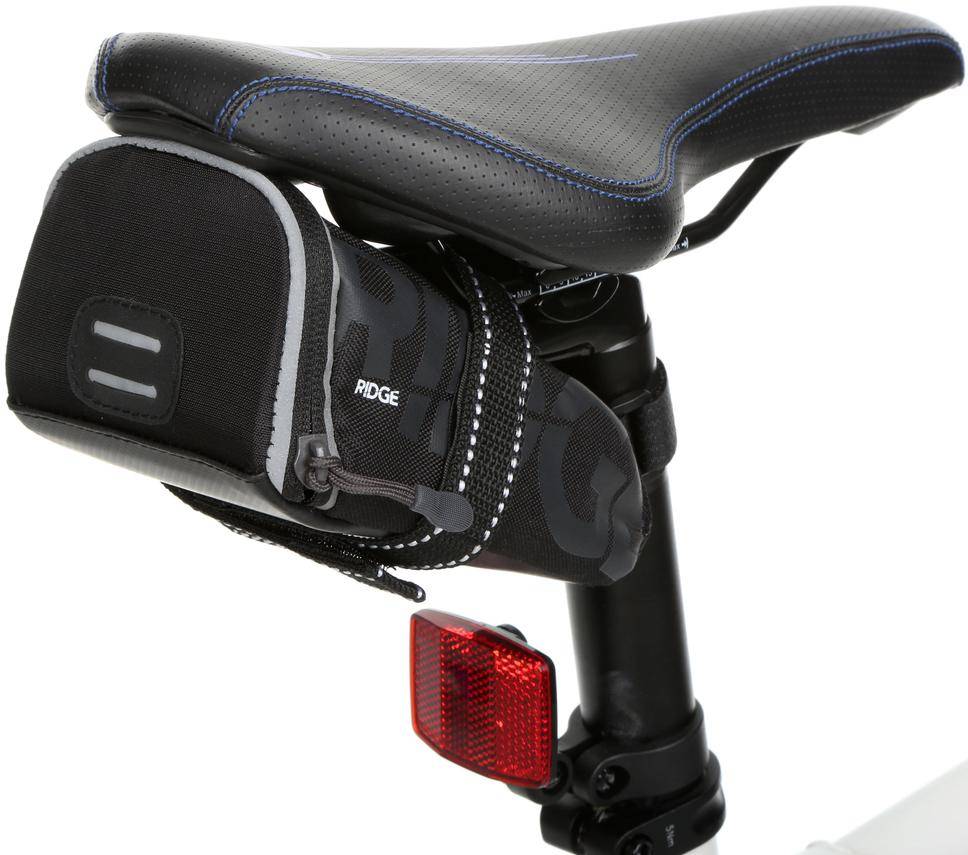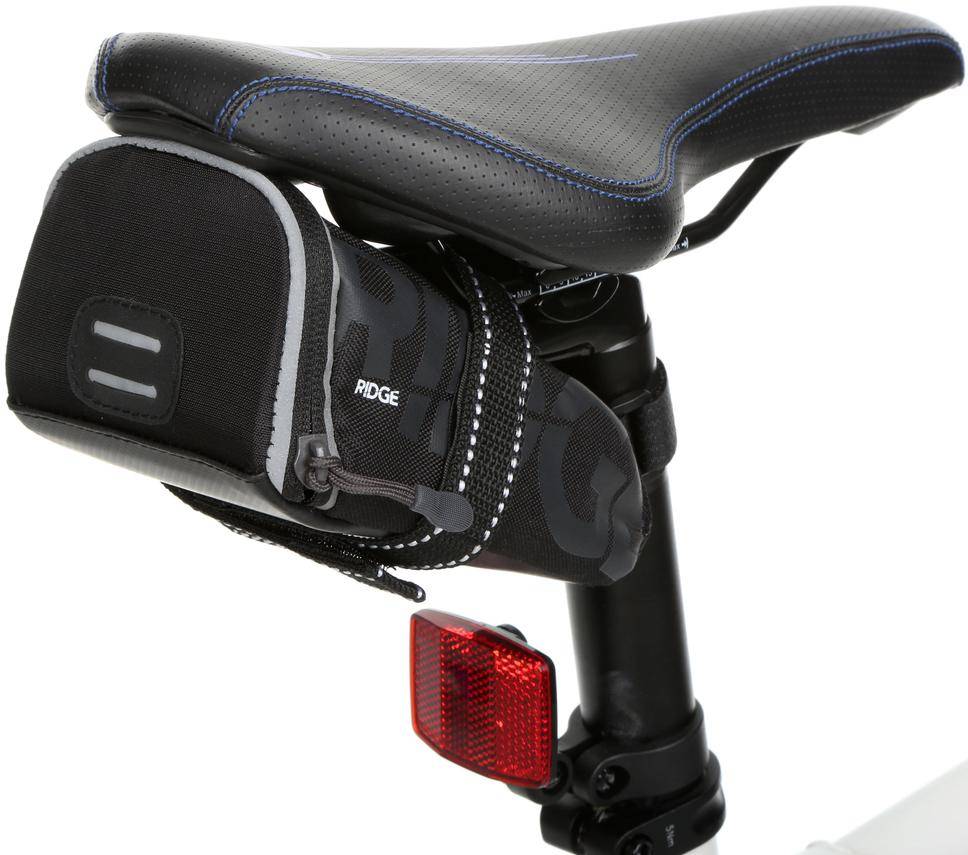 Sometimes referred to as a 'wedge bag', saddle bags come in various shapes and sizes but most are small and used for carrying basic essentials, such as puncture repair kits, inner tubes and multi-tools.
As their name suggests, saddle bags sit tucked away underneath your saddle, taking up hardly any room. They also won't affect the aerodynamics of your bike. They protect your contents from the rain but not necessarily from rear wheel spray, so look out for those with a waterproof coating or waterproof covers.
Most saddle bags attach to the saddle rails with extra security provided by some sort of strap around the seatpost. More expensive models will have a more secure fit whilst those on the more economic end of the scale may move around a little.
One thing to note is that due to their small size, once you've put your essentials in there's often not room for much else. If you do have some extra room, they're also a good place to stash your mobile phone and keys. Alternatively, you can pair a saddle bag with a handlebar or frame bag, or a jersey with pockets.
Ideal for:
those who only want to take the essentials out with them
those who don't want to compromise their bike's aerodynamics.
Panniers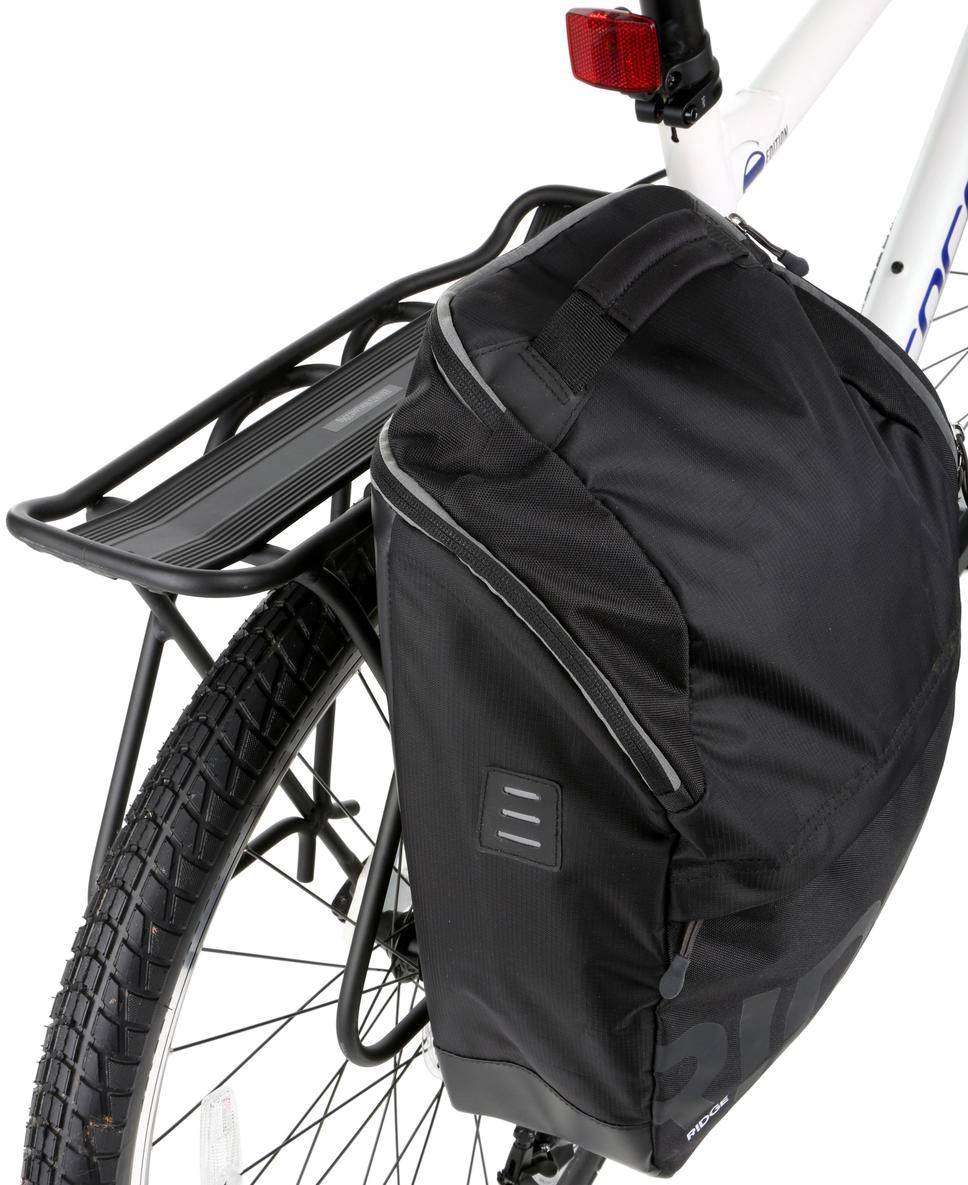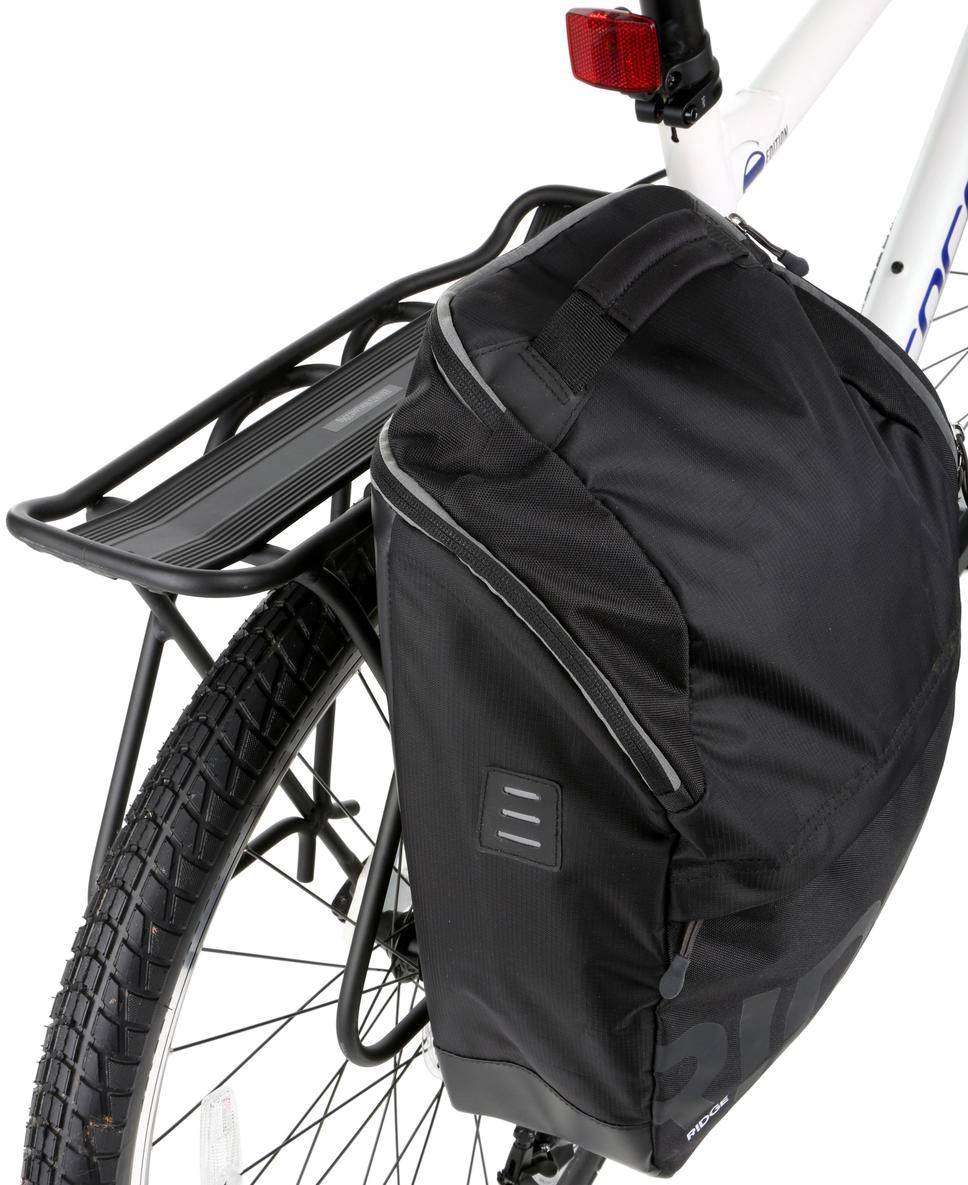 Pannier bags are the ideal bike bag for the general rider. They sit on either side of a pannier rack, usually at the rear of your bike (though you can get front pannier racks). Pannier bags are pretty roomy with plenty of space for your belongings, including a laptop. However, you do need to be careful not to load them full of heavy items as this can affect the handling of your bike, as well as put a strain on the pannier bag attachment.
For heavier loads there's an alternative option known as a rack pack. These sit on top of the pannier rack (instead of hanging over the sides), allowing you to pack it full of stuff without affecting your bike's balance.
As they're large and offer plenty of space, pannier bags are a great choice for those who have a lot to carry and they also avoid the sweaty backs that backpacks cause, making them ideal for commuters. However, they do require a pannier rack to attach to which you'll have to buy if your bike doesn't come with one.
Ideal for:
those who have a lot to carry
commuters.
Backpacks & messenger bags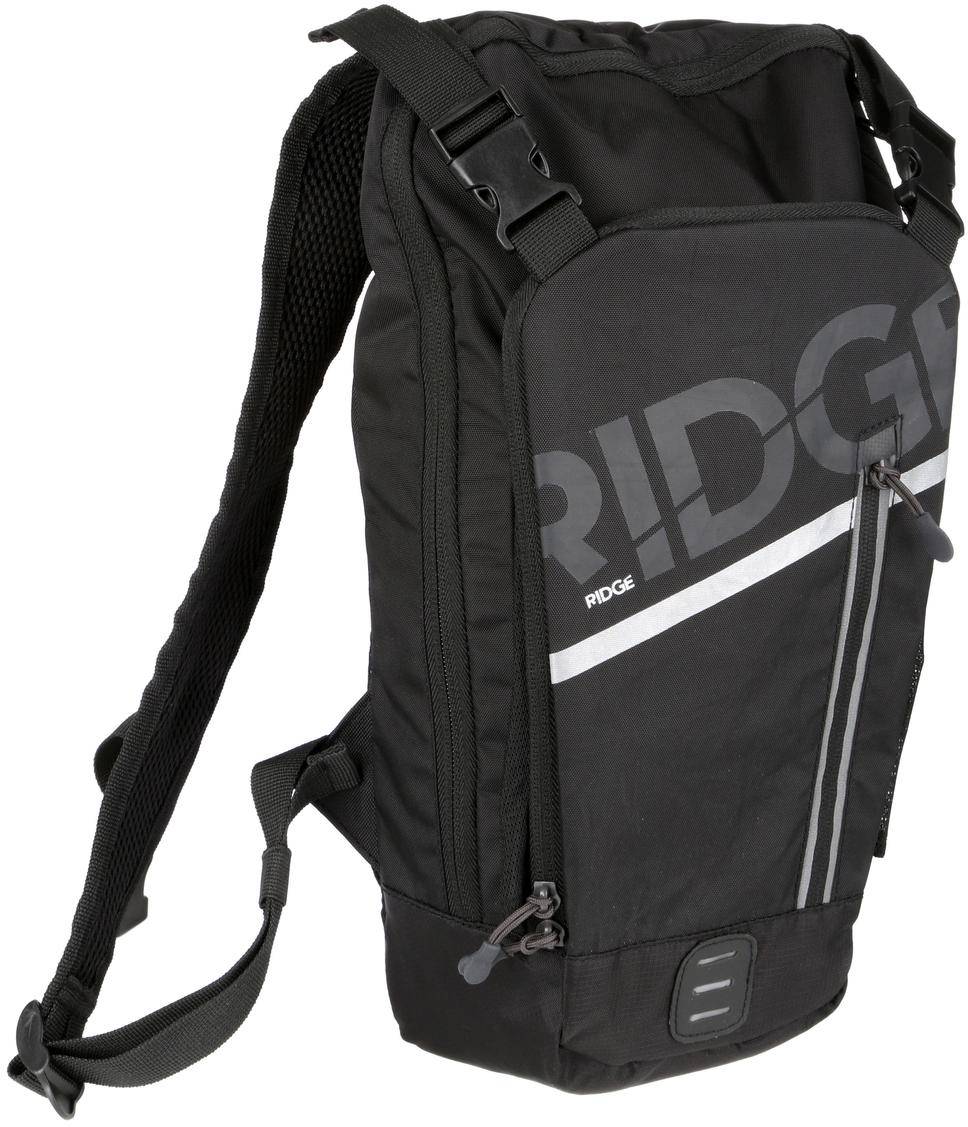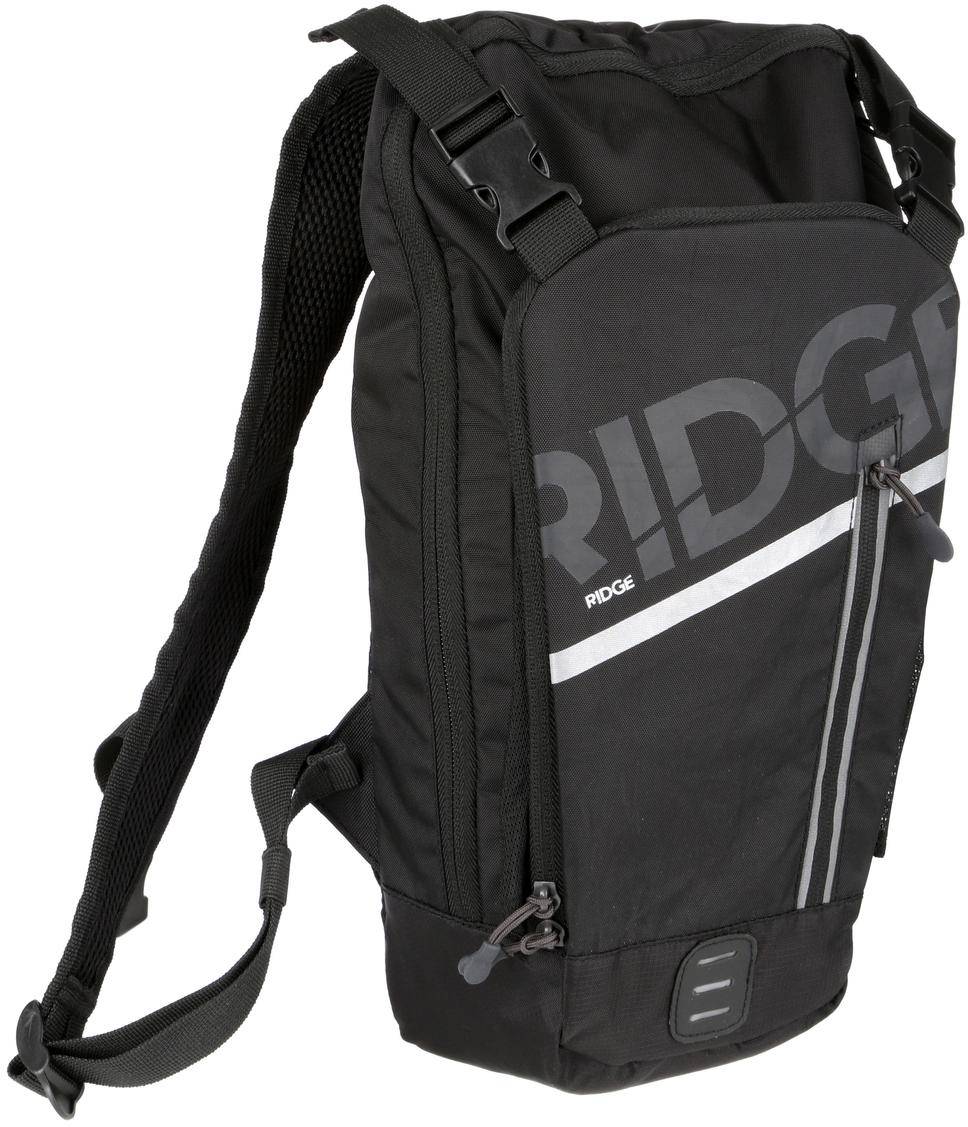 The classic backpack is perfect for nearly all situations, popular with both mountain bikers and commuters, as well as those who want to easily take their bag with them. Capacity varies between bags, but there should be enough room to store all your stuff and still have some space left over.
A cycling backpack tends to be a little narrower than a standard backpack, and they often come with straps to clip around your waist so it stays firmly in place.
If you're heading out on a long journey, some backpacks (such as the Ridge Backpack) give you the option of adding a drinking bladder, keeping you hydrated whilst on the move. Hydration packs are similar, though they feature limited space for belongings, focusing more on lightweight items and water bladder storage.
Messenger bags, whilst unable to carry water bladders, also have plenty of space for your belongings, including a laptop. Some come with clips so they can be used as pannier bags if you fancy it.
The advantages of backpacks and messenger bags is that they're able to carry a lot and you don't have to give up any space on your bike, and they also make for a speedy dismount if you're in a hurry. They also won't affect the handling of your bike unlike many bike-mounted bags. However, they can be uncomfortable if they're not packed correctly, and a sweaty back is a definite hazard!
Ideal for:
mountain bikers
commuters
anyone who wants to take their bag off their bike and with them.
Frame & handlebar bags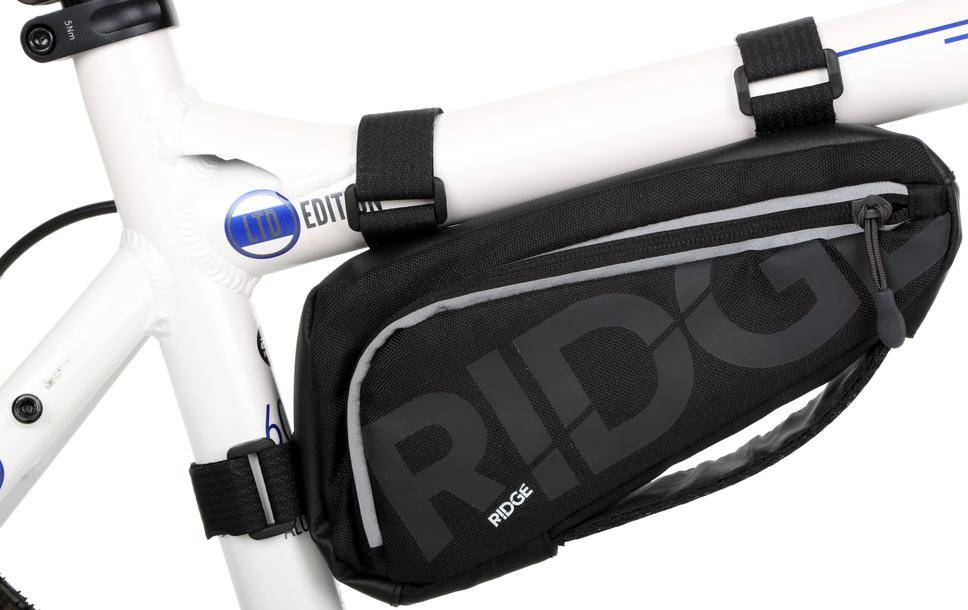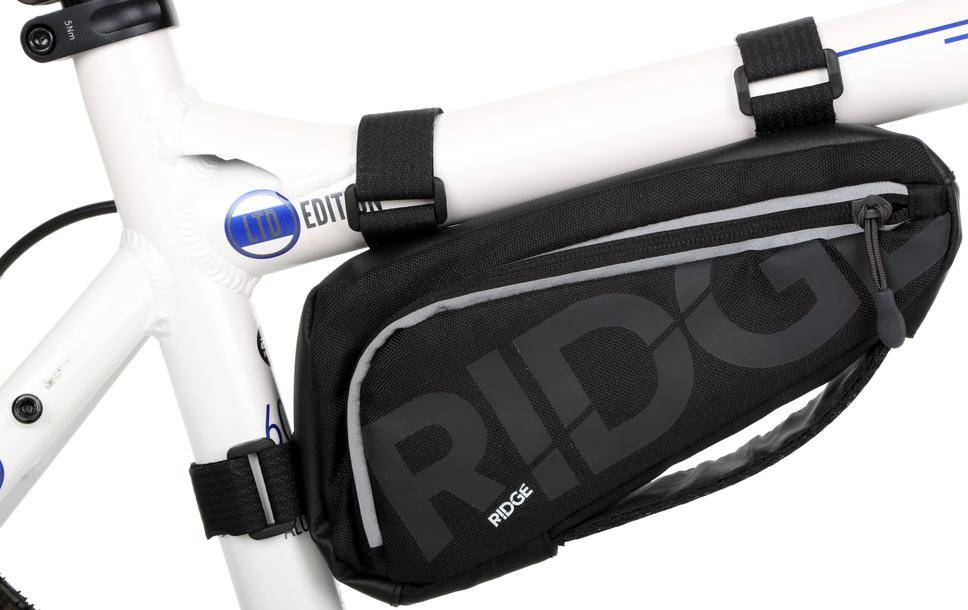 Similar to saddle bags, frame and handlebar bags are light, unobtrusive, and don't add much resistance to your ride. Hidden away on either your bike's frame or sat on the handlebars, they're usually easy to access and are a great option if you want to carry more than your saddle bag will allow.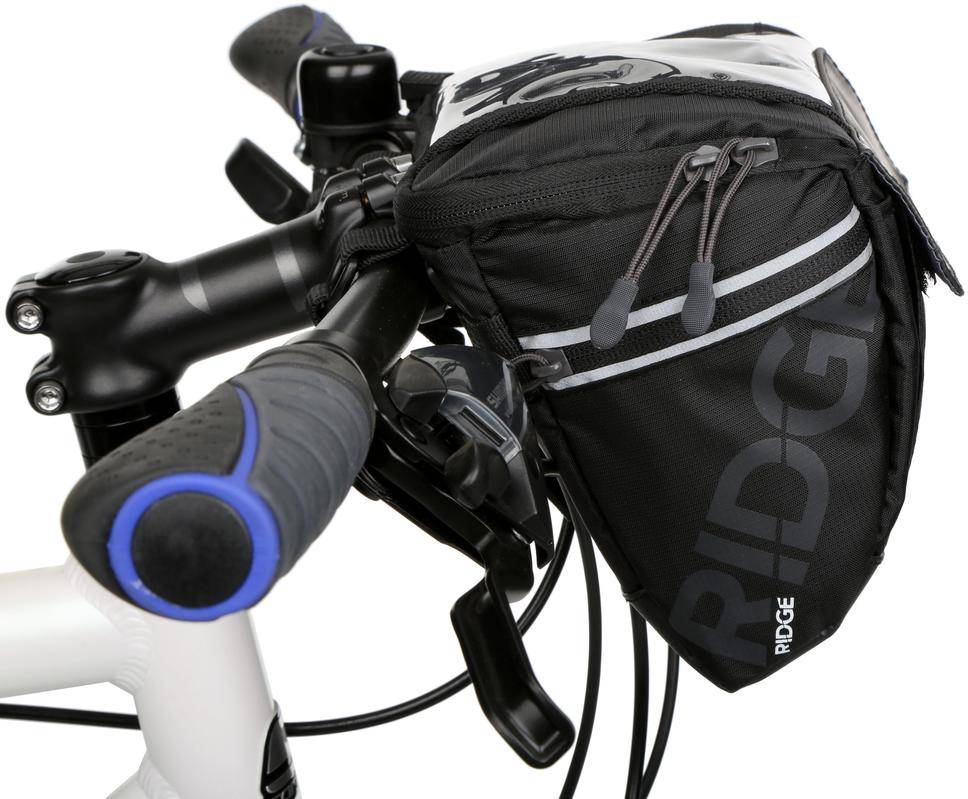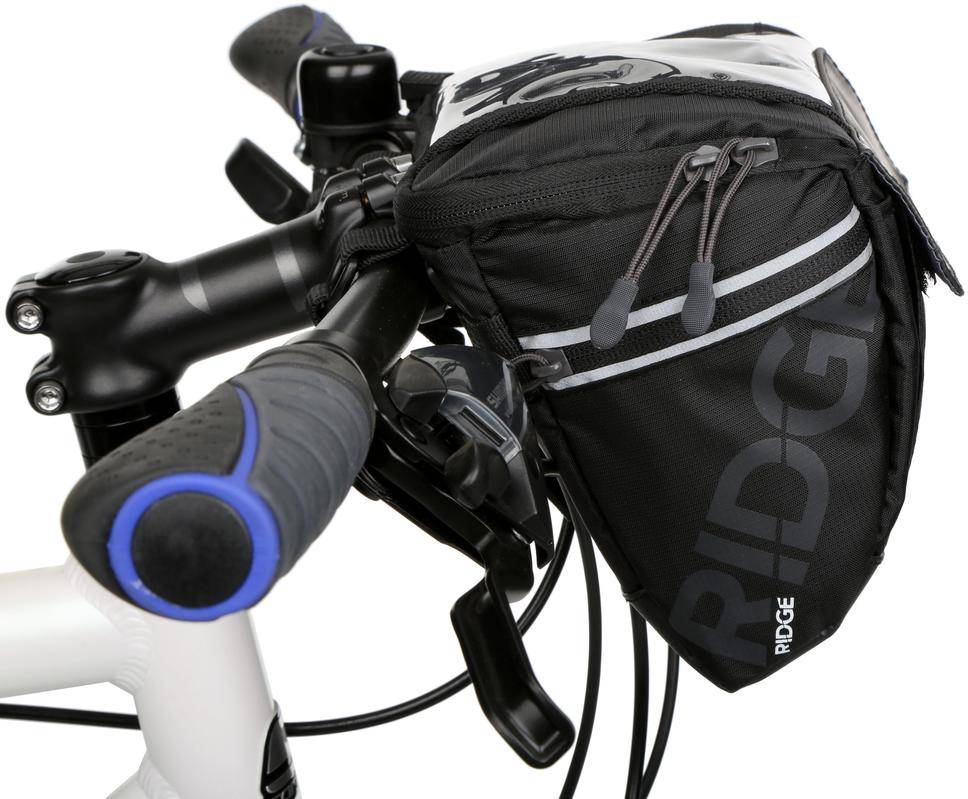 Handlebar bags are ideal if you need to grab things on the go, making them perfect for road riders who want quick and easy access to energy gels.
Ideal for:
adding extra room without taking up much space
those who need access to things on the move.
Baskets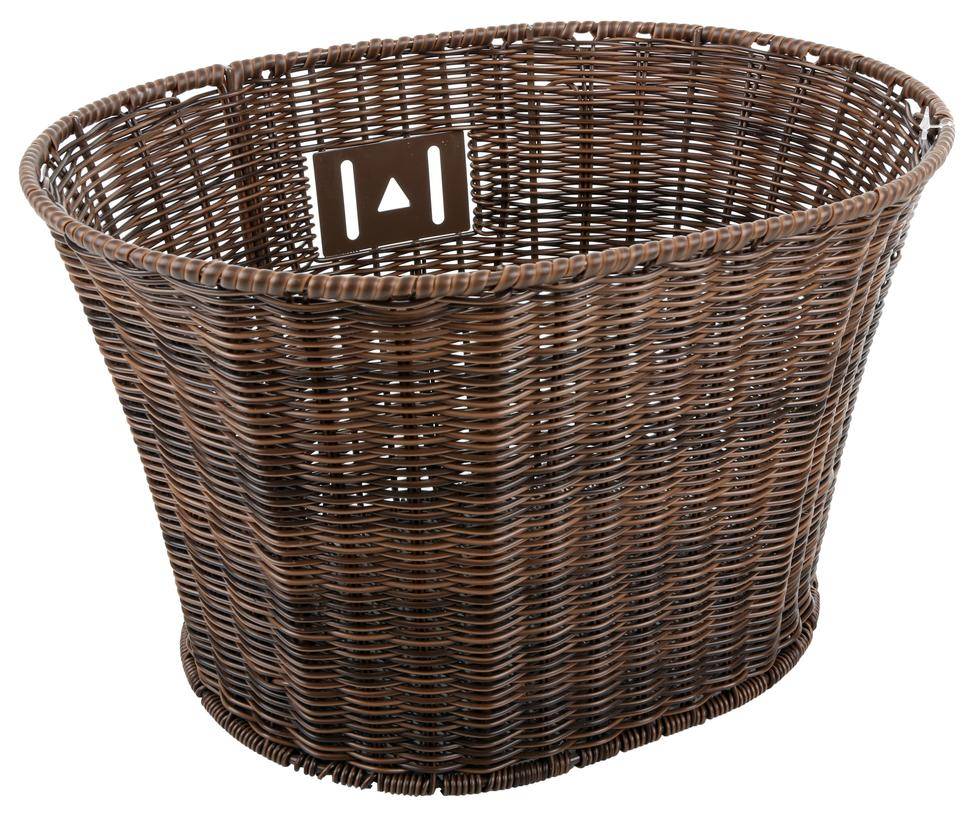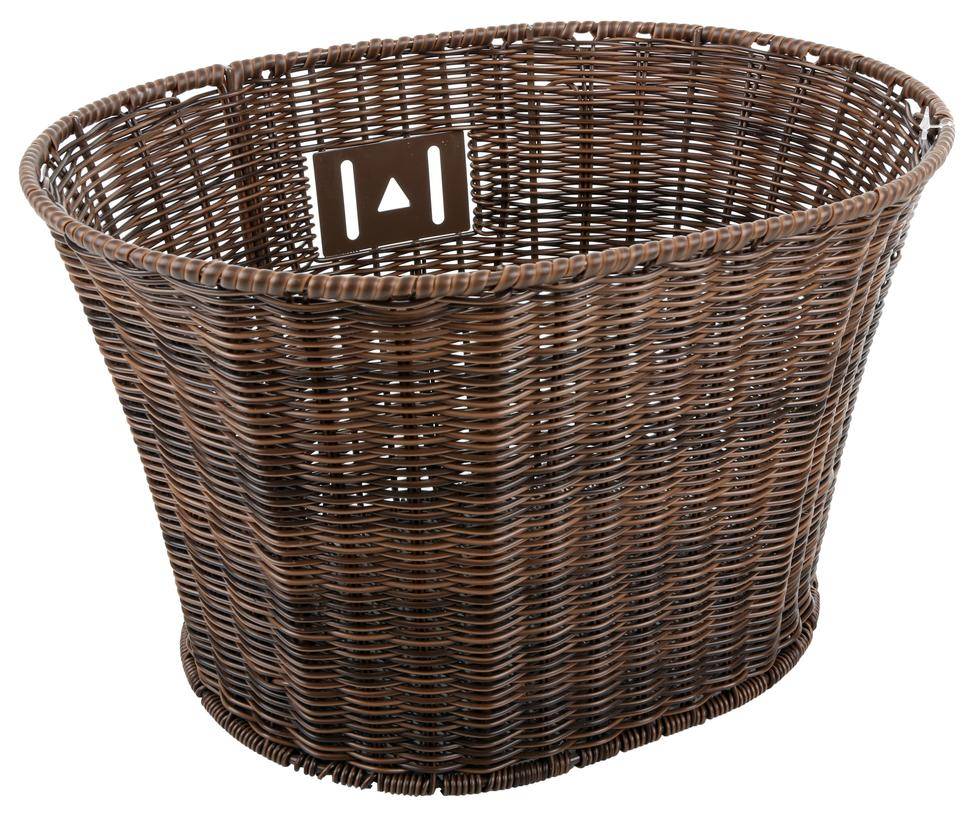 Needing little introduction, baskets are the chic and stylish way to carry your items and they look particularly at home on classic Dutch style bikes.
However, baskets aren't the sturdiest of luggage options, so they're better suited for short journeys and picking up a few groceries.
Ideal for:
completing your classic bike's look
lightweight items and a few groceries.
Shop all bike bags