Back to results
How your e-bike is helping to protect our planet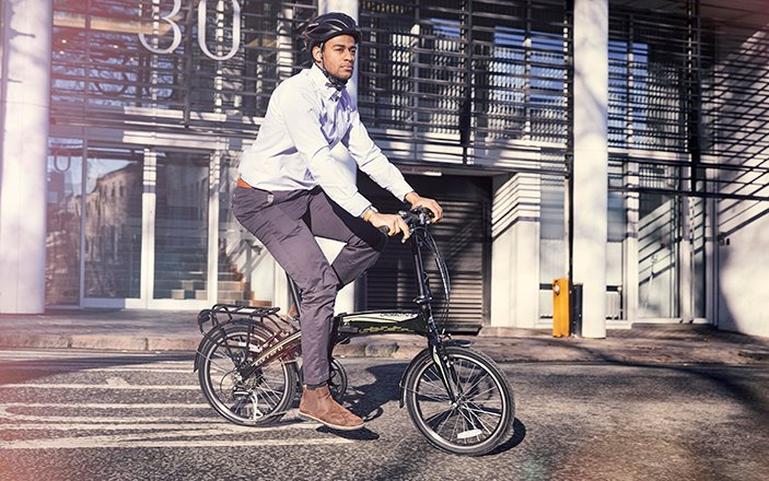 How your e-bike is helping to protect our planet.
How your e-bike is helping to protect our planet
E-bikes are becoming a more popular option for people who love cycling and want to get around with greater ease - after all, it's cheaper, more fun and very efficient. The battery-powered assistance makes them a very attractive option for commuters, particularly on long distances. They can arrive at work ready to go and not all hot and sweaty as you would on a regular bike. There's lots of benefits to investing in an e-bike and from saving pennies to protecting the planet, we've outlined some key information to help you understand if an e-bike is right for you.

Switching to electric is kinder to your wallet - the upfront cost is certainly an investment, but the savings can be quite remarkable in the long run. With no road tax or insurance to pay, you really only have to worry about charging it up.
Environment
However, it's not just about the extra pennies, e-bikes are better for the environment too. A recent study showed e-bikes to be;
18 times more energy efficient than an SUV vehicle
13 times more energy efficient than a typical family-sized car
6 times more energy efficient than a train
Equally environmentally-friendly as a conventional bike
Traffic
We all know the sinking feeling of getting stuck in traffic on your way to work, and with many routes there's often no other way of getting to your destination. Now imagine the feeling of zipping by all the still cars on your e-bike! As you get to use the cycle lanes, traffic jams would be a thing of the past for your daily commute. The Environmental Protection Agency also reported that road transport makes up 22% of UK carbon dioxide emissions, as well as reduces air quality and increases noise pollution. By taking another car out of the equation and replacing it with a zero-emission e-bike, you're helping to manage congestion and reduce pollution.
Electricity
While there are many variables to how much you'll spend on charging your battery, it's generally seen as a much cheaper option compared to petrol. On average, charging your e-bike will cost between 5 and 10 pence to re-charge from flat. Some e-bikes will go up to 100 miles on a full charge (and some less) and considering you may not necessarily need to fully charge your bike after every ride, it soon becomes clear that the price of electricity won't break the bank. While the time will come to dispose of your battery, there are many ways you can prolong its life [Link to battery article].
E-bikes at Halfords
We want to get people back on their bikes, get around easier and enjoy cycling again. We have a fantastic range of e-bikes so you're sure to find one that's right for you. Not only that, all of our bikes come with a free build and six week Shop all electric bikes