Back to results
Mountain Bike Tyres Buyers Guide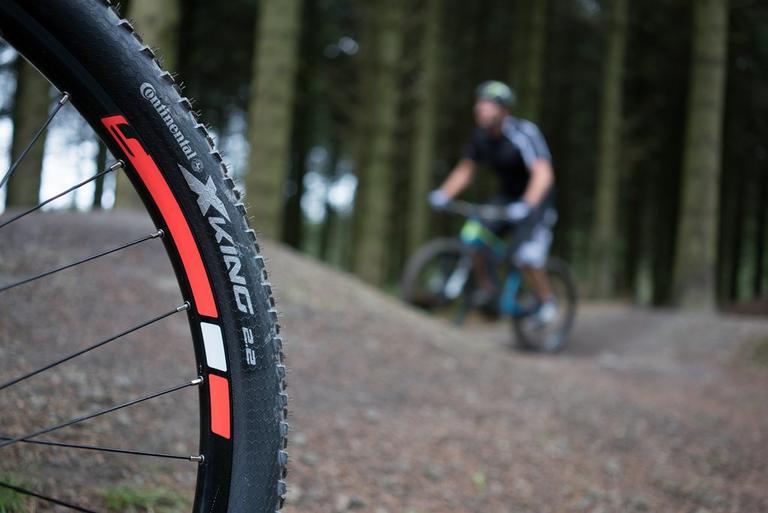 Our handy buyer's guide will help you navigate your way through the world of bike tyres.
Mountain Bike Buyer's Guide
---
Great news, you've decided that muddy fields and downhill trails are way more exciting than road riding! The world of mountain biking can stretch from adrenaline-inducing downhill slaloms all the way to gentle Sunday afternoon rides through the countryside, so you'll need to think about which mountain bike you'll need based on the types of ride you're planning.
Our mountain bike guide covers the types of mountain bike available, the different components that make a big difference, and a few examples to give you some inspiration.
What is a mountain bike?
---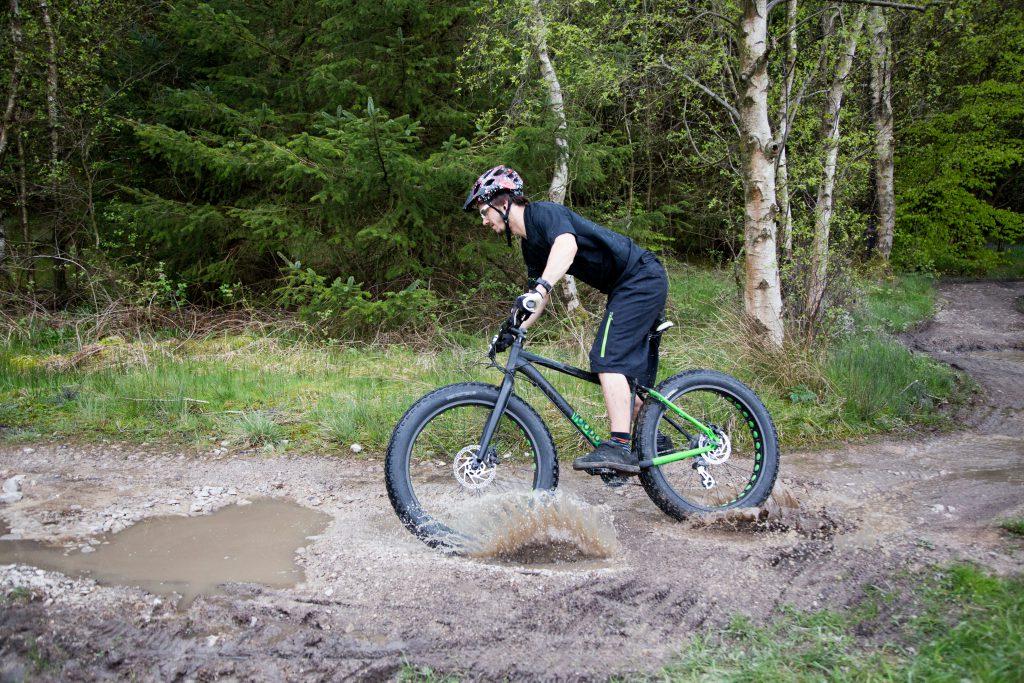 Essentially, a mountain bike is just a standard bike with a few design changes that help when cycling off-road. The word 'mountain' may make them sound rugged and extreme, but mountain bikes are actually great all-round bikes with a few features that help them to perform better on a wide variety of surfaces. Generally, mountain bikes have suspension for the front (and sometimes rear) wheels, wide handlebars and wide, knobbly tyres for gripping loose and muddy surfaces.
Most important mountain bike features
---
Frame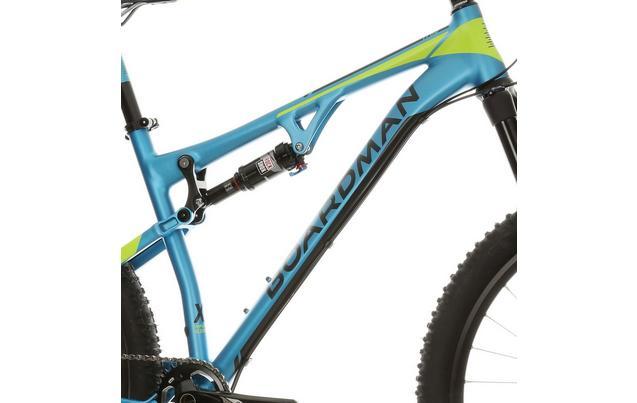 Mountain bike frames are usually designed to be more robust than standard bike frames so they can withstand the rougher ride associated with going off-road. This strength and durability can come from the use of tougher materials like steel as opposed to aluminium or carbon fibre, but you'll still find mountain bikes that take advantage of these lighter materials too.
The shape of the frame will likely differ too. Instead of a horizontal or step-through top bar seen on road and hybrid bikes, many mountain bikes use a sloping top tube that helps to create a more upright riding position and better clearance between the rider and the frame to allow easier movement of the bike over obstacles. The important part here is making sure that the frame is comfortable for you and your style of riding - try out a few variations and think about the sort of trails you'll be riding to see what works best.
Saddle and seat post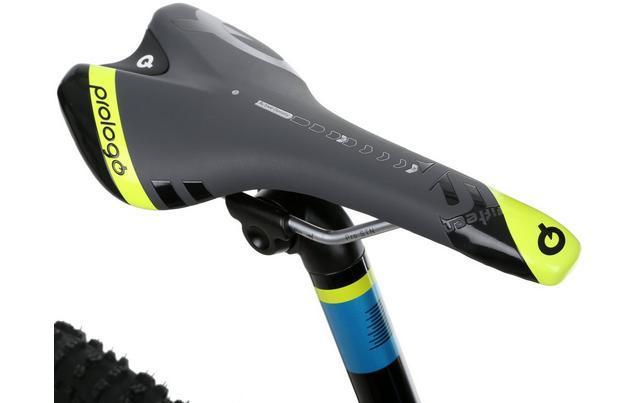 Lots of mountain bike riders opt for a lower saddle when riding to allow easier movement of the bike over rocks and roots, whereas others will go for a higher seating position to get more power into the pedals and make climbing easier. Again, this fully depends on what kind of rides you'll be doing - if you're skipping over the odd bit of grass or country path, then you won't be so worried about getting a foot on the floor as someone who is going to be scrambling up or down a steep incline, where a loose foot to prevent a complete wipeout can come in handy. Many riders opt for a 'dropper post' which allows for instant saddle height adjustment mid-ride, using a lever on the handlebars. This way you always have the optimal saddle height for whatever challenge is in front of you.
Wheels & Tyres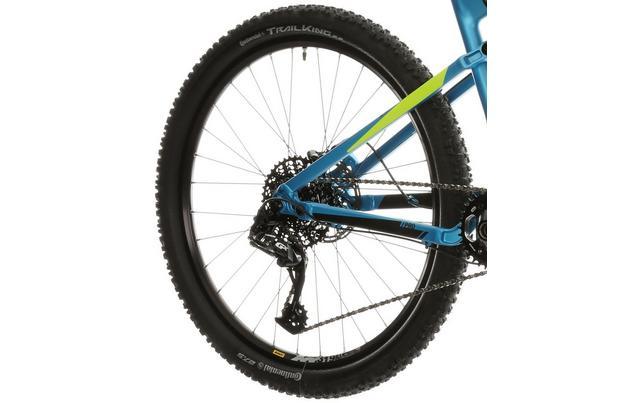 The first thing you'll notice when it comes to mountain bike tyres is that they're much wider and chunkier than road or BMX bike tyres, and with a much deeper tread. There are a few reasons why mountain bike tyres are more robust:
They hold more air in a large inner tube, providing more cushion before bumpy tracks
They'll be able to withstand collisions with rocks/tree rocks/uneven surfaces
The tread will give more grip on slippery or loose surfaces thanks to the larger contact patch
Alongside thicker tyres, you'll probably notice that mountain bike wheels look and feel more robust. Again, this is to help your mountain bike to deal with the conditions they'll be put through, including hard landings and collisions with hard obstacles. Generally, mountain bike wheel rims, spokes and axles are made to higher tolerances.
Handlebars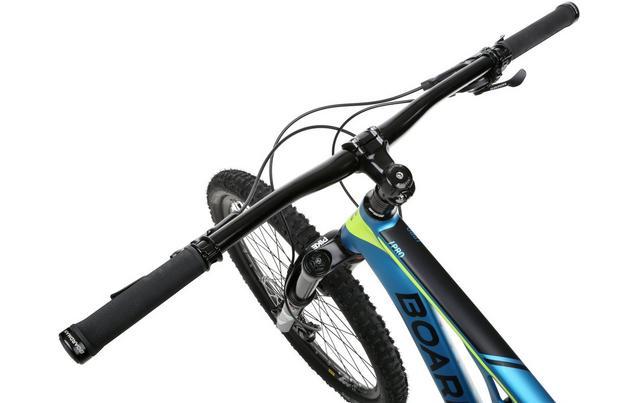 The big change you'll see between a mountain bike and a road bike is flatter, wider handlebars. Road bike handlebars are usually curved and more narrow, allowing road riders to tuck their elbows in and streamline their bodies, cutting down on air resistance.
On mountain bikes, the aim of handlebars is to offer more control and better turning, so you will find they are wider. They also keep your hands high above the front of the bike. This means you'll be able to lift the bike better over bumpy ground, with a wider arm width helping to create better balance - both important on rides where your bike may be going up, down and side to side as you navigate a soggy hillside!
Gears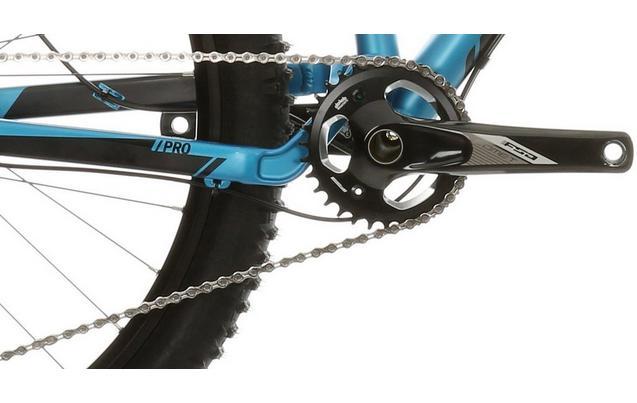 Mountain bike gears need to be up to the job - they'll not only be providing smooth gear changes as you transition from flat riding to uphills or downhills, but also keep out the level of mud and grime that you just won?t see on the road. 1x (one-by) systems are now hugely popular on mountain bikes as they offer less maintenance with the loss of the derailleur and shifter (the parts that push your chain across the gears), but keep a wide range of gears by increasing the size of the rear cassette. This means you'll be able to climb steep inclines, but also keep speed up on the way back down.
Brakes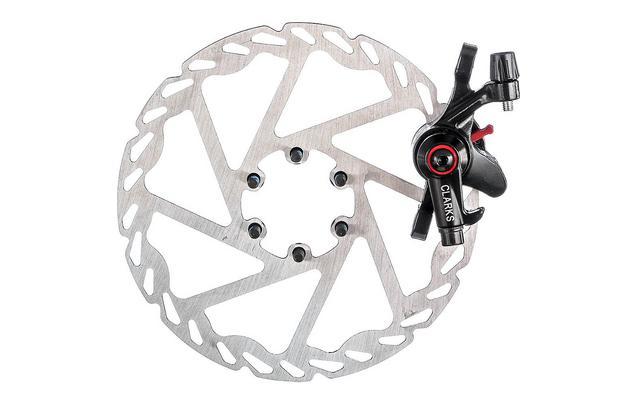 Although not found on all mountain bikes, disc brakes still tend to be the go-to for mountain bikers. Why? Because they offer strong, consistent stopping power in all conditions. They come in all shapes and sizes with some being cable operated and some hydraulic - similar to what you would find on a car! Hydraulic disc brakes offer consistent, powerful braking when you remove the flex you would find in a cable brake. They also cool faster preventing brake fade on long, tough descents.
Suspension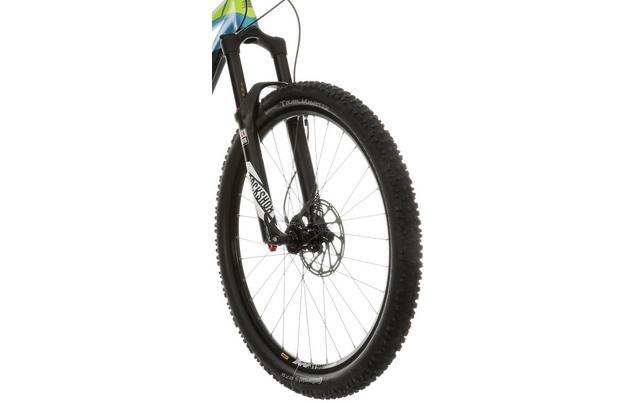 If it's bumpy trails and off-road adventures you're looking for, then some front suspension will do you a lot of favours. As well as taking the pressure off your wheels, axles and handlebars by absorbing the shocks that come from smashing into a tree root or landing that big air, they'll also save your hands, wrists and arms in the long run, meaning you can ride for longer without the stiffness that comes with bashing your front wheels into the ground.
You'll find air or spring suspension systems on different kinds of bike, so you'll need to figure out how much punishment you'll be putting your bike through before you decide how hard or soft your suspension will need to be and how much adjustment you would like. Bikes with just front suspension are known as hard tail bikes, whereas those with both front and back are known as full suspension bikes. Hardtail bikes are perfect for those on a budget and/or those just getting into mountain biking. They are usually cheaper than full-suspension bikes and not having the movement in the rear of the frame teaches you a lot about how a bike handles on tough terrain.
Shop full suspension mountain bikes
If you're expecting to really be putting your bike (and yourself) through its paces, then some rear suspension may be a good idea - it allows the back wheel to track rough ground and obstacles whilst taking some of the punishment out of what you will feel in your legs. Overall, you can take on tougher obstacles and rougher terrains where you need the front and rear wheel to move over obstacle easier.
What is an electric mountain bike?
---
Electric bikes, which use a motor and battery to assist with pedalling, are becoming very popular with cyclists who want to cycle further without tiring as quickly. Naturally, this benefit is a big one for mountain bike riders who don't want to spend all of their energy getting to the top of the hill, with the battery and motor doing most of the hard work. An electric mountain bike will let you ride further and harder for longer.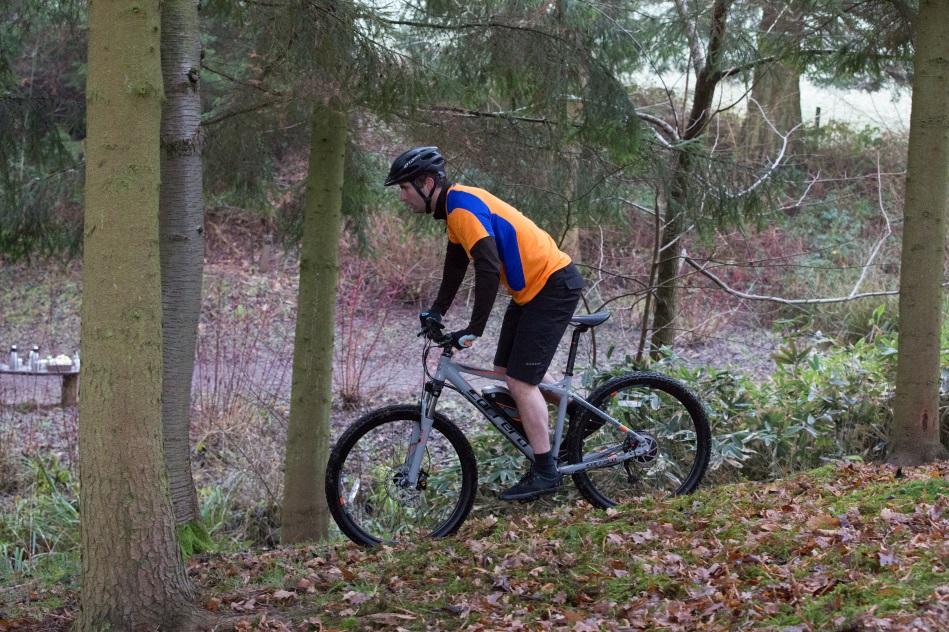 Shop full suspension mountain bikes
Which is the best mountain bike?
---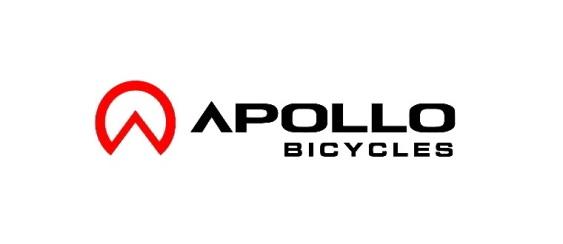 Apollo Evade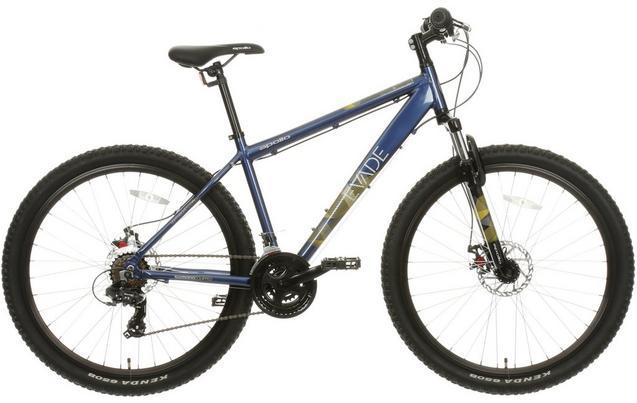 Lightweight alloy frame
21 speed Shimano gears
Kendak-922 Tyres
Buy now
Apollo bikes are designed to perform well even if they lack some of the more exciting features found on Boardman or Voodoo bikes. They're solid all-rounders and offer great value for money at an entry level price point and are capable of light off-road tracks and trails. If you're looking to tackle tougher tracks and trail centres then look for a Carrera, Voodoo or Boardman mountain bike.

Carrera Fury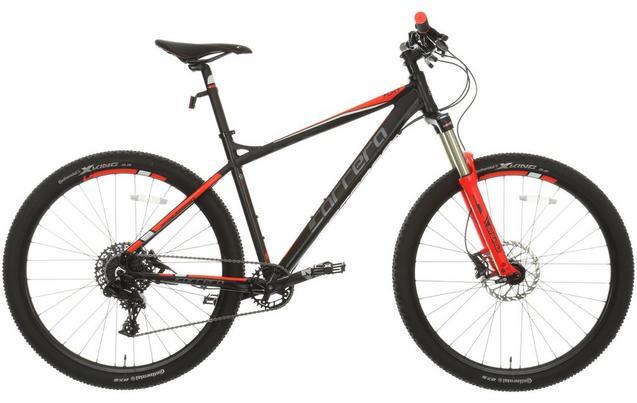 Light and strong aluminium frame
Suntour Raidon XC fork
Avid disc brakes
SRAM NX 1x Gear System
Buy now
Carrera bikes are the ideal bikes for mountain bike riders who are just starting out, but there are a few Carrera models, like the Carrera Fury, that are closer in specification and performance to Voodoo and Boardman bikes. The best thing about Carrera bikes is value for money - you get a lot of bang for your buck!
Voodoo Bizango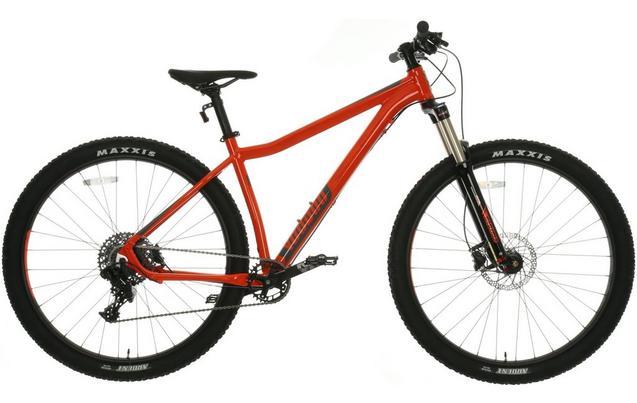 6061 Aluminium Frame
Suntour Raidon 32 LOR DS fork
Shimano M315 hydraulic disc brakes
Maxxis Ardent tyres
Buy now
Voodoo mountain bikes will handle pretty much anything thrown at them! Built with premium materials and components they feature plenty of design innovation. Voodoo mountain bikes are an excellent choice for advanced riders and those looking to increase their skill and experience.
Shop Voodoo mountain bikes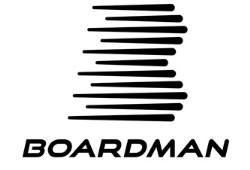 Boardman MHT 8.9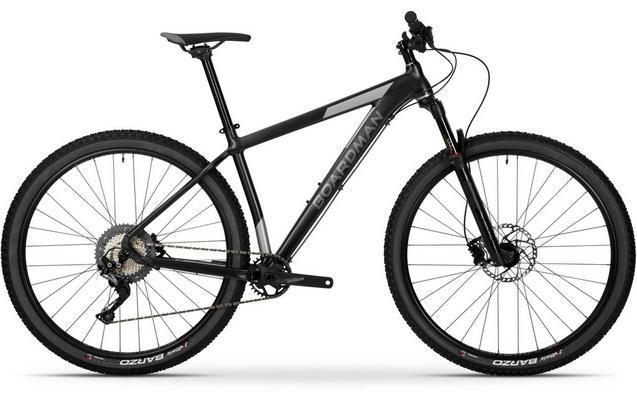 Lightweight alloy frame
Rock Shox Reba forks
Shimano SLX 11 speed gears
Vittoria Barzo tyres
Buy now
Despite Boardman bikes starting out with a road bike focus, they now also create high-end mountain bikes that match the same premium look and feel that they have become famous for. Expect high quality components that make these bikes fast and capable of really pushing your limits and exploring new possibilities.
Shop Boardman mountain bikes
If you're looking for even more mountain bike expertise or just have a few questions, then don't forget you can always head in-store and speak to one of our bike experts. From the best local trails to tips on mountain bike maintenance, we'll be more than happy to help!

Keeping your mountain bike in top shape is important, so let Halfords look after your wheels. With BikeCare, we offer annual bik services as well as on the spot repairs. You'll soon be back on the trail!