Back to results
Triathlon Accessories Buyers Guide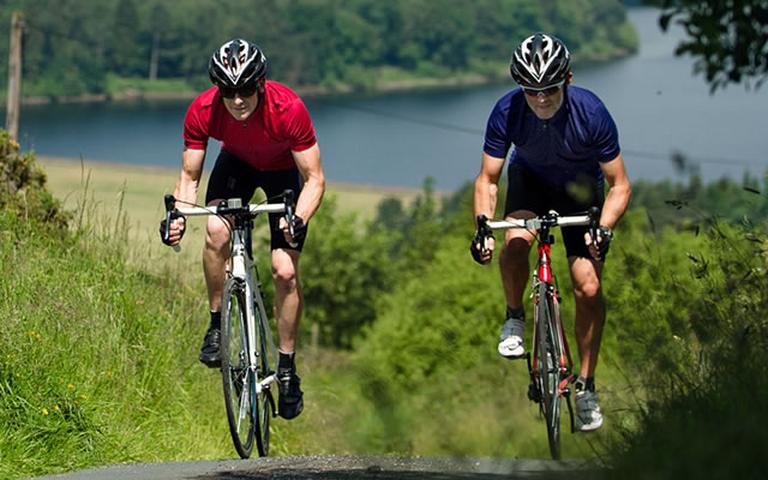 Swimming, cycling and running - triathlons can really help you step up your game in all three disciplines. Read on to find out more, and see which triathlon accessories you'll need for your first triathlon.
What is a triathlon?
A triathlon is a multi-stage contest where you race against the clock whilst covering three different disciplines - swimming, cycling and running - always in that order! There are loads of different distance events to choose from, from beginner triathlon events where you can swim, run and cycle across shorter distances, right up to triathlons where each of the three stages covers huge distances.
What do I need for a triathlon?
Whether you're taking part in a Fun Triathlon, or really stepping things up for a gruelling Ironman Triathlon, you'll need to make sure you've got the right gear for the event - read on to make sure you don't forget anything!
Swimming and Running Triathlon Stages
For the swimming and running stages you'll need trainers (or running shoes) and running clothing. For the water stage you'll need trunks/a swimming costume, or a Tri Suit (and wetsuit if swimming in open water). Remember that you might want to wear some goggles to avoid the traditional chlorine red eyes, and that swim hats are compulsory for some triathlons - be sure to check before the big day!
Cycling Triathlon Stage
When it comes to the cycling stage, there are loads of accessories which can help make the event a bit easier - and shave precious seconds off your overall time:
Which bike do I need for a triathlon?
Speed is the name of the game when it comes to triathlons - a road bike is your best option if you're just starting out. That way, you can always upgrade to a specialised triathlon bike at a later date if you start competing more seriously.
Don't have a road bike? Try the following to help streamline the bike you've already got:
Remove panniers, racks, lock brackets and mudguards to reduce weight and improve aerodynamics
Swap grippy, knobbly bike tyres for narrow road tyres - these are speedier and have lower rolling resistance
Triathlon accessories such as clip on aero bars mean you can adopt a more aero riding position by shifting your weight forward and lower down
Upgrade some of your bike's components - such as the stem, saddle or wheels - by swapping them for lighter, racier parts
View all Cycling