Back to results
What Type Of Bike Is Best For Me?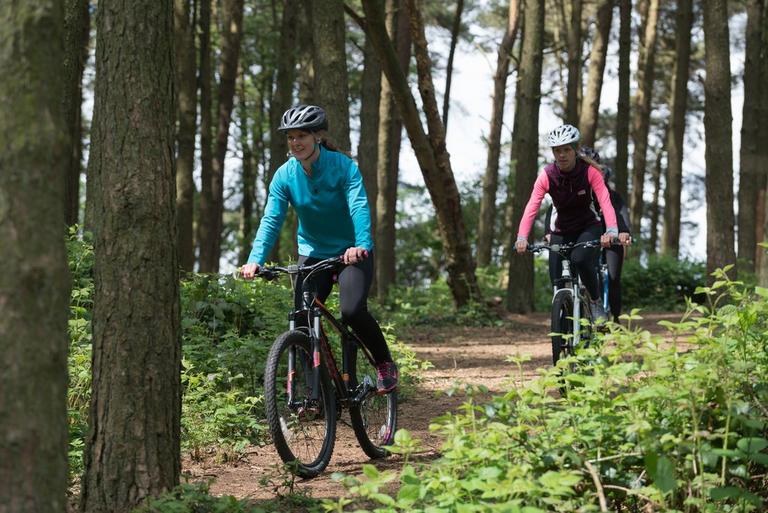 Read on to discover more about our new range of lighter, brighter women's bikes.
What Type Of Bike Is Best For Me?
Whether you're new to the saddle or looking to upgrade; our brighter, lighter, more comfortable range of bikes offer a choice of disciplines for each skill level.
Each model has been upgraded to enhance performance whether you're choosing a hybrid, mountain or road bike. This 17 model range of women's bikes features all the comfort and practicality you'd expect, but many are backed up with new features to further enhance your ride.
Hybrid: Practical all-rounders and commuting bikes
If practicality is what you're looking for, our hybrid models are the perfect match. Whether you're handling the roads or a light trail, the frames on our hybrids are equipped with the option to attach pannier racks and mudguards to keep your belongings clean and secure.
The classically styled Apollo Café is designed to give an upright, comfortable sitting position for confidence and 6 easy to use gears for practicality. For a more versatile ride, the Apollo Elyse takes you up to 18 gears with wide, easy rolling tyres with added puncture protection for no compromise on comfort at higher speeds.
Designed for the more confident rider, the Carrera Crossfire 1 and 2 provide easy, comfortable riding around towns, parks and medium grade trails. The Crossfire 2 takes it up a notch with 24 speed gears and is available in a choice of two colours for a bike that's rugged, practical and stylish.
Mountain Bikes
Mountain bikes are ideal for the adventure seeker in us all. Take a look at the Apollo Spiral; with front and rear suspension forks, optimum shock absorption is provided for those gnarly rides, keeping you comfy as you breeze over the trails.
For smooth handling with comfort and performance in mind, the Carrera Valour boasts 24 speed Shimano gears which make light work of hills, alongside a lightweight aluminium frame that reduces overall weight for an effortless ride
Road Bikes: for longer distance road cycling and commuting
Whether you're a beginner to road cycling or already clocking up the miles, the Carrera Zelos has everything you need. Unlike our hybrid models, the Zelos is fitted with dual-pivot calliper brakes for strong and reliable stopping power. It features drop handlebars alongside female-friendly geometry, making it a comfortable machine for you to fly along on, perfect for both commuting and training.