Back to results
What's Different About Womens-Specific Bikes?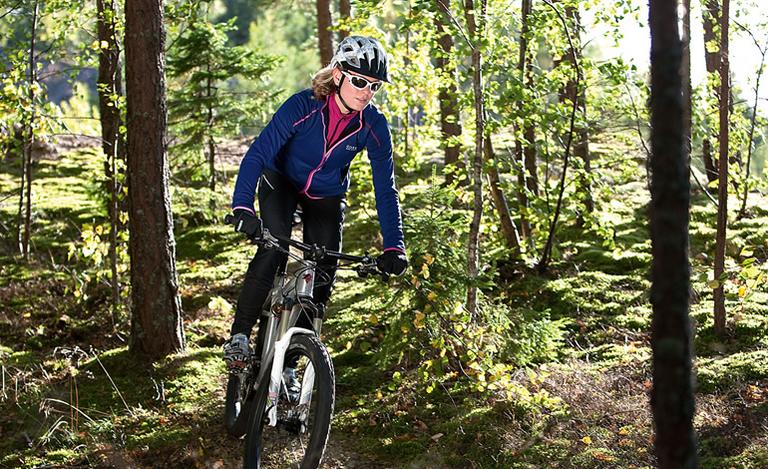 Women have different needs when it comes to getting a bike that fits compared to men. Here's a run through of some of the changes you might see in a ladies' bike.
What's different about women's-specific bikes?
Females have the same needs as all cyclists when it comes to high quality componentry and reliable design, but there are some differences in the way that men and women sit on a bike which means that female-specific bikes can be a big improvement over a small men's or unisex bike.
Size Matters
A medium women's bike will normally be smaller than a men's medium, however as well as the frame, some of the other parts could be different too:
The bars should be narrower
The stem should be shorter
If possible, the reach to the brake levers should be less
This is better suited to narrower shoulders and smaller hands. Shorter crank arms will also generally suit a female cyclist better.
Perfect Proportions
Traditionally, it's been thought that women have a shorter torso and longer legs than men. However, we know that that's not true - we come in all shapes and sizes! The main factor which influences the shape of a women's bike tends to be the way that a woman sits comfortably on the saddle. A woman's pelvis is wider, which means that sitting in a more upright position on the bike is much more comfortable. To let women sit comfortably, the distance to the bars needs to be shorter and the bars themselves should be raised slightly.
As you might have guessed, saddles are pretty important when it comes to cycling comfortably. Many women also find women's specific saddles to be more comfortable. They tend to be wider than men's saddles and may include cut-outs (where a central part of the saddle is removed) to relieve pressure.
Do I really need one?
You might find that you can ride just as comfortably on men's or unisex bikes by changing the saddle, bars and stem and moving around the saddle to make up for any differences in body shape - some women might even find that they prefer to do this. If you do find yourself struggling to find a bike that fits, it's a great idea to try one that has been specifically designed for the different needs of women when it comes to fit and comfort.
Now that you're in the know, why not take a look at our biggest ever range of women's-specific bikes?
View all Women's Bikes