Back to results
Fitting Bike Chains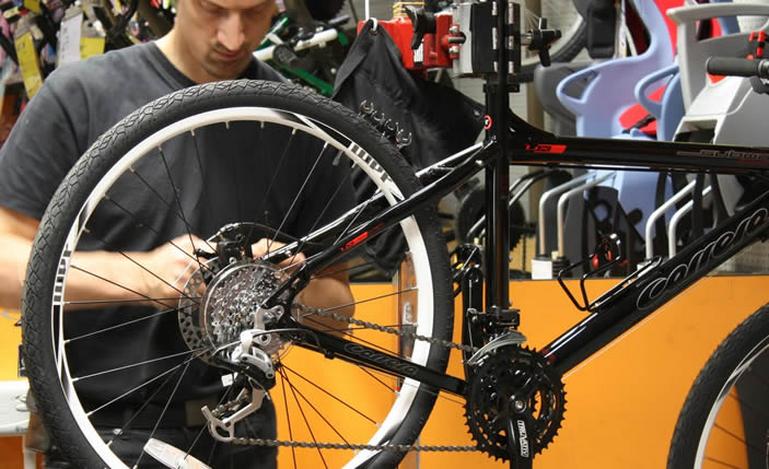 Ensure your bike has the correct sized chain by following the Halfords chain fitting guide.
How to fit bike chains
Fitting a bike chain is pretty simple, as long as you have the right tools and know what you're doing. Remember - measure twice and cut once! After the first time, it's not nearly as daunting.
Checklist for fitting a bike chain
Your new chain, of course!
A cloth or rag
Chain tool
You might also need pliers
This one's optional, but a bike workstand makes the job even easier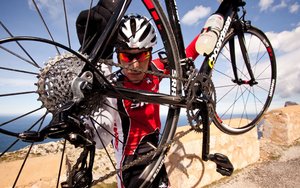 Get the right-sized chain
The main thing with bike chains is that they need to fit your bike. Here are some tips on getting the right one:
Bike chains are different depending on how many gears you have on your rear cassette. If you have 8 cogs at the back, make sure you get an 8-speed compatible chain.
Measure your new chain against your old one to find the right length.
New bike chains come with extra links for bikes with bigger sprockets and chain-rings. They're almost always longer than you need them to be!
You should be able to see how big your chain needs to be by threading the chain tightly around the largest chain-ring and sprocket, and through the rear gear mechanism.
For Shimano gear mechanisms - put your bike in the highest gear when you're fitting the new chain, so that the rear derailleur jockey wheel cage is pointing straight down to the ground.
For SRAM gear mechanisms - add two extra links and, if your bike has loads of gears, you may need to add up to four links.
Master links and chain tools
Most new chains come with a quick link that makes fitting it on your bike really easy. With a master link, you can join two ends of the chain together once it's already in place on your bike.
If your chain doesn't have a quick link, you may want to buy one. They'll save you loads of time for this job, and mean that you can remove your chain easily to clean it.
The alternative is using a chain tool, which is a bit more tricky if you've never used one before.
Shimano bike chains
Shimano bike chains are a little bit different. They have a special pin which should be pushed through the chain link with a Shimano chain tool, until a groove appears.
The bit of the pin that sticks out can then be broken off.
Fitting bike chains at Halfords
Feel free to pop in to your local Halfords for any advice. We can also fit any chain for you; it won't cost you much at all and you'll have peace of mind that it's been done correctly and you're safe to cycle.
View all Chains