Back to results
Halfords Bike Servicing Guide + Video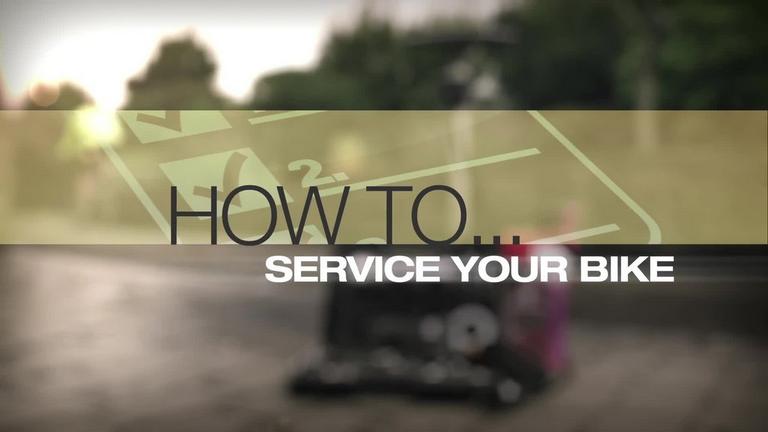 Keeping your bike on the road is our priority, so we're always happy to lend a hand!
Halfords Bike Servicing
At Halfords we offer a range of bike services in-store to keep your bike on the road. Have a read of this bike service guide to find out all about the services that we have available.
The type of bicycle service that is right for you depends on how you use your bike and the frequency of use. Read below for full details of our service options, or contact your local store for specialist advice.
Six Week Bronze Service
During the first few weeks of riding your new bike, components are likely to begin to loosen and fall into place. To keep your bike performing as it should, we offer a free Bronze Service after six weeks.
This service is FREE on all of our bikes which we build for you, or £30/€37 if you've bought a bike from elsewhere.
Your Bronze Bike Service will include:
7-point safety check.
Checking and adjusting your bike's brakes.
Checking and adjusting your bike's gears.
If we find that any work that needs to be carried out, and it's work that's under warranty, then this will be carried out for free. However if it's a non-warranty job then we'll let you know that repair work is needed, how much it will cost, and ask if you'd like to go ahead with it.
Silver Bike Service
Our fully trained mechanics can provide a comprehensive check over and component adjustment as part of a 33-point Silver Bike Service.
Your Silver Bike Service will include:
Silver Bike Service
Checking frame and other core components for wear and damage.
Checking that wheels are true and hubs, spokes, rims and tyres for damage.
Alignment of brakes and checking operation and effectiveness.
Lubricating chain and checking for wear.
Inspecting brake pads for wear and damage.
Setting gear stops and adjustment of indexing.
Checking front chainwheel, rear sprockets/cassette for wear.
Inspecting bottom bracket for play and adjustment
Checking alignment and wear of front and rear mechanics
Checking bearings, crank bolts and pedals for wear and damage
Inflating tyres to correct pressures.
Ensuring set up and positioning of the bike is the most comfortable positioning for you.
This comprehensive cycle service is priced at just £50/€60. Please contact your local store for more information or to book your bike in.
Gold Bike Service
The Gold Bike Service, priced at just £80/€100, should ideally be carried out every 12-18 months, depending on use. It includes all the work carried out in a Silver Service, plus:
Wheels
Frame threads checked and cleaned, frame and disc mounts faced.
Remove and inspect wheels for damage to hubs, bearings, spokes, rims and tyres
Remove both axles, degrease and inspect bearings
Remove cassette and inspect freehub (if fitted) for signs of wear
Lubricate and rebuild both wheel bearing assemblies
Chains and Gears
Inspect bottom brackets; if loose type strip clean, lube and adjust/if sealed and play is present replace
Forks
Headset removed, cleaned, re-greased if applicable, refitted and checked for movement
Bike Parts Service
As well as full bicycle servicing, we can also service certain bike parts:
Basic fork service - £20/€25
Comprehensive fork service - from £75/€90
Comprehensive shock service - £75/€90

For full information on servicing bike parts, contact your local store.
Bike Care Plan
Why not plan ahead and consider one of our Bike Care Plans? These plans are a great way to leave the dirty work to someone else, as well as providing peace of mind that your bike's in top condition.
Prices start from £15/€18 for kids' bikes and £25/€30 for adult bikes and include free fitting on parts and accessories bought from Halfords, as well as a free Silver Bike Service worth £50/€60.
If you're purchasing a care plan for an older bike, it may require a comprehensive service before being eligible.
Take a look at our guide to bike maintenance and care for more information on our bike care plans.
Shop all bikes