Back to results
Toddler Car Seats Buyers Guide (approx. 9-36kg)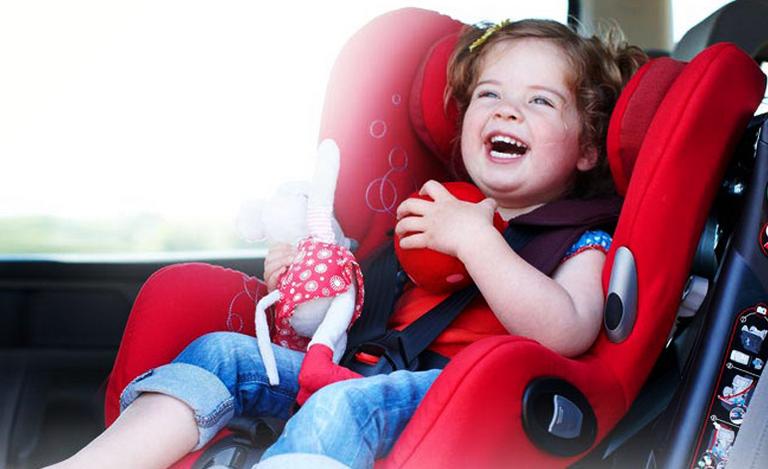 Toddler car seats can include baby seats right through to booster seats. Here's our guide to picking the right car seat for your child!
Toddler Car Seats Buyers Guide (approx. 9-36kg)
Toddler car seats are for children from around 9kg to around 36kg. If your little one is even littler, a baby car seat will suit children from birth to 18kg. If they're growing out of their toddler car seat, then a child car seat is what you need! They'll suit children from around 15 to 36kg.
Car seat groups
Car seats are normally separated into groups, which are based on the weight of your child. The exception to this is i-Size seats - which use your child's length instead. For more information about i-Size, read our guide.
Back to front
At this stage of your child's life, they'll probably be moving from a rear-facing seat to a forward-facing one. It's safest for children to travel facing the rear of the vehicle for as long as possible, but when their legs get too long, they'll need to turn around. A combination child car seat can be used facing either way, so they can stay with your child for longer than others.
Some combination seats can be adapted to run from group 0+ all the way to group 2, so you can use the same one from birth until your child is 25kg!
Moving up
Once your child moves to forward facing seats, it's time to start looking at group 1 (9-18kg) and group 2 seats (15-25kg). Some more adaptable seats can be used by your child up to group 3 (22-36kg) as well.
What to look for
All car seats available form Halfords are made to meet ECE or i-Size safety standards. As some car seats can be used by your child for many years, it's really important to make sure that the one you get has the features you need! Here are some things you might want to consider when purchasing a child car seat:
Fitting - does the seat attach using the seatbelt or isofix? Find out more about isofix here.
Convenience - how easy is it to secure the seat and child in place?
Reclining mechanism and padding - for comfortable sleeping as well as being able to see where they're going!
Side impact protection - for added protection and peace of mind.
Removable covers - in case someone has a little accident.
Toddler Car Seats at Halfords
Hopefully now you've got a better idea of which car seat is right for your child! If you're still not sure what you need, just head to your local store and ask for help. And remember - if you buy a car sear from Halfords, we can demonstrate how to fit it into your car for you* to make sure your child is always safe and secure!
*Unfortunately, we can't offer our free fitting demonstration on seats bought from Halfords Approved Partners.
View all Toddler Car Seats