Car Security

Steering Wheel Bar Locks
Easy to fit, simple to store, visible deterrent that slows down thieves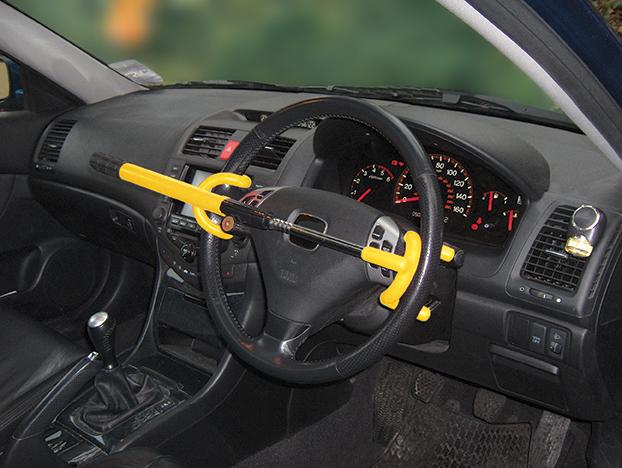 Why do I need extra vehicle security?
The ideal deterrent for thieves, a steering wheel lock is often made up of two hooks that fit across your wheel.

Steering Wheel Disc Locks
Highly visible and secure deterrent that covers whole steerig wheel. Ask a colleague to ensure vehicles compatibility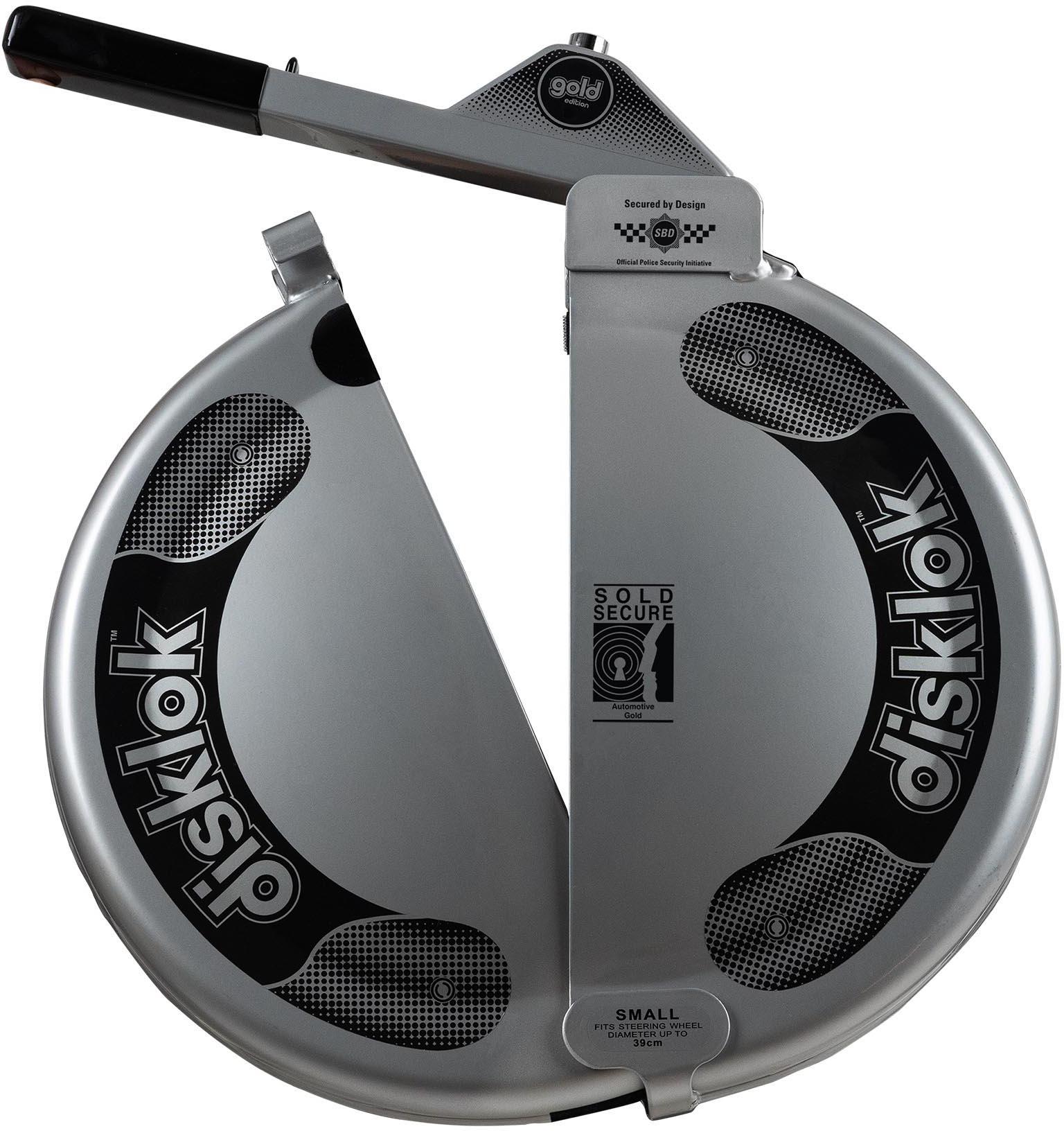 Why do I need extra vehicle security?
Made of reinforced steel, a disklock totally covers your steering wheel and is almost impossible to remove without the key.

Wheel Clamps
Prevent movement. Legal to use on your own vehicle, ideal for vehicles that aren?t used everyday. Fit a variety of wheels sizes with adjustable fitment.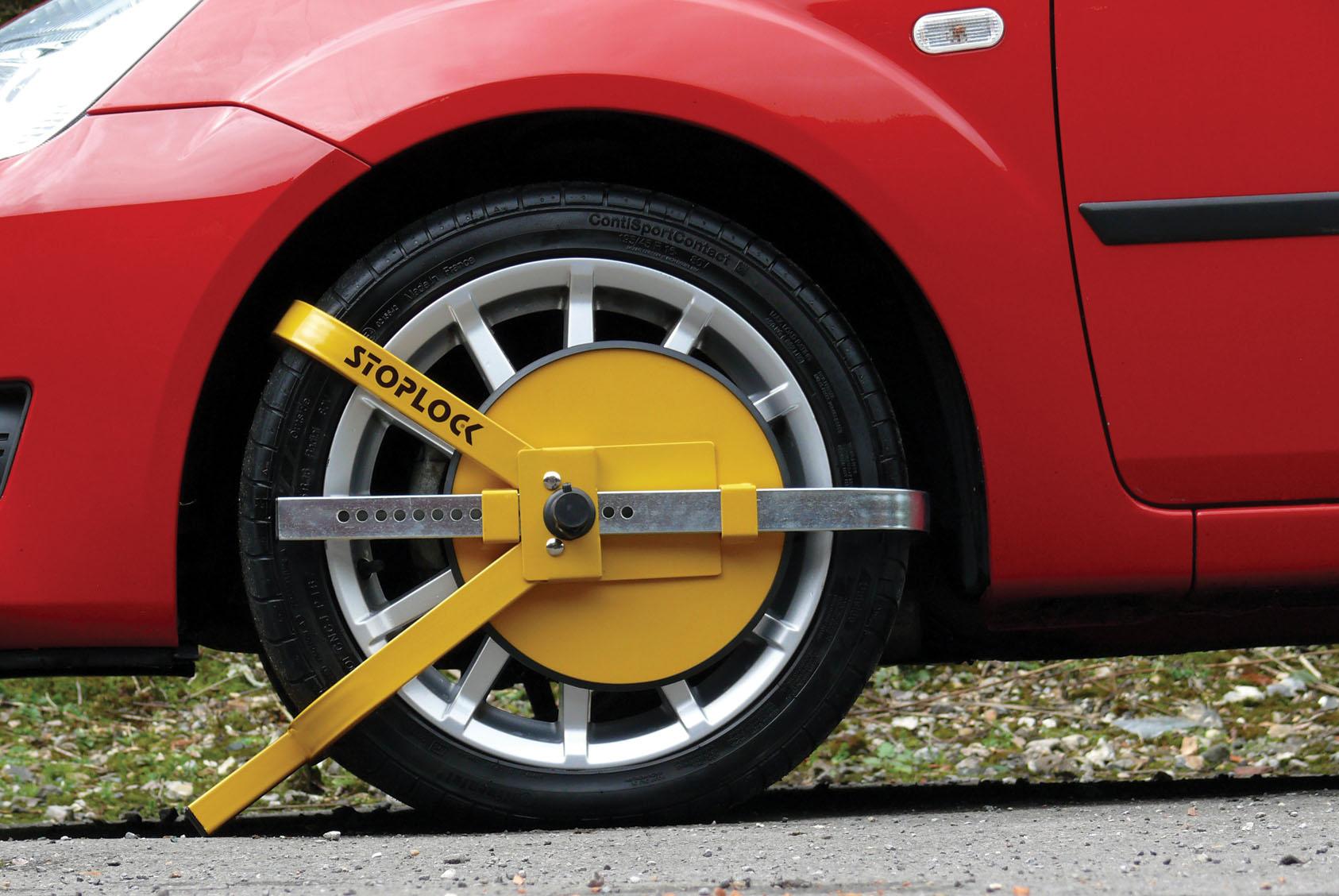 Are these hard to fit and take off?
Keeping your vehicle exactly where you left it will be easy with a wheel clamp. It's a tough piece of kit that works by covering the wheel nuts with a rubber-coated steel disc.

Driveway Security
Stop vehicles being moved off your drive and protect your parking space from unwanted vehicles.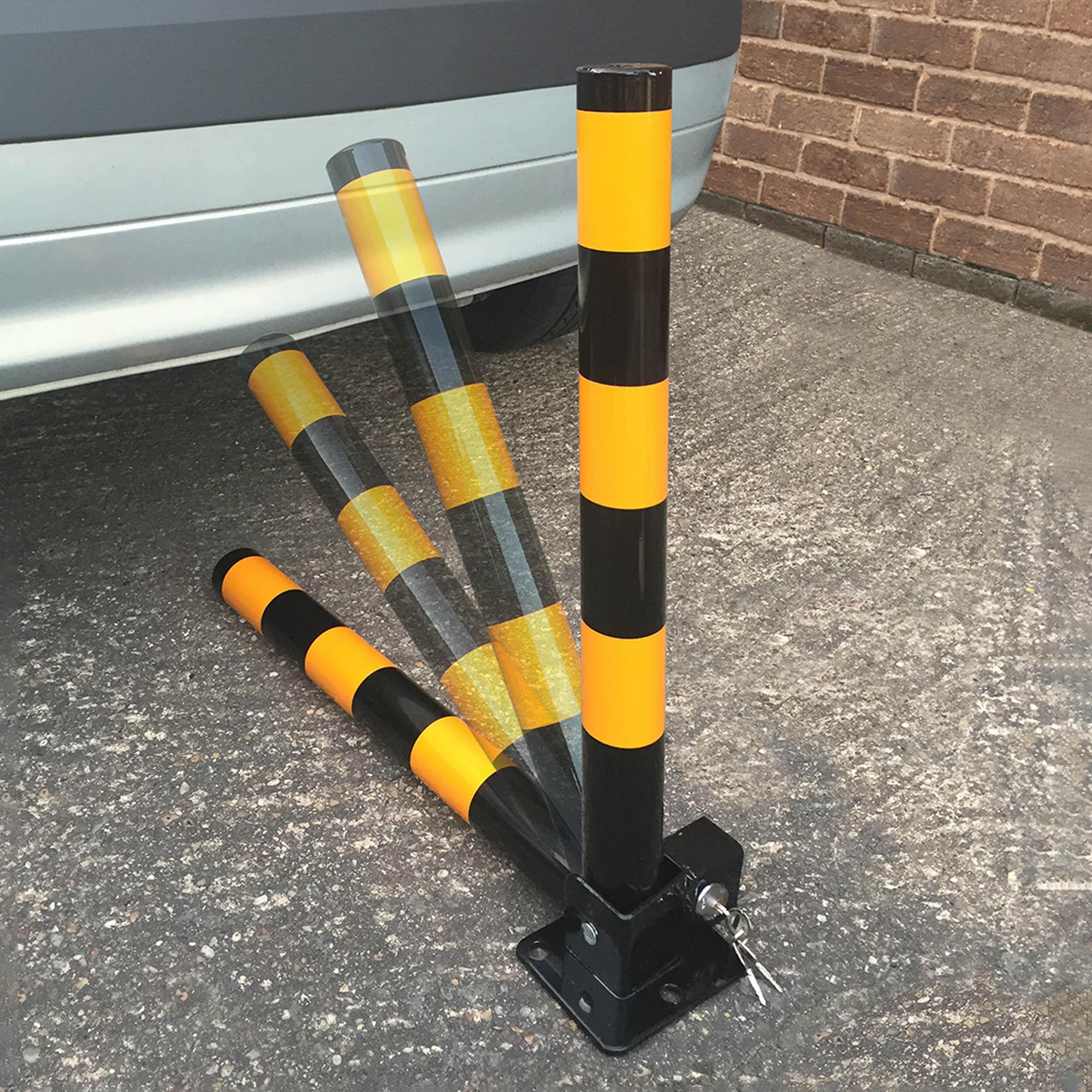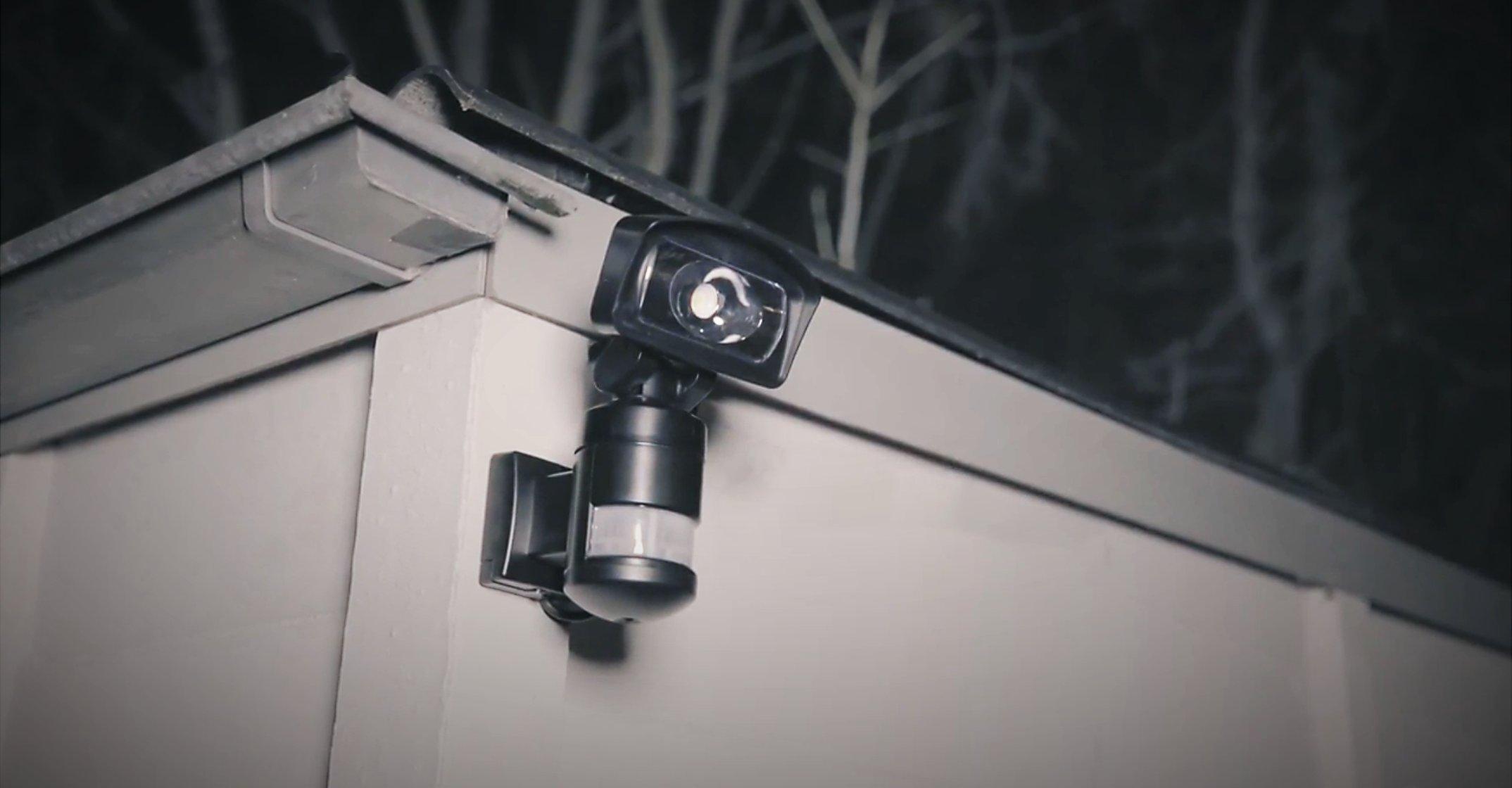 What are the install times for these?
If you are looking to protect your vehicle against the rising issue of vehicle theft, look no further than the Streetwize Parking Post, it is ideal for parking spaces and driveways.

Key Security
Ideal for keyless entry vehicles, RFID wallets stop your car key signal being cloned. Simply remove your key from the wallet to use.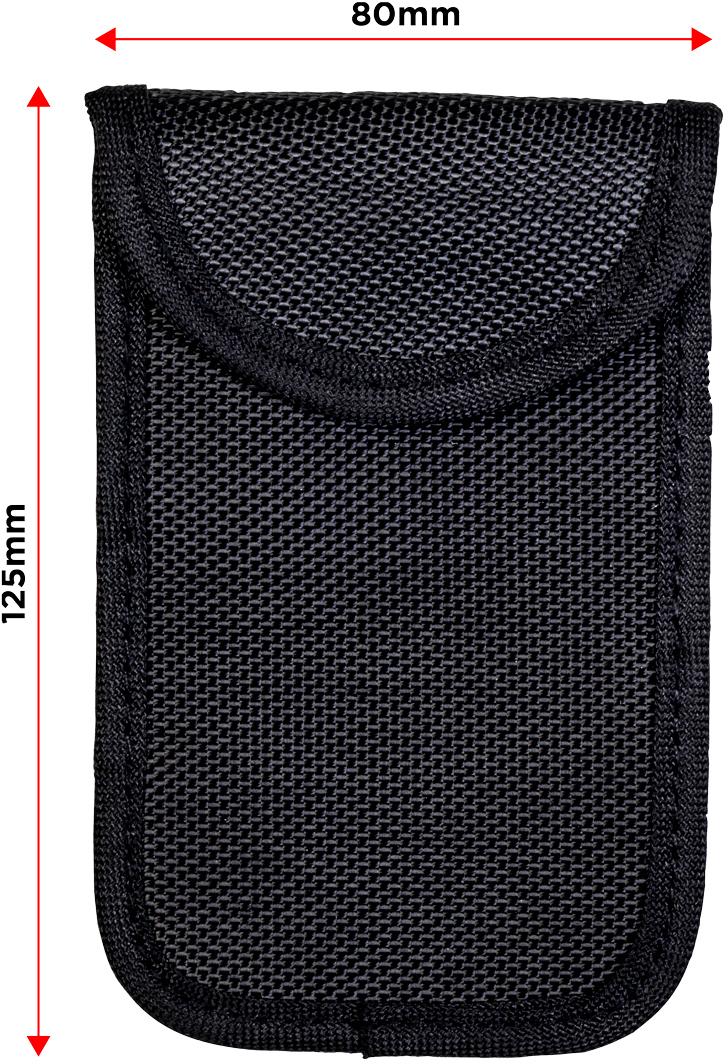 Why are these needed?
At Halfords, you can find an anti-theft car wallet that protects your key fob's signal and reduce the risk of your car or valuables being stolen.

Trackers
Allow you to monitor the location of your vehicle, improving chance of recovery after theft. SIM card based trackers are a low cost option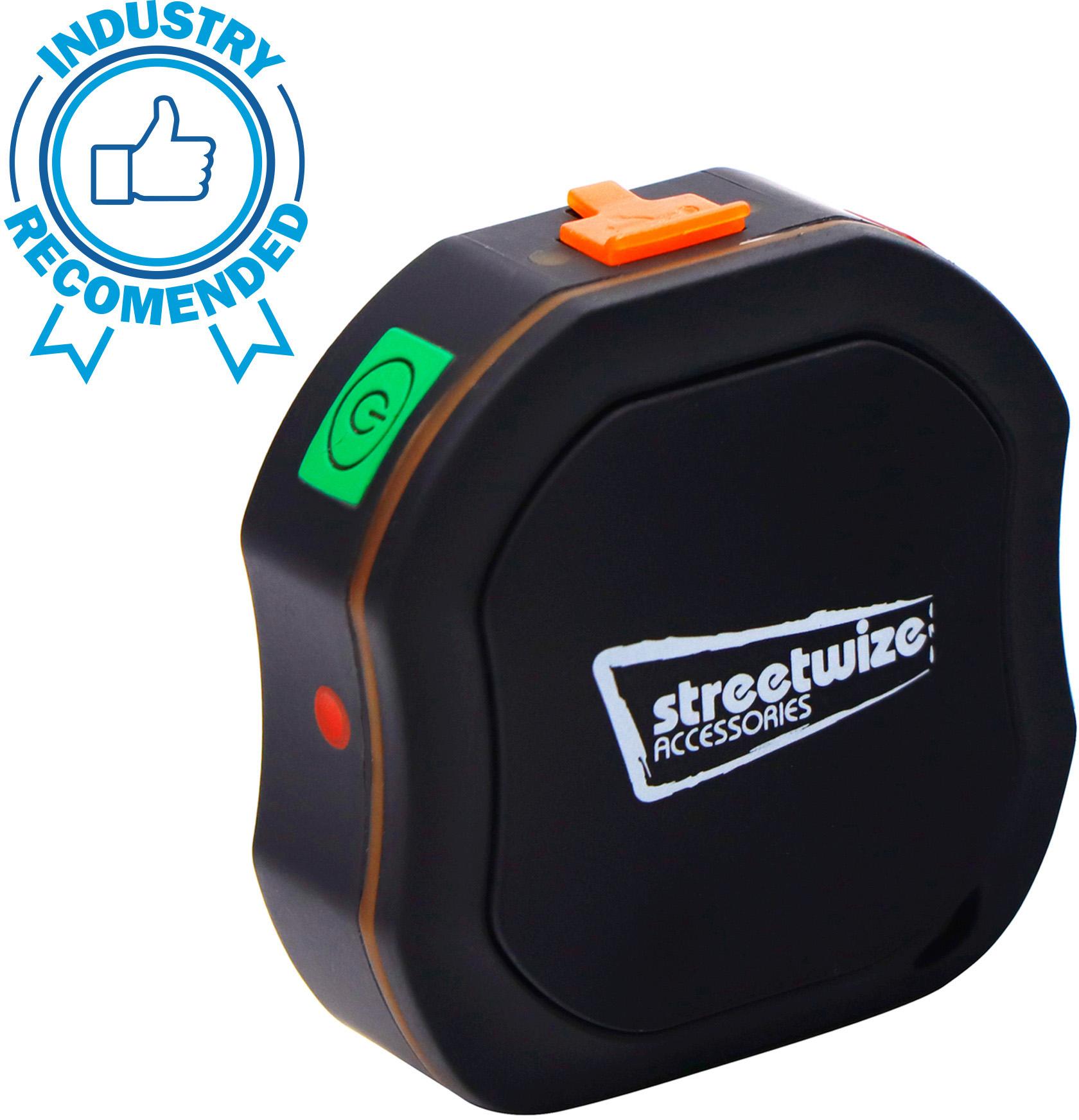 Where do these go in my car?
A Tracker allow you to track the location of your vehicle; whether you just want to check up or in the event of your vehicle being stolen, you can track your vehicle whenever you need to!