Back to results
Halfords Personalised Car Mats Service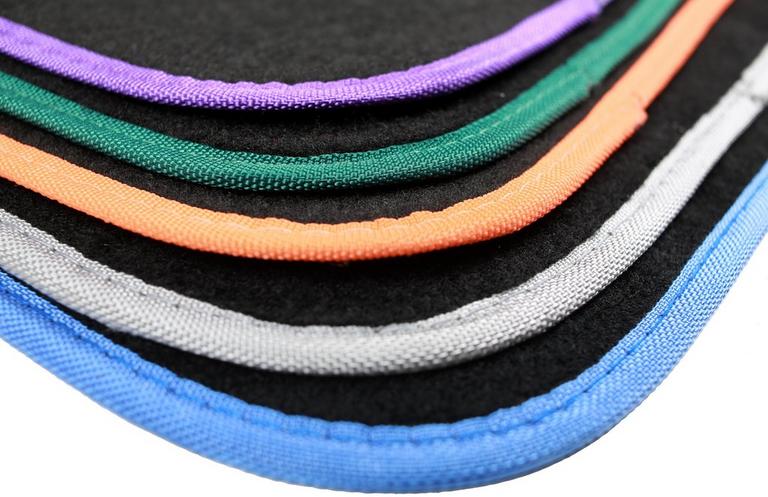 Fancy personalising your car mats to make them your own? Find out how we can help you in this guide.
Halfords Personalised Car Mats Service
Investing in a good set of car mats is an easy way to sharpen up your car's interior. A set that's been tailored to fit your car's exact make and model is even better!
Our range of tailored car mats fit your car's footwells perfectly, and now you can have them personalised to fit your style and make them your own. You can choose the colour of the mats and the stitching, as well as choosing the font if you'd like to put a name on them.
Our personalised car mats are available in two different styles:
Halfords Perfect Fit Car Mats
Our range of Perfect Fit mats have been designed to perfectly fit into your car's footwells, protecting the original carpets and helping to reduce road noise for a quiet ride. They feature velour pile carpet along with an anti-slip backing, and the driver's side mat has a reinforced heel pad for extra durability.
Halfords Advanced Car Mats
Our Halfords Advanced car mats are a bit special. Like the Pefect Fit mats, they're also tailored to fit your car's footwells perfectly, but these are extra thick with a luxurious polyamide carpet, as well as an anti-slip backing for added safety. What?s more, we offer a Lifetime Guarantee on all of our Advanced car mats! If any of your mats start to show signs of wear, we'll replace the worn mat for you, completely free of charge. How's that for service?
Additional Extras
To make your car mats your own, you have the choice of adding the following extras.
Choice of mat colour: Black, Graphite, Grey, Beige, as well as a rubber option
Personalisation up to 20 characters in four fonts: Lucida, Arial, Impact & Comic
Reinforced heelpad on the passenger mat
Choice of trim on Perfect Fit car mats: two-tone binding or solid colour
Choice of trim on Advanced car mats: nubuck or stitched
A tailored boot mat is also available for most cars
You can view the prices for all of the options by taking a look at this PDF.
Van Mats
Our range of van mats are specially reinforced, made from heavy duty ribbed carpet for an extra-long life. These can also be personalised but are only available in dark grey.
How To Order
If you fancy a change from plain black car mats that never fit quite right, simply pop into your local store and speak to one of our colleagues. They'll be able to talk you through all of the available options and order you your personalised set of mats.
Shop Tailored Car Mats