Back to results
Halfords Wiper Fitting Service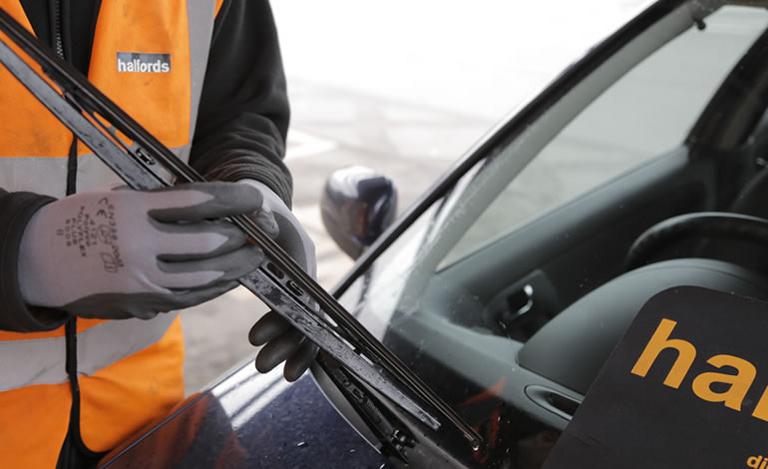 Our in-store experts can fit your wiper blades, so you'll be back on the road in no time.
Halfords Wiper Fitting Service
British weather means your car's wipers have their work cut out - so we recommend that you change your wipers every 12 months.
If your windscreen isn't clear or clean then you'll have poor visibility, so don't take any chances.
Help is at hand
If you need wiper blades replacing, just head for your local store. We'll save you at least 50% compared to dealership prices and it's an on-demand service, which means we're here when you need us:
Our trained team can fit new wipers while you wait.
We charge £2/€3 to fit one wiper blade or £4/€6 for a pair.
Most of our stores are open from 9am till 8pm.
Halfords stock a wide range of wiper blades to suit over 96% of cars.
We sell wiper blades with spoilers or flat blades.
Please be aware that all fittings are subject to pre-inspection in-store.
What else?
If you're in-store, why not take advantage of our 5-point health check? As well as your wipers, we'll also make sure everything's ok with your battery, light bulbs, screen wash and oil levels.
Finding the right wiper blades
Use our vehicle registration plate look-up tool to find the right wipers for your car. But if you?re in any doubt, just pop into your local store and ask for help.
View all Wiper Blades