Back to results
Car Stereos Buyers Guide + Video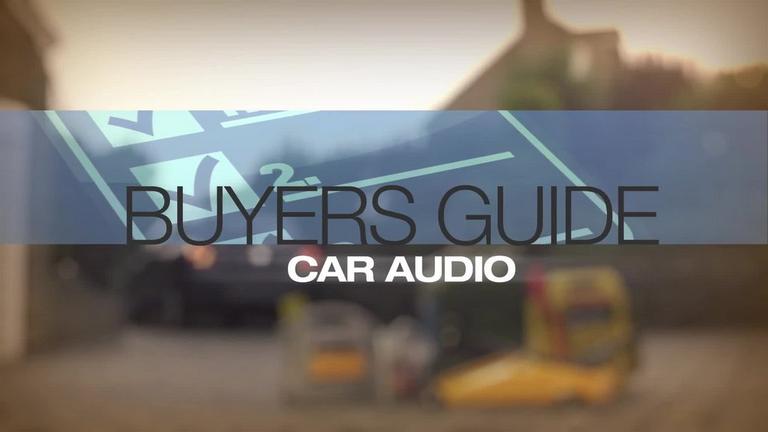 We spend a lot of time in our cars, so it makes sense to make sure it's easy to listen to the music or radio we want at a good quality.
Car Stereos Buyer's Guide
Car Stereos have come a long way in recent years, offering a whole host of features to help make that morning traffic jam a little more bearable. Whether you want to expand the choice of radio stations, experience better sound quality, or add functionality, we've put together a little guide to help you navigate the options available.
Car Stereos
Car Stereos (also known as head units, radios, or receivers) are the key part of all car audio systems. They're your gateway to music, news, and entertainment.
Connectivity and Features
One of the most common reasons for replacing your original car stereo is to bring it up to date with new features and functions. As technology advances, these help make your system easier and safer to use. Along with a radio tuner and CD Player, there are lots of other upgrades you can get with a replacement stereo:
Auxiliary Input - Also known as aux-in, this lets you play music from your phone or mp3 player. Some are simple 3.5mm sockets that you'd use an aux cable with, whereas others feature a USB socket that will also charge your device.
Bluetooth - Bluetooth technology will wirelessly connect your stereo to your phone, letting you take handsfree calls or play music.
Digital Radio - Exclusive radio stations, improved sound quality, easier browsing; digital radio is the next frontier. We now have approved digital fitters in store to help you out if you decide to opt for one of these. Take a look at our guide to DAB radios to find out more.
Apple CarPlay/Android Auto - If you've got an Apple or Android smartphone, Apple CarPlay and Android Auto stereos let you use even more of your phone's functions; from music and calls through to directions and compatible apps. Our guides to Apple CarPlay and Android Auto will tell you more.
Stereo Sizes
Single DIN - The most common size of car stereo, Single DIN stereos are a couple of inches tall and they're available from all aftermarket brands. They're also available with most of the features we've listed above.
Double DIN - At twice the size of Single DIN stereos, Double DIN versions are big enough for extra features such as a screen that's capable of mirroring your smartphone or showing you directions.
How do I fit them to my car?
Unfortunately, replacing your old stereo with the latest tech isn't always that easy and there are a couple of problems you might run into. Thankfully, they tend to be easily solved with a few fitting accessories that you can pick up at your local Halfords.
Fascia Adaptors - Once your old stereo is removed, you might be left with a hole in your dashboard that isn't quite filled by your new radio. That's where fascia adaptors come in; they'll fill in the gap whilst retaining the look of your dash.
Harness Adaptors - Different stereos may use different wiring connections, but this can be fixed with a harness adaptor. They simply plug in without the need for fiddling around with wires.
Steering Wheel Control Adaptors - Radio controls on steering wheels can be made to work with your new stereo with one of these.
More questions?
If we haven't answered your particular question or you'd like to know more, pop into your local Halfords store and we'll be more than happy to help.
And if you've decided to upgrade but are a bit daunted by installing it yourself, we can fit your new stereo for you as well as show you how to use it.
View All Car Stereos