Back to results
Halfords Sat Nav Installation Service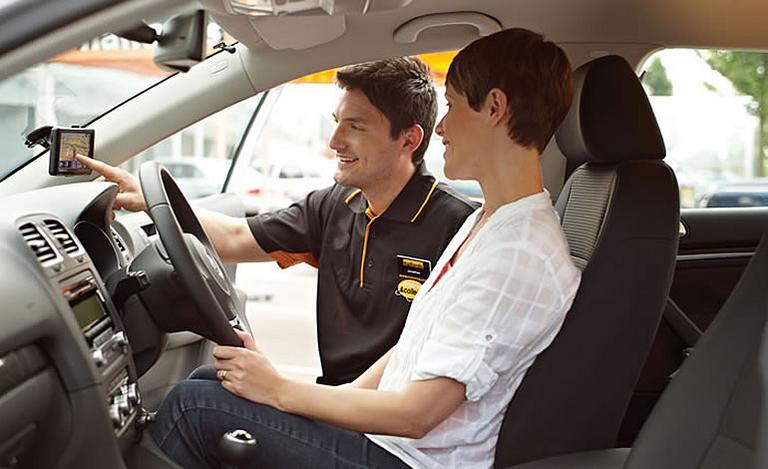 If your Sat Nav is causing you grief, at Halfords we're happy to show you the ropes!
Halfords' Sat Nav Installation Service
Sat navs: convenient, reliable, reasonably priced. Sat navs are a brilliant piece of kit, but the wires and the need to have at least one free socket can make them less than perfect for some.
If you find that the wire is getting in your way, or you've been on a journey where your sat nav has died right at that crucial roundabout, it may be worth considering getting it fitted by one of our pros. All of our sat nav fitters are MFI trained, so your new piece of kit will be in good hands.
Hardwire Fitting From £30/€35
If you're not going to be sharing your device, getting it hardwired into your vehicle can make life so much easier. It costs £30/€35 and means:
A constant power supply - no running out of battery at that junction!
No wires to get in your way
Hidden connector frees up your cigarette lighter for other gadgets
Professional installation for a neat and tidy finish
Sat Nav Fitting & Demos at Halfords
Sound good? If so, pop down to your local Halfords store where one our staff will be more than happy to help out. And if you're looking to buy a new sat nav, we can help you out with a free demo once you've bought one. Sorted!
See all Sat Navs