Mountain Bikes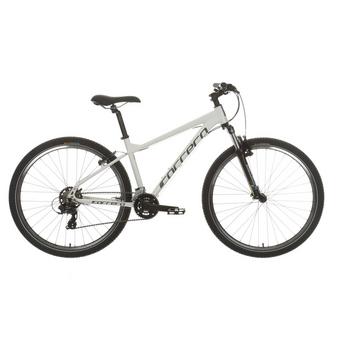 159 views today
Spread the cost
From £15.89 per month
Spread the cost
From £15.89 per month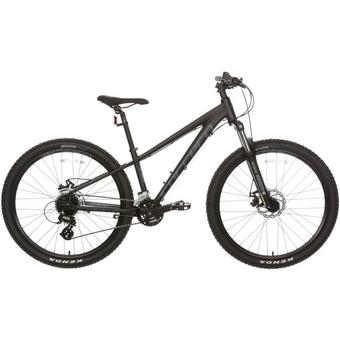 159 views today
Spread the cost
From £17.88 per month
Spread the cost
From £17.88 per month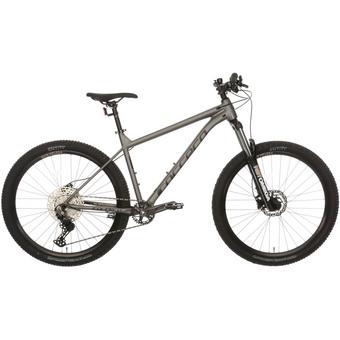 159 views today
Spread the cost
From £16.73 per month
Spread the cost
From £16.73 per month
About our mountain bike range
Hit the trails and enjoy your next adrenaline-filled adventure with our range of mountain bikes.
Here at Halfords, you'll find mountain bikes for every type of rider, from beginners to expert trail riders. For those searching for their first trail experience, our entry-level models feature front suspensions (hardtail), high-quality frames and reliable componentry – all from the best brands such as Apollo and Carrera.
About our range of mountain bikes
Ready for your first adrenaline-packed trail experience? Already addicted to the trails and want to conquer your next challenge and push yourself to new levels of performance? No problem! Our range of mountain bikes are perfect for every type of rider, and between our Carrera range and the fantastic range we stock from leading UK bike manufacturers, you'll find something that perfectly suits your needs.
Hardtail mountain bikes & trail bikes
For your everyday mountain biking needs- whether you're commuting over potholes or enjoying a spot of offroading, our hardtail mountain bikes cover a range of different price points and are suitable for riders of all ages.
Full suspension mountain bikes
Already got the trail bug and want to challenge yourself by riding faster, further, and harder than ever before? You'll need a sturdy bike that's up for the challenge, and here at Halfords, we have a range of full suspension mountain bikes that will help you achieve just that. Ready to conquer the most challenging downhills and trails, the full suspensions result in an agile ride, allowing you to remain planted as you race downhill. These premium mountain bikes come with high-quality components, from reliable brands such as SRAM and Shimano. Explore our full range of premium mountain bikes from Boardman, Voodoo and Carrera (plus many others) now!
If you're not sure whether a mountain bike is for you, or are worried it will be too tiring, we have the ultimate solution – the e-bike solution! Providing an extra boost whenever you need it, find a Halfords mountain bike shop near you and our team will be happy to help you out.
Still not sure which MTB is right for you? Take a look at our MTB buyers guide for help. It provides useful techniques for improving your mountain biking skills, along with a mountain bike size guide for choosing the right size bike.
Once you've picked the perfect bike, use our handy guide to the best MTB trail centres for beginners to plan your first ride.
Mountain Bike FAQs
Check out our most commonly asked questions, each one will help you better understand how to find the perfect Mountain bike for you.