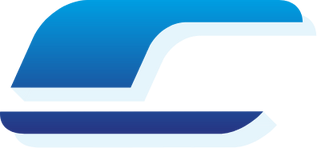 CARRERA MOUNTAIN BIKES, ROAD BIKES, E-BIKES & MORE
Explore the range of stylish & performance-driven Carrera Bikes. Whether you're hitting the trail, heading to work or sight-seeing, we have a bike for you.
CARRERA BIKES
Carrera Bikes are for everyday riders and weekend adventurers who are looking for a real step up in their cycling.
Carrera Bikes are made to help you cycle that little bit further, faster or more frequently. No matter what you ride there will be a Carrera which has been specifically designed and developed to help support you in cycling more.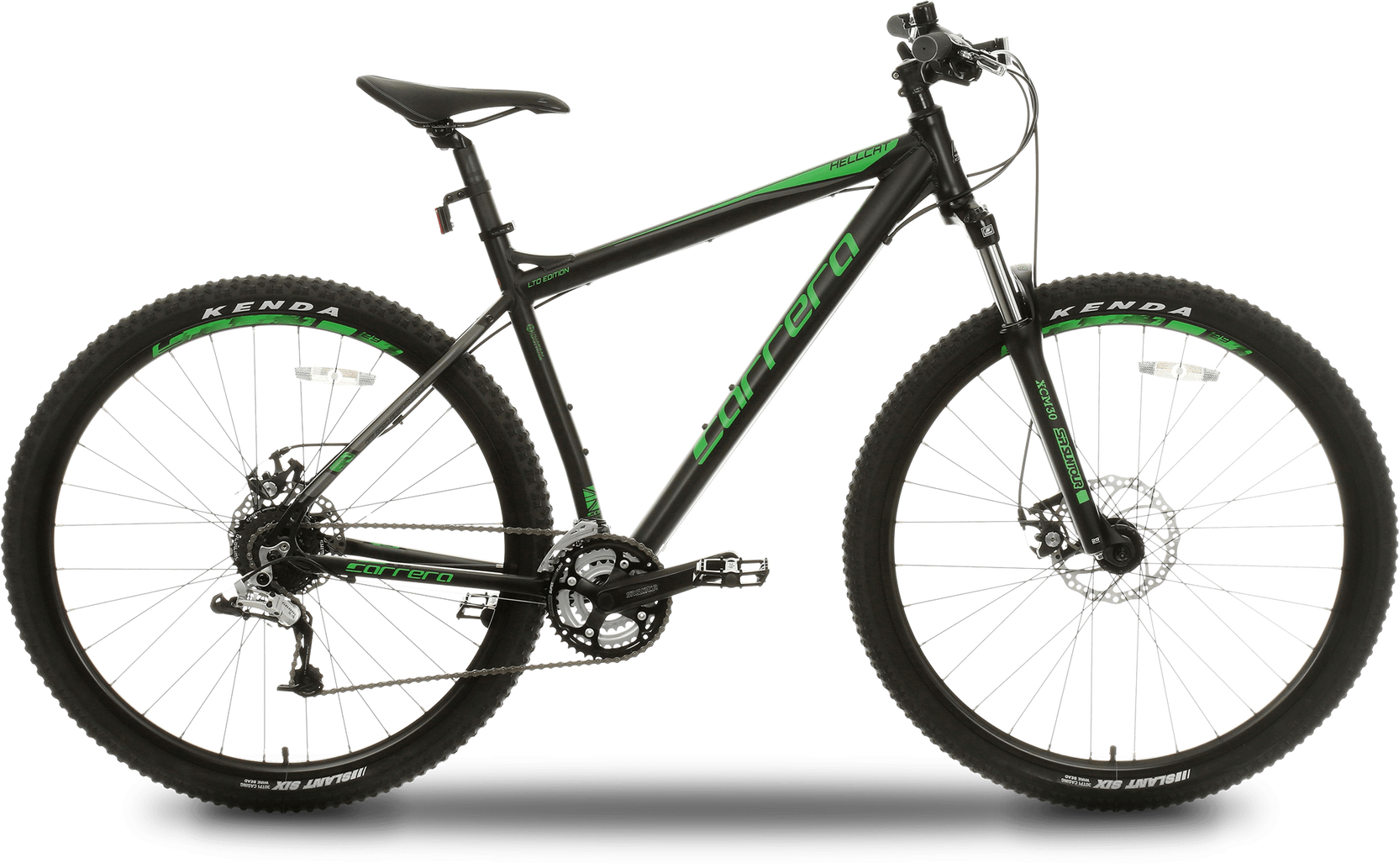 CARRERA
MOUNTAIN BIKES
Explore the trails, hills and mountains with comfort and control, Carrera Mountain Bikes are built for more.
Shop now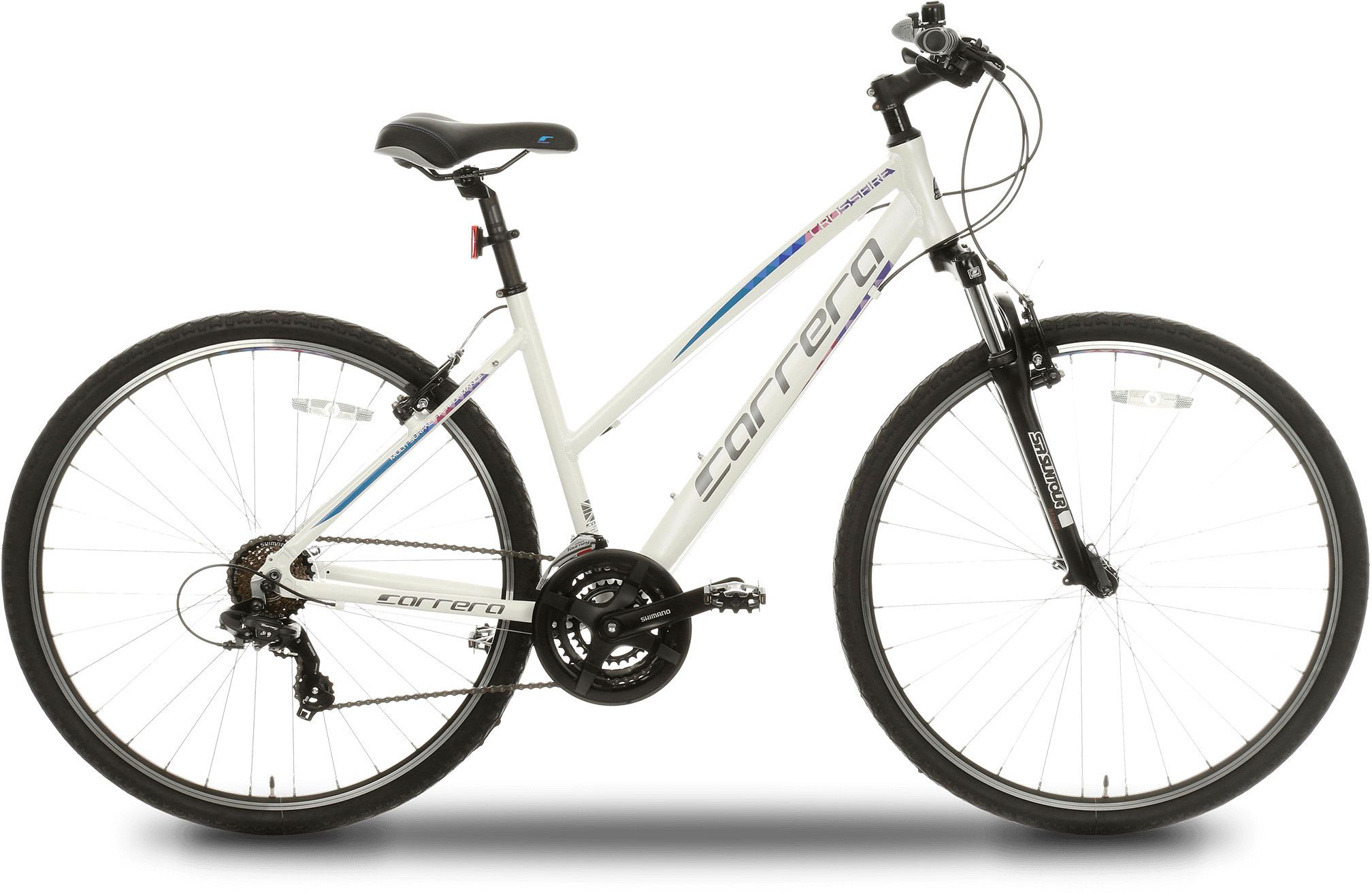 CARRERA
HYBRID BIKES
Designed for both the road and trail riding, our wide rangeof Carrera Hybrid Bikes are ideal for leisurely rides in the countryside, city sight-seeing and everyday commuting.
Shop now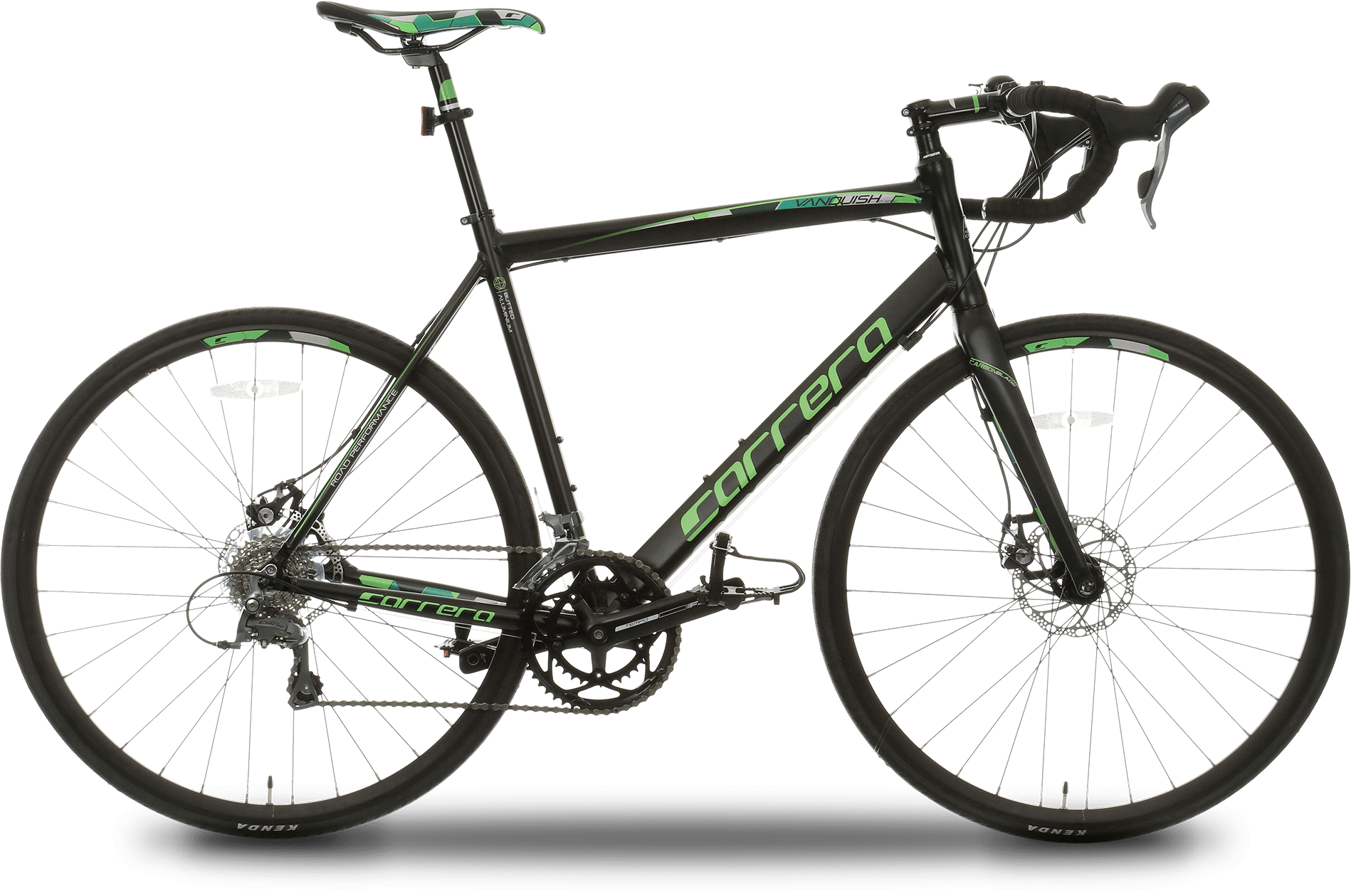 CARRERA
ROAD BIKES
Built for speed our Carrera Road Bikes offer a lightweightand responsive way to hit your cycling goals or simplyventure further afield.
Shop now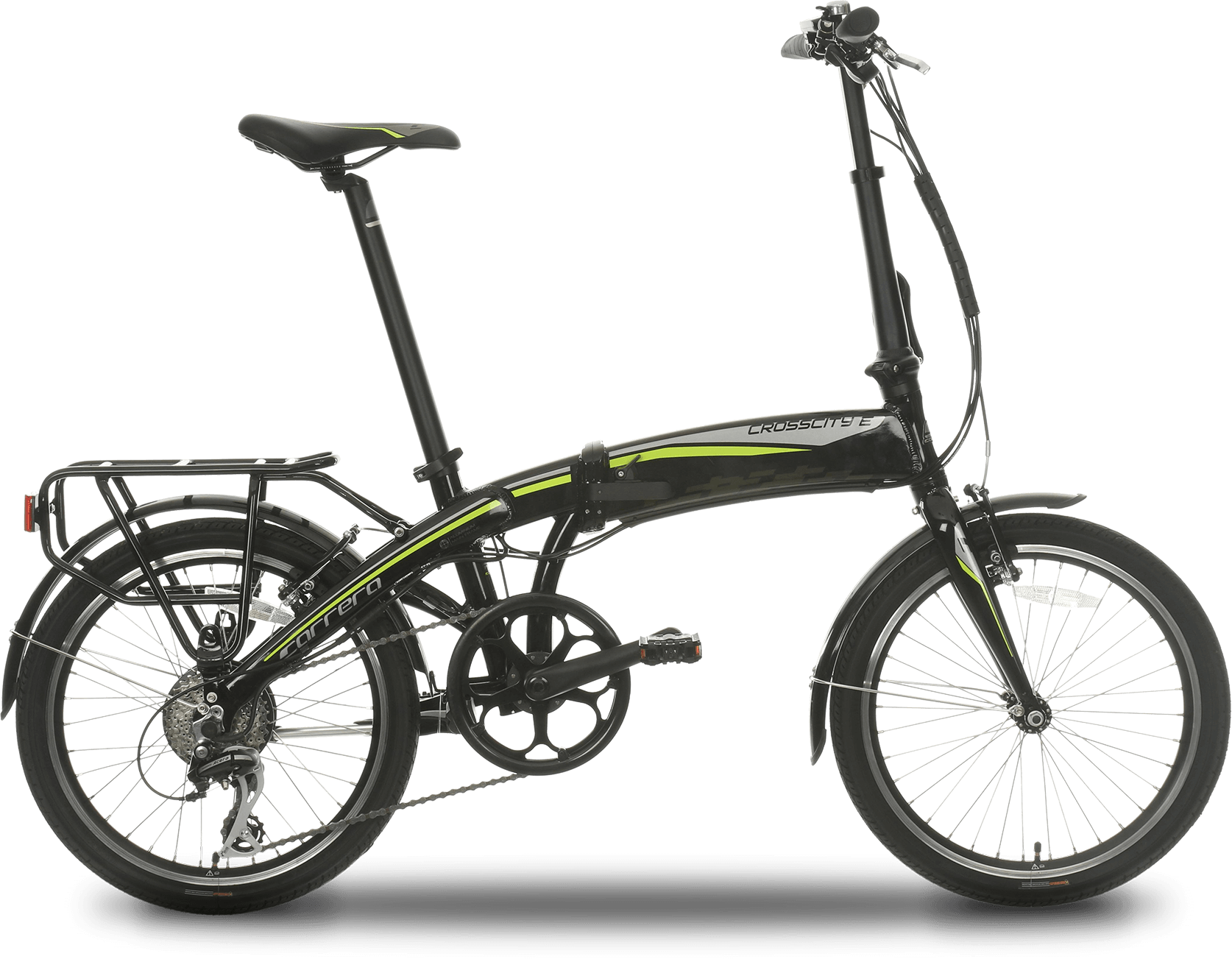 carrera
folding bikes
Easy to store making them perfect for city commuting and trips away, Carrera Folding Bikes are lightweight, efficient and safe.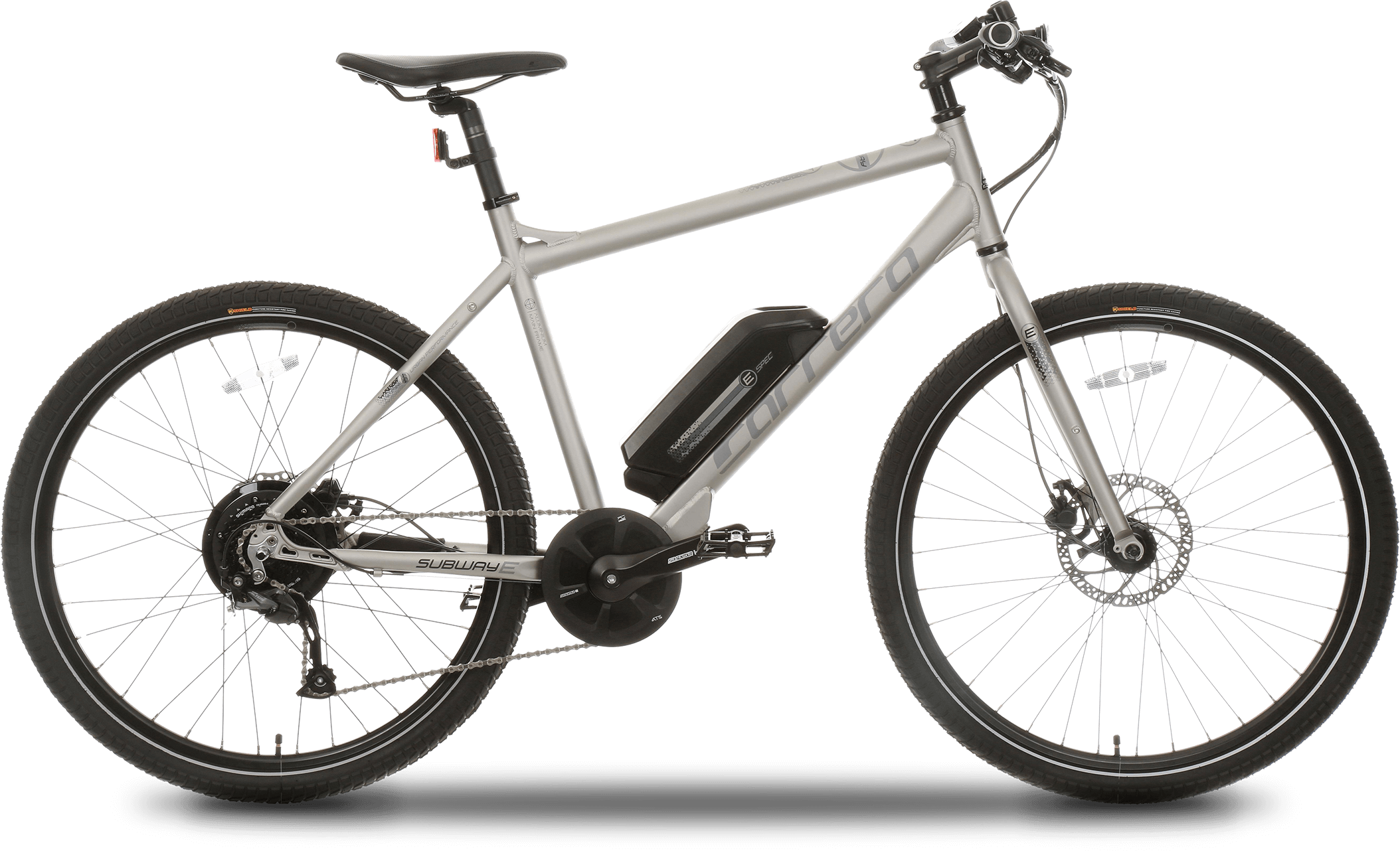 carrera
E-BIKES
Enjoy cycling even more with a Carrera Electric Bike – with innovative technology and speed assistance, Carrera E Bikes give you the boost you need to go further and faster.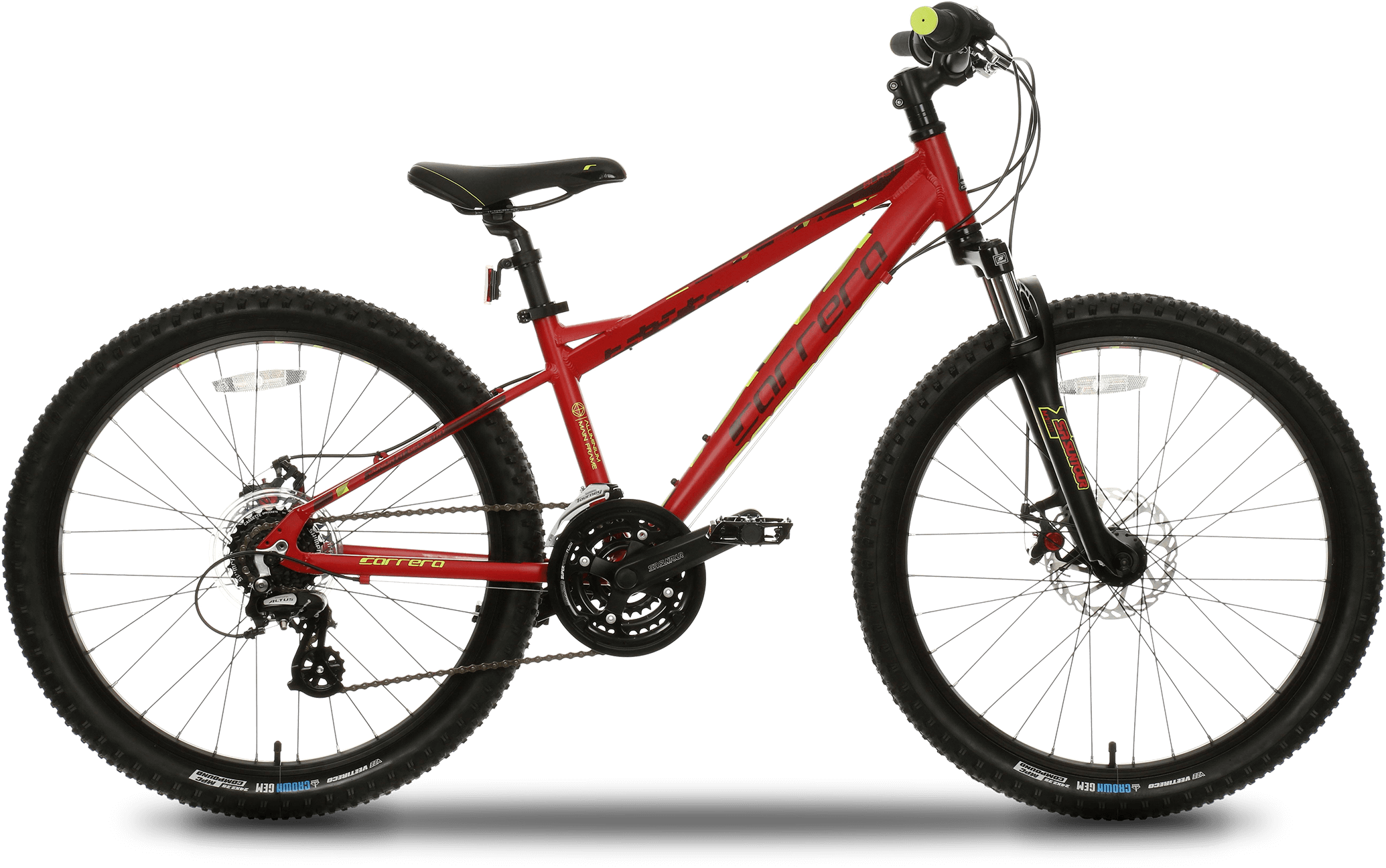 carrera
Kids BIKES
Lightweight aluminium children's bikes that bring adult levels of comfort, safety and performance; allow your budding cyclists to be adventurous and improve.

VULCAN AWARDED

9 /10 IN MBR

The Carrera Vulcan has some of the best components of any bike in the (under £375) category.

MBR June 2019
9/10

SUBWAY E-AWARDED

4.5 /5 FROM EBIKETIPS

Carrera has done it again: this is probably the best all-round bike I've tried that'scurrently available for less than a thousand pounds.

Bike Tips Sept 2019
COAST BALANCE BIKE

AWARDED MUMSNET BEST

It's very stable and appears well made.

My two-year-old was able to get her legs up

with momentum in very little time.

Mumsnet 2019


ABOUT CARRERA
Created and designed by cyclists, Carrera is one of Britain's best-loved bike brands. At the heart of the Carrera brand is the aim of inspiring and supporting cyclists of all ages.
Carrera Bikes are widely recognised by industry insiders as offering exceptional value and bringing the latest cycling innovations to customers of all walks of life.
THE HISTORY OF CARRERA BIKES
For over 30 years Carrera has been producing bikes which are created and designed by cyclists, for cyclists.
This exceptional knowledge of bikes from everyday riding to performance cycling, has driven the Carrera design team to create bikes that bring standout designs and great value to all of the family. Over the years Carrera bikes have brought innovation to the masses, bringing performance components, the latest comfort features and unbeatable value to cyclists across the UK.
View our past range
RESPECTED PERFORMANCE
Carrera have launched our Titan range. These bikes are our flagship full suspension off road mountain bikes, which are designed to let you take on challenging down hills and advanced trails. If you're visiting a trail centre in Wales, you are very likely to bump into a member of the Carrera Team testing out the latest models just like the Titian and Titan X.
We put some serious riding time into all of our bikes to check components, tweak riding positioning and ride the bikes as hard as possible to ensure you can go full speed into your next adventure, knowing you have a bike that is designed for more!
THE CARRERA DESIGN TEAM
At Carrera bikes we are very fortunate to have a team of specialist designers and quality engineers who are obsessed with cycling. They not only ensure our bikes meet all of the ISO safety and performance standards, but they also specifically design, and create bikes which are built with the UK rider in mind.
From tweaking riding positions, to testing saddle comfort, and to packing Carreras with the latest performance features, you can be sure that you are getting a on trend, innovative and truly great bike which has been extensively researched and tested before you even take your first pedal stroke.

CARRERA E BIKES
The Carrera Electric Bike range is at the forefront of the E Bike revolution both on road, and off road.
With lightweight frames and a battery system that can deliver up to 40 miles of assistance our Carrera Vengeance and Carrera Vulcan E Mountain Bikes can help you ride faster, climb hills easier and allow you to spend longer out on the trail.
Carrera also has the perfect solution for a quicker commute or easier ride around the park. With the Crossfire, Subway and Crossfuse models you can achieve up to 80 miles in pedal assisted range, and speeds of up to 15.5 miles per hour.
CARRERA:THE FIRST CHOICE
Any Emergency Service professional will tell you that having kit they can rely on is vital to their life saving role, and that's why Halfords have supplied Carreras to the Police, Fire Service, Ambulance and the Coastguard.
With some of the latest highly reliable and light weight Carrera mountain bikes such as the Vengeance, Vulcan and Kraken, these vital services can jump on and go, time after time, knowing they have a great pair of wheels to get them (and their kit) where they need to go as fast as possible.
CARRERA BIKE STYLE
Carrera Bikes are designed with style at its core – whilst the range of Carrera Bikes are designed for performance and reliability, the style of a Carrera Bike is rivalled by none.
From the sleek stealthy looks of the Carrera Vengeance and Carrera Titan, to the electric green bursts of the Carrera Hellcat you are bound to find a bike that fits in with your style. Available in a range of colours, styles and designs, Carrera Bikes are one of the most fashionable bike brands in the UK.
CARRERA BIKES GUARANTEE
When it comes to designing and building our Carrera bikes, we place a lot of focus on testing and customer feedback. We know they are Designed For More™ and that's why we are able to offer a lifetime guarantee on the frame and rigid forks of all Carrera bikes.
This means we will replace the frame and / or forks free of charge, for the entire time you own the bike if there is a manufacturing defect, giving you that extra piece of mind on the trial, road or daily commute.
Read More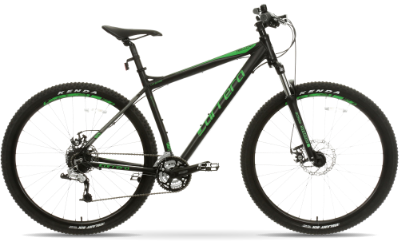 AFTER SALES SUPPORT
One of the great benefits of choosing a Carrera Bike, is that the Halfords Support Centre are always there to assist you in taking care of your Carrera Bike.
Riders can access first class help and advice online or at any Halfords store across the UK – whatever the problem, our aftersales support team will endeavour to fix any issues you may be having as soon as possible.
Find Your Nearest Store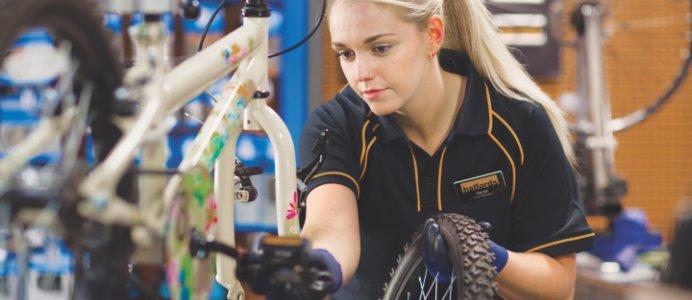 SHOP THE carrera BIKE RANGE