CycleOps
Only CycleOps offers you a total training system complete with pro-quality trainers and virtual riding app.
Every CycleOps bike trainer is calibrated with PowerTap technology for the most true-to-the-road feel possible.
You're nearly ready to go right out of the box. To start, secure your bike and ensure perfect wheel tension with the Clutch Knob.
Discover more about the range of CycleOps Bike Trainers available at Halfords today.
CycleOps Magneto Turbo Trainer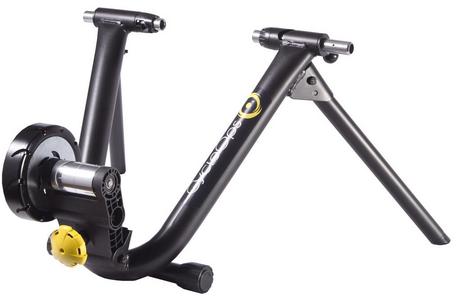 The CycleOps Magneto Trainer is the world's first magnetic trainer with progressive resistance, this means resistance increases as you increase your pedalling speed therefore speed and effort are synced on a natural curve.
The Magneto trainer eliminates the guessing game with resistance giving you a great riding experience.
Fully Compatible with apps such as Zwift, TrainerRoad, Rouvy and many more.
Connect wirelessly to training apps on your smartphone, tablet or PC via Bluetooth or ANT+ for detailed performance monitoring and automatic resistance adjustment.
Find out more about the CycleOps Magneto Trainer.
Shop Now
CycleOps M2 Wheel On Smart Trainer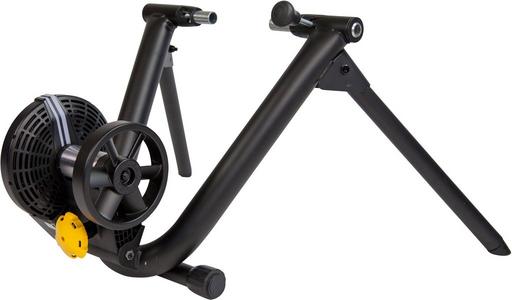 The CycleOps M2 Wheel On Smart Trainer is your passport to smarter training.
Whether you want to attend a group ride in Zwift, climb the Dolomites in Rouvy or simply need a sweat session, the CycleOps M2 smart trainer can get you there. All you need is your bike, the M2, your favourite virtual training software and device of choice.
This do-it-all, smart bike trainer is capable of replicating any workout up to 1500 watts and a 15% climbing grade. Simply connect to your virtual training application of choice via integrated dual-band ANT+ FE-C and Bluetooth, and let the M2's electromagnetic response system do the rest.
Find out more about the CycleOps M2 Wheel On Smart Trainer.
Shop Now
CycleOps Fluid 2 Trainer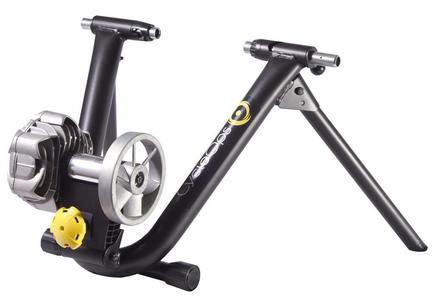 The CycleOps Fluid 2 Trainer now with its new and improved power band technology, riding the trainer feels more like riding on the road because your wheel accelerates and decelerates on an infinite resistance curve.
The design still boasts its ease of use and ultra quiet ride therefore you are not missing anything, it has only gotten better!
Exclusive power band technology gives you access to a wide resistance range - from easy spins to lung-burning climbs - without ever touching the unit.
Self cooling mechanisms, including a patented fan design to keep the unit performing better for longer.
Find out more about the CycleOps Fluid 2 Trainer here.
Shop Now
CycleOps Aluminium Rollers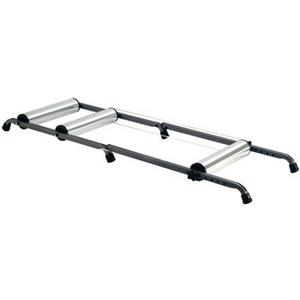 The CycleOps Aluminium Rollers will have you rolling out the power, helping you to challenge yourself improving your overall fitness and bike handling skills.
Take on any race, club ride or weekend adventure with confidence.
When you add CycleOps rollers into your training routing, you'll increase your balance, control and ability to ride a straight line – all of which translate to more efficiency, power and technique on the road.
Find out more about the CycleOps Aluminium Rollers here.
Shop Now