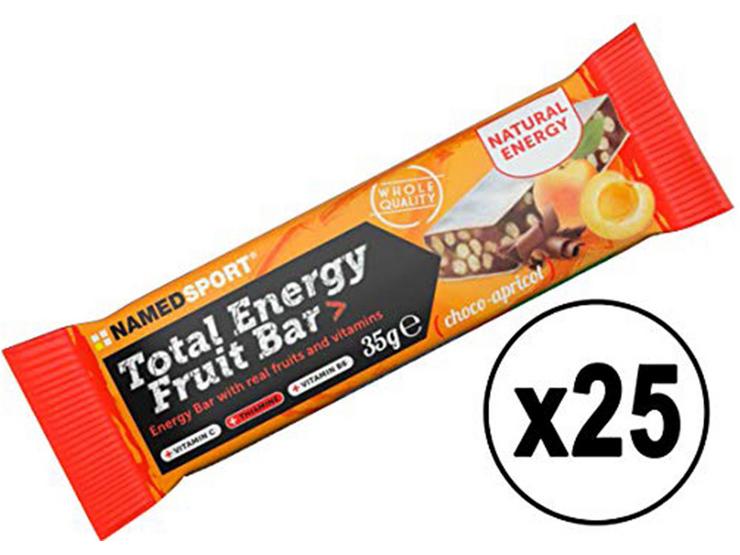 10 people are viewing now
5 purchases during last 48 hours
Flavour : Tango, Cranberry & Chocolate Apricot
Product Size : 35g
Pack Size : 25pk
Namedsport Total Energy Bar
30g of carbohydrates per bar
With pro-energetic vitamins B1 and B6
With antioxidant vitamin C
Vitamin B6 helps reduce tiredness and fatigue
Vitamin B1 promotes energy metabolism
Light & easy to digest
Namedsport Total Energy Bar - Extra Info
Tasty energy bar with 30g carbs, rice crispies, honey and fruit featuring vitamins B1, B6 and vitamin C. This 35g energy bar has a balanced carbohydrate matrix delivering both rapid and sustained energy. The instant accessible carbs support immediate performance whilst the slow releasing carbs provides prolonged energy source. These bars are a great way to maintain energy levels and are easy to transport whilst competing or during endurance training.
Total Energy Fruit Bars
have a unique 'non-sticky' rice paper covering keeping your fingers, equipment and kit clean whilst on the go.
Available Flavours;
Cranberry & Nuts
Fruit Tango
Chocolate & Apricot